Don't be that guy. 
It's summer: more people are in the woods now than any other time of year. While there are more people, the size of the space hasn't expanded any; we all need to coexist without driving each other crazy. Conflict is inevitable, but certain offenses are intolerable—we're here to set the etiquette record straight. 
Don't
Take a dump near a campsite, trail, trailhead, put-in—anywhere, really—and leave it uncovered (or under a too-small rock), with gross TP blowing around like shit-stained Shrouds of Turin.
Do
Answer the calls of nature while practicing Leave No Trace protocols. 
Don't
Fire up an RV generator within a quarter-mile of the next camper at some ridiculous hour of the night or day. Ditto for your ATV, dirtbike, boat, or diesel pickup.
Do
Take advantage of motorized recreation without making it the primary means of spending time outside.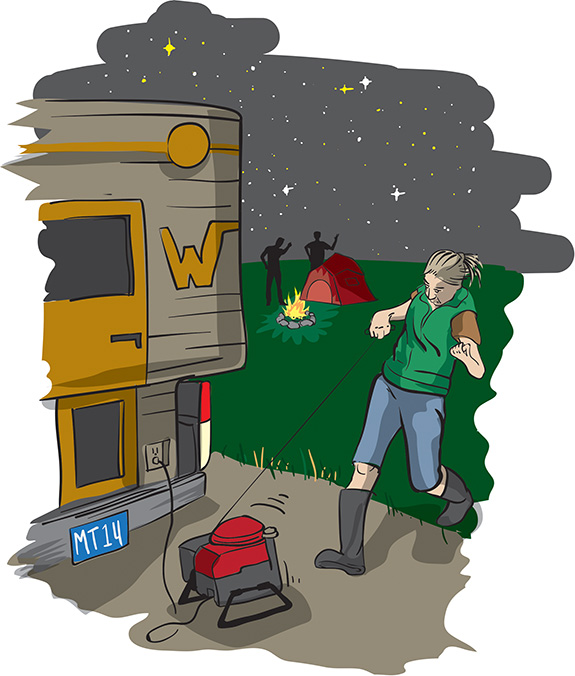 Don't
Play music on portable speakers while you run or bike. No one else wants to listen to your shitty alt-rock mix in the woods.
Do
Unplug all the way and listen to a chirping bird, a babbling brook, or even the damn wind in the trees, for Chrissake. 
Don't
Ignore other trail users. We don't care how hard you're crushing it or don't want to be around people, say hello. We're both there—it's happening.
Do
Say hello, ask how the day is going, and wish folks a good time. 
Don't
Give your dog the run of the place. If one more dog jumps up, barks and growls, or otherwise accosts us, there will be consequences. For the dog, and the owner—the one really at fault.
Do
Take the time to train your dog. Most behavior issues come from lazy owners, so buck up and issue a reprimand from time to time, forcefully if necessary. 
Don't
Take horses on trails in the mud.
Do
Enjoy some Old Montana recreation once things have dried up.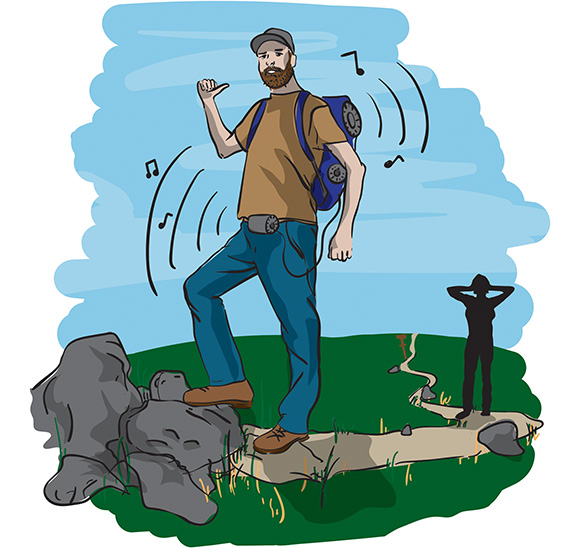 Don't
Ride your motorbike around obstacles in trails.
Do
Clear the trail—you have a motor and some mechanical advantage, for crying out loud. 
Don't
Litter.
Do
Click this link. 
Don't
Destroy trail markers or signage.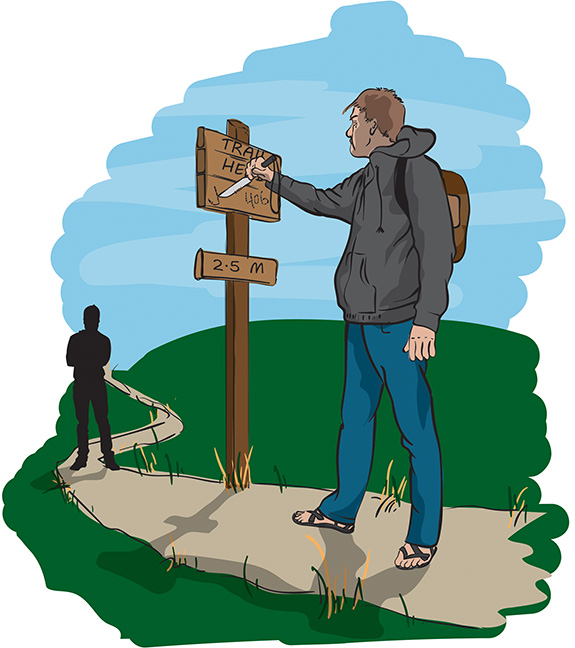 Do
Chip in at a trail-maintenance or cleanup day. 
Don't
Park like a jackass at the trailhead. This is an indication that your compensation mechanism has gotten out of hand and your truck is just too damn big, unlike your… nevermind.
Do
Park down the road a ways, or buy a more appropriate vehicle. 
Don't
Leave dog-poo bags on the trail.
Do
Carry a Ziplock or extra plastic bags and pack out waste in your daypack. 
Don't
Cut switchbacks.
Do
Not be lazy.
---
River Rules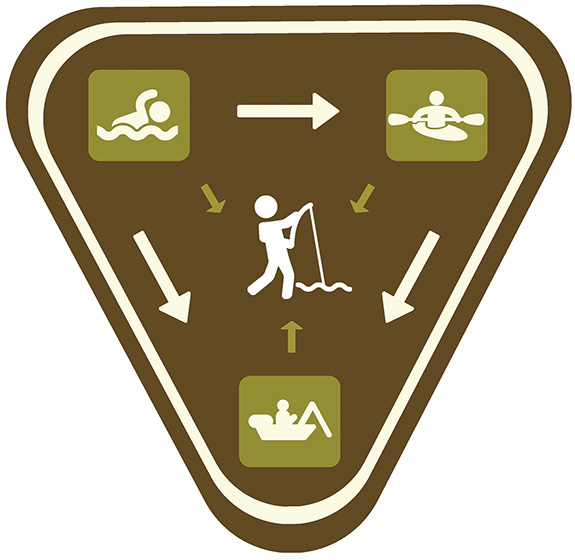 Picture this: the setting sun kisses the tall grass on the river's east bank; cotton-candy clouds, painted pink and purple, float aimlessly above the mighty Madison Range; the hatch is just getting going and you're in for an evening of incredible fishing. But then a splash-and-giggle crowd floats through your line, chugging beer and singing top-40 hits off-key. Your hole is blown up, your day is ruined, and you have every right to be pissed—because there are rules on the river, both subtle and overt, and these clowns are breaking them. To reduce the odds of this eventuality, we've assembled a river right-of-way. Here's how it works:
Wade fishermen: all hail the hard workers. Yield to no one.
Float fishermen: at least they're casting in the hopes of catching trout. Yield to wade fishermen.
Other boaters (kayakers, canoeists, and rafters are part of the river tribe, too): Yield to wade fishermen and fishing floaters.
Swimmers, bridge-jumpers, and tubers: kindred spirits, no doubt, but mobility means adaptability. Yield to all other users.
---
Note: these rules should be respected and adhered to whenever possible, but they are subjective. Safety should always be one's top priority while on the river. Use common sense and understand that specific conditions may warrant modification of the rules.