Various ways to get a cold-air fix.
Sometimes, Bozeman's reputation as a ski town carries so much weight that we forget about all the other options in the winter. Indeed, snowfall limits our activity spread somewhat, but let us not submit to the notion that we are simply a one-quiver town. Check out these off-the-beaten-path pursuits the next time you don't relish donning those clunky ski boots.
Sledding
Searching for an adrenaline fix outside of the slopes at Bridger? Good ol' fashioned sledding gives you the thrill of flying down a slope, teetering on the edge of control and chaos—and it's addicting. Lucky for us, there are plenty of hills in town to try out: Peets Hill and the Snowfill Recreation Area are local favorites. Outside of town, head to a parcel of federal or state land and look for a hill—it'll likely be killer.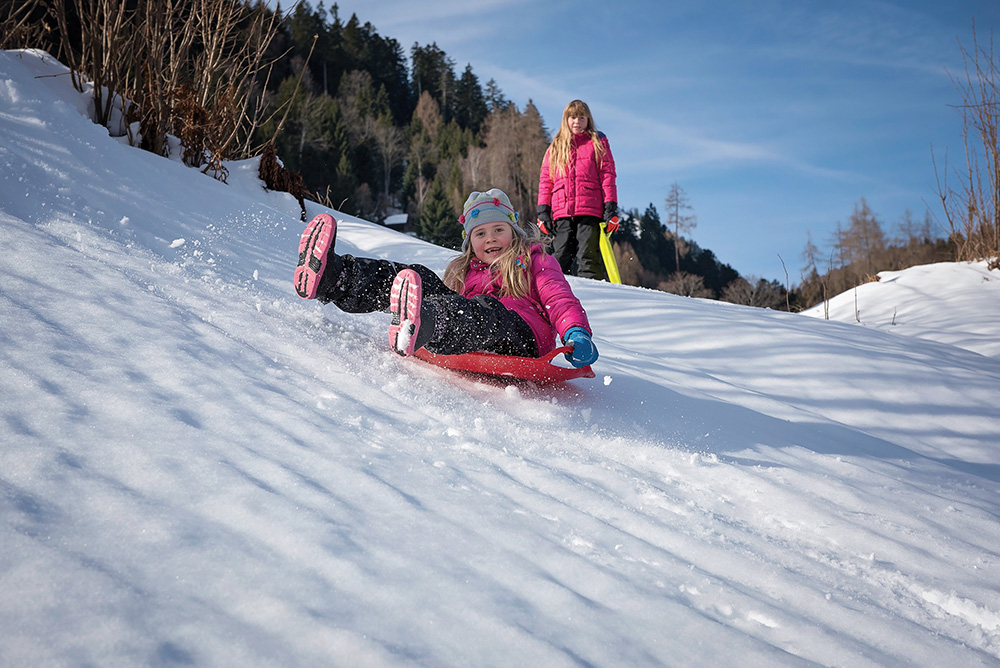 Curling
While this sport may not get your heart pumping, curling is a great way to spend time with friends, or, make new ones should you join a local team. A game of concentration, curling follows the same principles as shuffleboard or bocce—get your granite stone as close to the "button" of the bullseye and knock your competitors out of position. Points are given to the closest stones, and the game continues for 10 rounds before obligatory post-game brews. So round up your friends this season and take to a frozen river or lake. Check out the Bozeman Parks & Rec curling club for more information.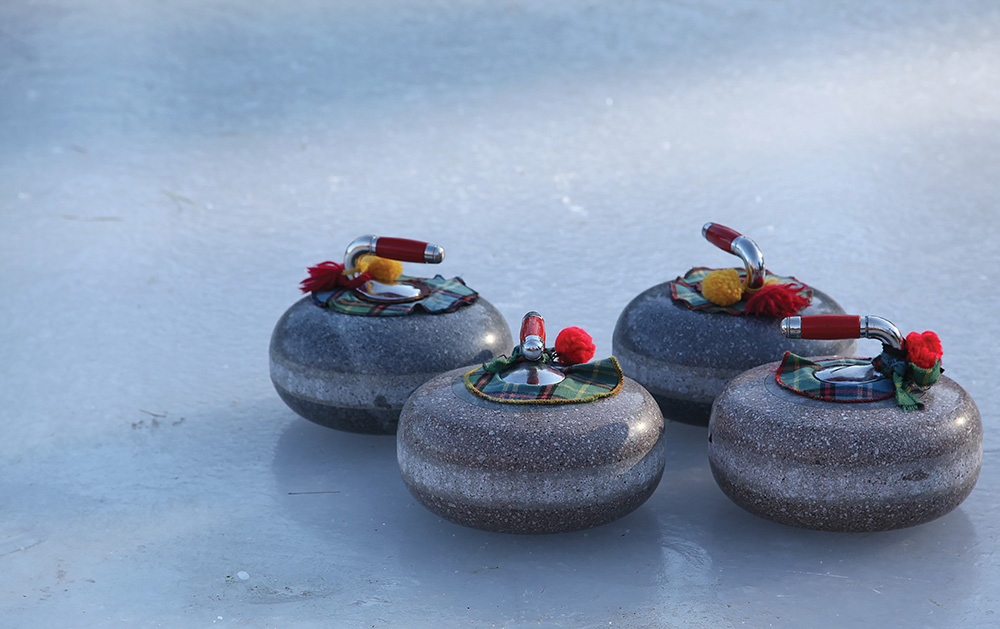 Ice Diving
Claustrophobia be damned—there's nothing cooler than spending the freezing season swimming around under the ice. Down below, there's a whole new world to be discovered—and an upside-down one at that. Mind you, this is not an activity to partake of on your own, without guidance or training. Luckily, Bozeman's own Sports Cove can get you under the ice, at Hyalite, Canyon Ferry, or another local reservoir. What are you waiting for? Cut a hole and jump in.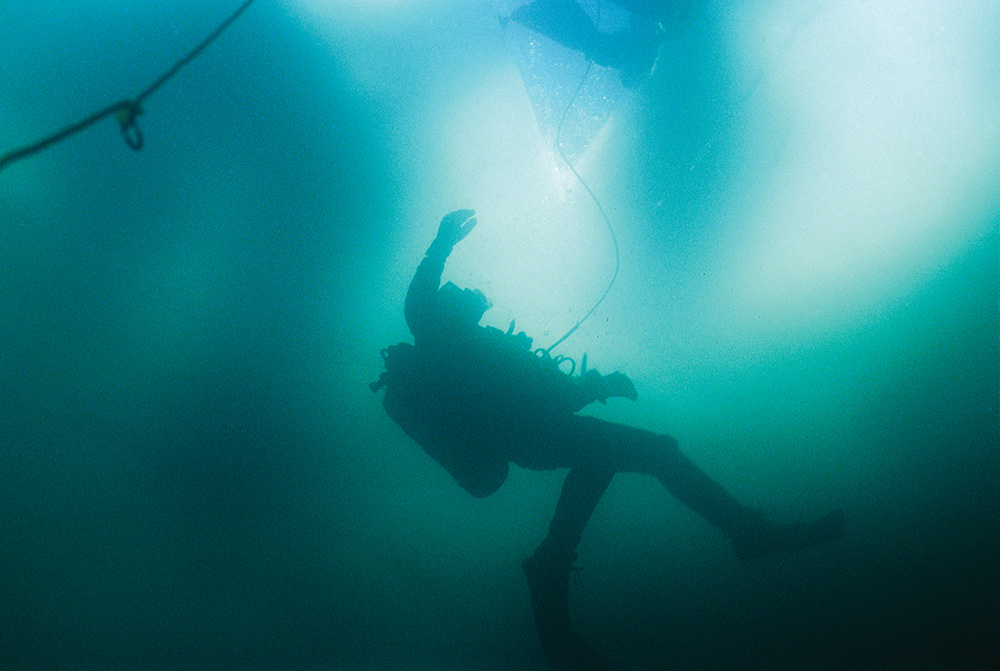 Snowshoeing
In the warm months, venturing off the hiking trails is frowned upon, but in the winter, the backcountry is our playground. Strap on a pair of snowshoes, and cruise through even the deepest powder. There are plenty of spots that rent shoes and poles, so you can try before you buy. Whether you head to the local haunts like Triple Tree, Drinking Horse, or Hyalite, or venture further out of town, snowshoeing is a fun, low-cost, minimal-gear activity for the entire family.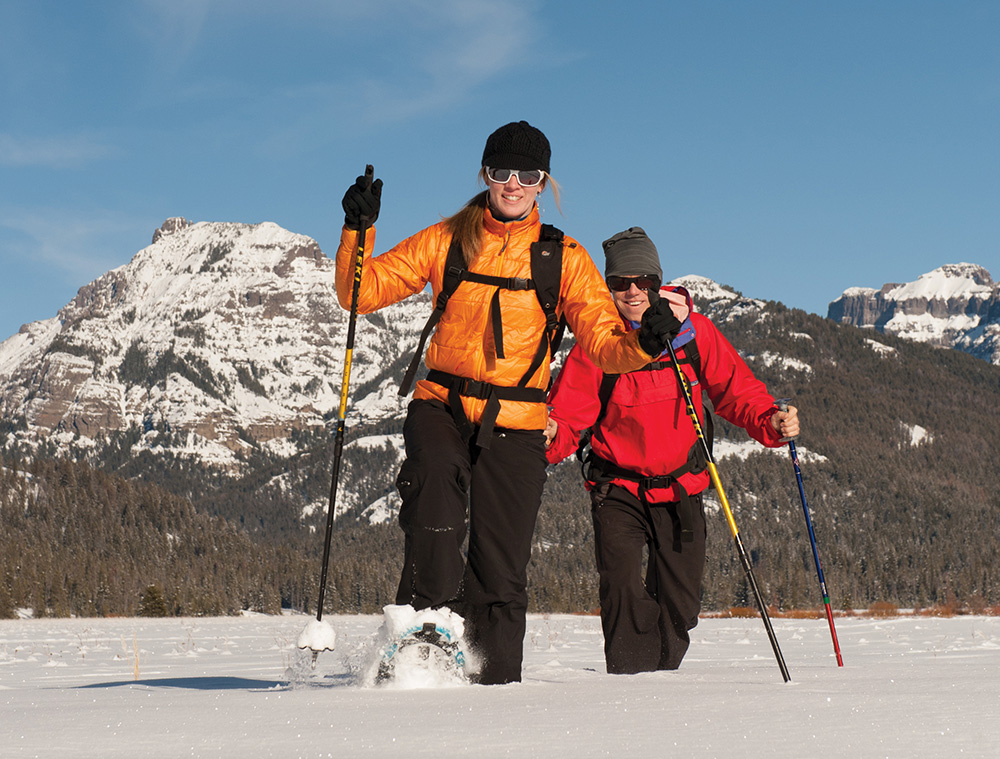 Sauntering
Sauntering is, in essence, an aimless exploration. Whether embarking via trails or roads, the experience of sauntering requires very little equipment. In fact, less is more. Say sayonara to your cell and leave the headphones at home—this endeavor is all about being present. As long as you have good clothing for the weather, snacks, water, and a can-do attitude, there's no limit to where you can go or what you might see along the way.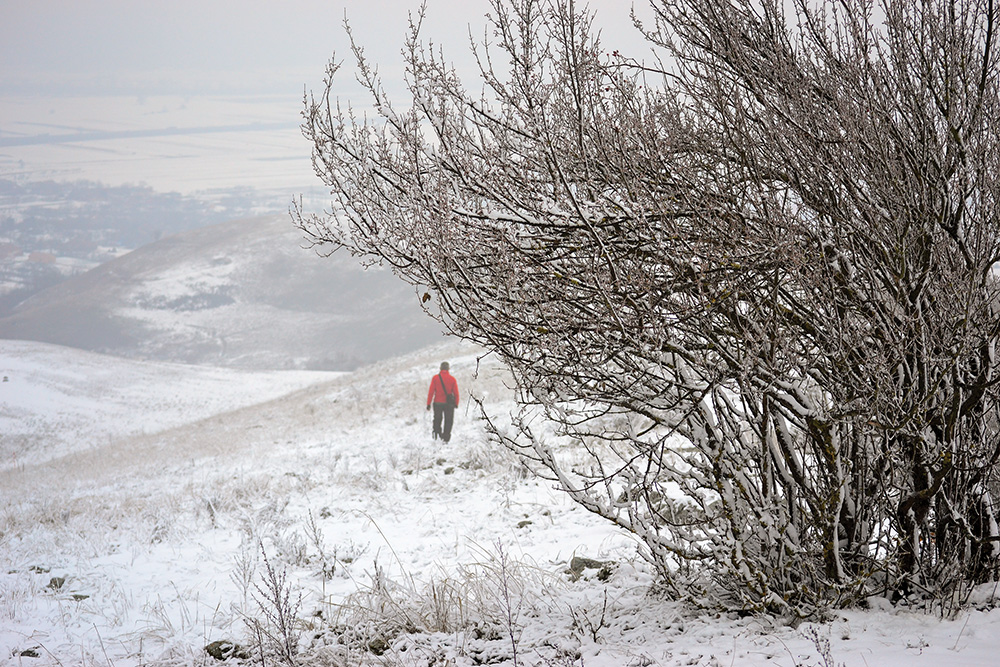 Kite Skiing 
For most skiers, the winter wind is a highly despised beast. But to others, its driving force is a welcome challenge. Using a kite as a sail, harness wind-power to navigate downhill, uphill, and across mountain faces. You'll probably need some solid instruction to get the hang of this one, or at the very least, a quick YouTube tutorial if you're feeling bold.