Length: 2-19 miles, depending on turnaround point (the bridge at 4.5 miles is the most popular turnaround)
Duration: 30 minutes to all day
Difficulty: Easy to moderate
Elevation Gain: 40 to 1,552 feet 
Activities: Hiking, mountain biking, trail running, cross-country skiing, fishing, camping
Crowds: Heavy traffic
About
Bozeman Creek Trail (a.k.a., Sourdough Canyon) is an old logging road that parallels Bozeman Creek. The trail's proximity to town and easy grade make this a popular destination. As an out-and-back, the distance is up to you: take a short jaunt, or hike the full 9 miles to Mystic Lake, where the trail officially ends. If you plan to head to Mystic Lake, bring a rod for brook, rainbow, and cutthroat trout and consider reserving the Mystic Lake Cabin for an overnight stay. 
Seasonal Conditions
In winter, Sourdough is groomed by the Bridger Ski Foundation, making for a fun skate or cross-country ski. Be aware of hunters in the fall if you continue toward Mystic Lake. You can still hike it in the winter; just be cognizant of skiers. Always pick up after your dog as this creek supplies a portion of Bozeman's drinking water. 
Directions
From Kagy Blvd. & S. Church Ave., head south on Sourdough Rd., eventually turning right onto Nash Rd. Make a quick left onto Sourdough Canyon Rd., and continue to the parking lot and trailhead.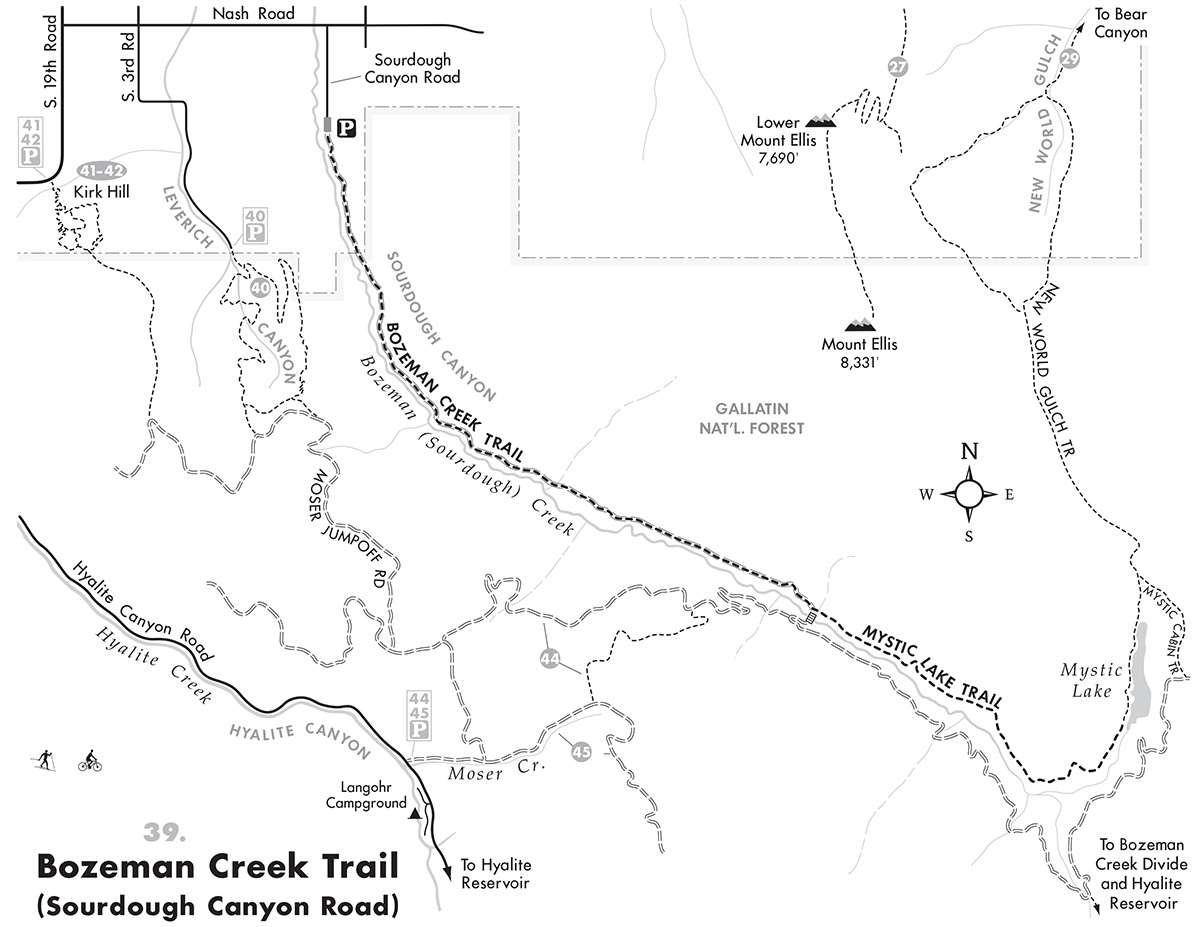 Map courtesy of Robert Stone's Day Hikes Around Bozeman, Montana.