Sphinx Creek Trail (Paradise Valley)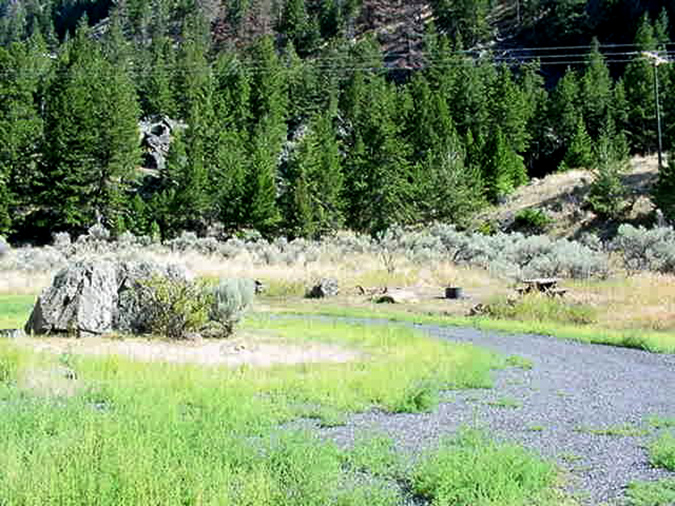 Length: 5 miles (round-trip)
Duration: 2 to 3 hours
Difficulty: Easy to moderate
Elevation Gain: 1,000 feet
Activities: Hiking, trail running, mountain biking, climbing
Crowds: Moderate traffic
 
About
Sphinx Creek is a tributary of the Yellowstone River in Paradise Valley. Its namesake trail parallels and crosses the creek through Yankee Jim Canyon, past lush riparian areas; grassy meadows; and forests of aspen, Douglas fir, and spruce. Half a mile from the trailhead, you'll cross the creek and pass through a trail gate; you'll hop back and forth from the east to west side of the creek five times in all. The most popular turnaround point is the remains of an old log cabin on the banks of the creek 2 miles in. 
Other Routes
From the old cabin, you can continue on an unmaintained trail to climb up to Twin Lakes to the south (following the right fork) and Yankee Jim Lake to the east (left fork, followed by another left fork). 
Seasonal Conditions
Check runoff conditions during spring to avoid being swept away by the creek. Sphinx Mountain, east of the trail, is a popular rock and ice climbing spot year-round. 
Directions 
From Livingston, head south on Hwy. 89 for 46 miles until, between mile markers 8 and 7, you reach Corwin Springs. Look for the turnoff on the right for East Gate Rd that will take you accross the only bridge over the Yellowstone River between Tom Miner Basin (Carbella) and Gardiner. After crossing the bridge, make a right onto Old Yellowstone Trail and continue for just over 6 miles to the Sphinx Creek Picnic Area, which doubles as the trailhead.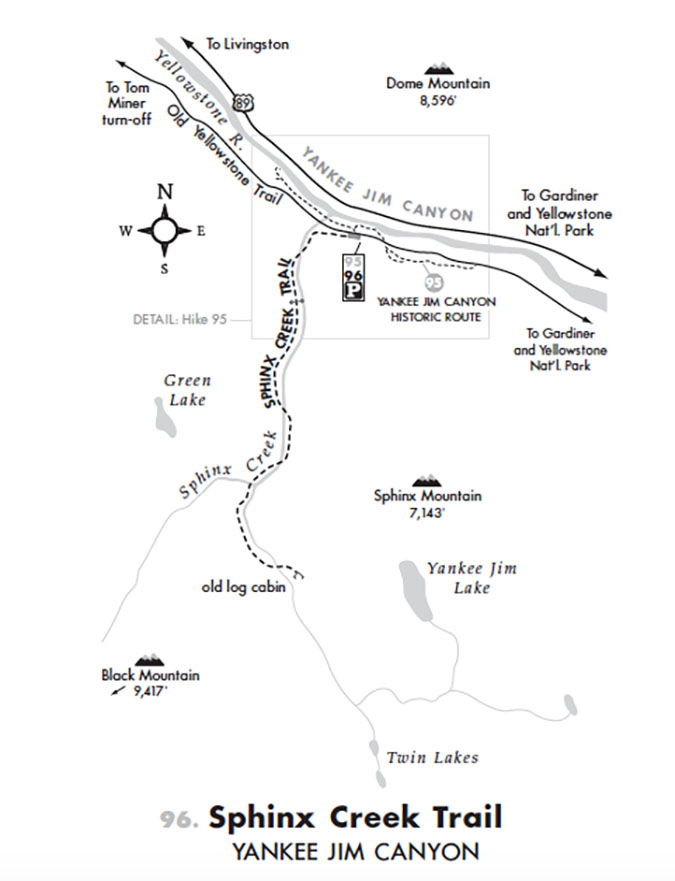 Map courtesy of Robert Stone's Day Hikes Around Bozeman, Montana.