What to do and see around Ennis.
Every adventure, even a spring "staycation," needs a good base camp—and Ennis fits that bill quite nicely. Traditionally a rest stop for travelers between the Gallatin Valley and the gold fields of Alder and Last Chance gulches, Ennis was a place to rest, refuel, and resupply. These days, Ennis and the surrounding area is home to a multitude of outdoor activities that make it destination-worthy all on its own.
Fishing
The town of Ennis is literally located on the banks of the world-famous Madison River. Due to its location, Ennis is a very popular summertime destination for fly anglers from around the world, so hitting up this spot for spring fishing ensures that you'll have prime fishing without the crowds. Because the Madison is a tailwater—meaning the river comes from below a man-made reservoir via a dam—many of the sections around Ennis are not as subject to muddy runoff, which often hampers fishing success in the spring.
To many, spring fishing focuses more on lakes and reservoirs—the fish tend to be larger and stay shallow because the water is still cool. Ennis Lake provides stellar access to this type of fishing as well. Great for both boat and shore anglers, this reservoir is home to rainbow and brown trout, as well as whitefish and arctic grayling. For accurate and up-to-date fishing reports, stop by one of Ennis' several fly and tackle shops. As always, make sure to read and understand the regulations before fishing any water in Montana.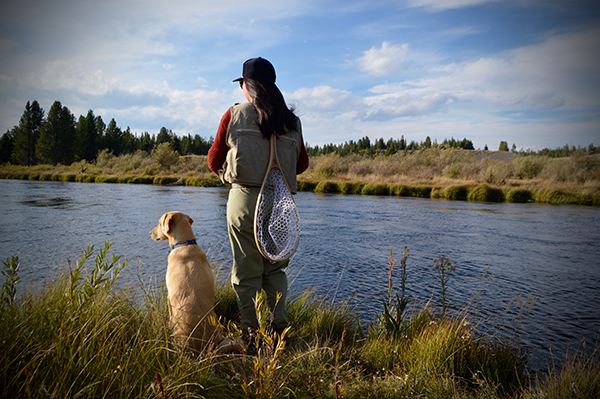 Camping
A Montana-worthy adventure is not complete without at least a couple of nights in a sleeping bag—be it in a tent or a camper. Ennis has many area campgrounds, some of which are open year-round. Two favorites are the Ennis FAS and Valley Garden FAS. Both of these sites allow travel trailers up to 25 feet long, and have tent areas and pit latrines. Because these are also fishing access sites, you won't have to travel more that a few hundred feet from your campsite to the water.

Soaking
Just a 20-minute drive northeast from Ennis is the tiny crossroads burg of Norris. This little place is home to Norris Hot Springs: a recently revamped natural hot-spring pool complete with a poolside bar and grill, dressing rooms, and a geodesic dome featuring live music on most weekends. For more information on soaking and a music schedule visit norrishotsprings.com.
Editor's note: Norris Hot Springs is closed temporarily but should be up and running in the near future. Check their website for updates.
Drinking
As you prepare to regale your tales of Ennis-area adventures, make sure you have the proper libation to toast it with. Fortunately, Ennis happens to be home to a fantastic place to pick up a bottle for your fireside story sessions. Willie's Distillery, located at the east end of Main Street, is open Wednesday through Sunday from noon to 6pm. Stop in and have a taste of their very own Montana Moonshine, and perhaps pick up a bottle for after your next long day on the river. To learn more about Willie's Distillery, visit them in person or online at williesdistillery.com.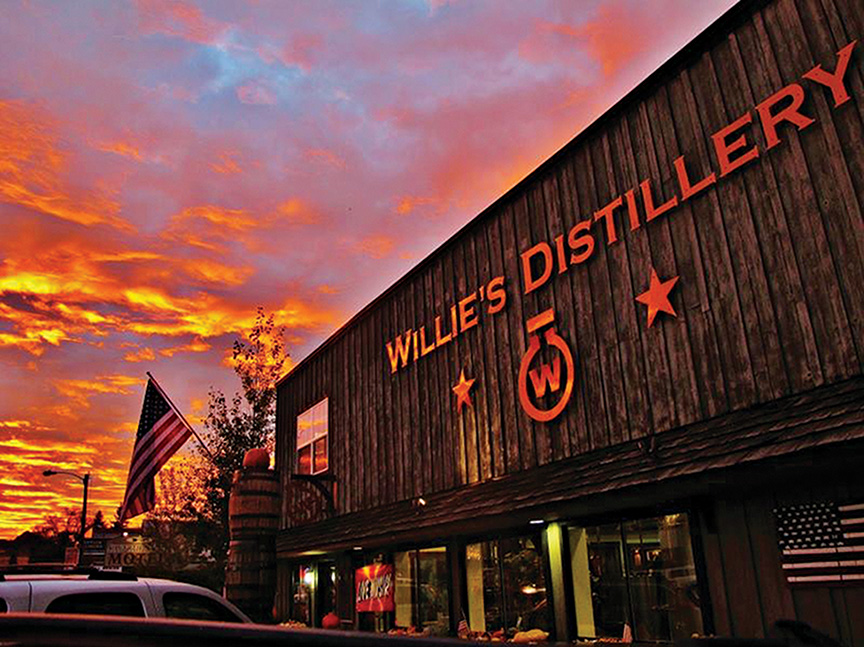 Advice & Preparation
With the ample sporting opportunities around the Ennis area, good advice can be priceless. For everything from fishing licenses, tips on conditions and locations, as well as gear and guns, look no further than Shedhorn Sports. Impossible to miss at their convenient location on the west end of Ennis, Shedhorn Sports has any fishing or camping gear you may need—not to mention their selection of firearms and optics is one of the best in the state. Think of how much more enjoyment you could get out of your adventure with a new pair of binoculars or a brand-new .22.
The above-mentioned are only a taste of the activities and experiences one can have in and around Ennis this spring. Aside from the fishing and camping, there is a bounty of dining, shopping, hiking, and mountain biking opportunities to be explored. Whatever your taste in adventure may be, look to Ennis to resupply. For more information on Ennis, the surrounding area, and a calendar of events, go to ennischamber.com.