A horseback trip in wild country.
Eating fresh crab cakes in the Montana wilderness, 20 miles from the nearest motor vehicle, is not for everyone. First of all, you can't even see the ocean from here. Secondly, some people are allergic to shellfish. But that didn't stop us from having some fun when our pal Brian commenced to puking his dinner.
"Take a picture, take a picture!" shouted Mark.
I'd been snapping photos of Brian passed out upright in his camp chair by the fire for a half-hour, so when he started blowing his cookies (or crab cakes), the camera was handy.
Of course, there could have been other causes of the retching. There were the half-dozen Rainiers. Or, perhaps, the vigorous slurps of Fireball. We figured if Brian was not swelling in any extremities or having trouble breathing, then he wasn't allergic, and if none of us started heaving, then it wasn't a case of bad crab hundreds of miles from the Pacific.
We were in the heart of the Absaroka-Beartooth Wilderness, just above Gardiner. Four of us, all seasoned middle-aged children with miles of wilderness experience under our belts, rode with a herd of good mountain horses to pack our gear on a 10-day, 95-mile circle into Yellowstone National Park, then out to our trucks and trailers.
Laughing at your over-served buddy on the first night and taking pictures of his misfortune just reaffirms the maxim that some men never really get out of junior high. It also asserts the man motto: if it's funny once, it's funny five thousand times.
The next morning, poor Brian was having trouble on the other end, if you know what I mean. Nasty. But funny. But the rest of us were in top condition, except for a minor headache or two. Or three.
We loaded the pack horses somewhat slowly that day, throwing basket hitches and sweating out last night's libations. Each year for the past four years, a group of us, all longtime friends with a connection to wild country, good horses, and great fishing, find ourselves in a new place in either Wyoming or Montana. We alternate every other year between the two states. The trip is in the last part of July and first part of August, and we plan a route that carries us over U.S. Forest Service trails into some of the wildest country in the Lower 48. Fishing, drinking, campfires, practical jokes, and good times. It's a tradition among us, and one that we envision lasting until we are tottering old men.
"You know you have a good friend when you haven't seen him for a year or years, and yet you can pick up right where you left off."

This year, it was my turn to plan the route. We would go east into the wilderness out of Gardiner, then over into the Hellroaring Creek drainage, up and over into the Buffalo Creek drainage, down into Yellowstone National Park, up Slough Creek, back over into Buffalo and Hellroaring, then out.
Dave and Brian came up from their hometown in Lander, Wyoming. Mark came out from his home in Port Townsend, Washington, and I drove over from my place outside Pony, Montana.
The ride in that first day had been outstanding, with the horses stepping out and into the bits, necks bowed, ready to go. Another buddy, our pal Jason who is a nurse in Bozeman, had joined us the night before when we camped at the trailhead. He'd gone on the trip in past years, but this year he couldn't go. So he came over and shared the first night with us, cooked great beefsteaks for dinner, and a breakfast heavy on bacon the next morning. He watched us ride off into the woods with a "Good luck. Have a good time. Lucky bastards." That's one heck of a friend.

Back in the day, the U.S. Forest Service built a chain of backcountry cabins deep in the wilderness. In those days of different priorities, backcountry rangers would maintain and build trails, report fires, and patrol for poachers on the north end of Yellowstone. They would summer up high in those cabins. Those historic stations, built one hundred years ago, are still in great shape and occasionally used by today's men and women in green. We were fortunate enough to see three of them in our travels.That first night we all enjoyed the crab cakes that Mark had packed in on dry ice in a small cooler all the way from the Pacific. He and his teenage boys had caught the crab near their home and it was kind of a surreal experience to be eating such fare a long way from civilization. It also portrays the beauty of horsepacking. Like river rafting, you can take a lot of good food, beer, and other comforts like roll-a-tables and camp chairs with you.
The first was Hellroaring and by mid-morning, we'd passed that old station and headed up out of the drainage, far from civilization. We rode beneath the spangled shade of aspen trees and weaved our way over deadfall from the legendary fires of 1988, up and over into the Buffalo Creek drainage. There, after a long day of saddle time, we pitched our tents, picketed the dominant horses, hobbled the rest, and grabbed fly rods.
"The action was steady and challenging. That's my definition of good fishing."


 
Buffalo Creek winds its way through a series of meadows. In the dwindling light, we caught a few small rainbows, then made our way back to camp for a tri-tip roast grilled over spruce and pine coals (that horsepacking weight thing again).
Our crew spent a layover day on Buffalo Creek, having a few beers, relaxing, fishing. We have known each other for years; three of us are old buddies from the days when we used to teach backpacking for the National Outdoor Leadership School down in Lander, Wyoming, and the fourth is just as steady and dependable an outdoorsman as you can find. Kindred souls.
The next day, we loaded up and headed to the Park. I had gotten a permit for two nights of horse camping on famed Slough Creek and it was the goal of the trip. We soon found out it was the highlight.
After a modest ride on good trails with a few laughs when Brian got bucked off his horse—it had ring-tailed in front of a pack of agape tourists—we made camp. (Ring-tail, by the way, is when the rope from the pack horse you're leading gets under the tail of your saddle horse. Some horses can deal with it and are mellow. Brian's horse, inappropriately named Sunny, bucks like a son-of-a-gun when it happens. He has been renamed Cloudy for such behavior).
I've heard some horsepackers whine about horse camping in Yellowstone, claiming that the regulations are overly restrictive or punitive. But we found that we did all the things the National Park Service wanted us to do anyway, so the horse camping was actually excellent. The fishing was even better.
Soon we'd harassed enough trout and had worked up a thirst, so we made our way back to the camp where the horses grazed peacefully between the sagebrush and lodgepole. That last afternoon at our Slough Creek camp, we played a great game of combat bocci ball (another horsepacking weight advantage for these old backpackers), and got into a spirited debate about the difference between a railroad cap and a Scotch cap. Important, life-altering matters are resolved in wild country.
The next day was more of the same. Don't expect to go up Slough Creek and not see any people. For one thing, there's a deluxe lodge at the top of the park on Slough Creek and you'll see the lodge guests riding up and down the trail and fishing the creek. For another, it's a popular place that has been written about in nearly every publication in every language. But the fishing is still good. It's not lights-out-every-cast. It is good enough for a competent fisherman to think about hatches and catches, and it makes you work a bit. We caught nice Yellowstone cutts on hoppers, PMDs and caddis. The action was steady and challenging. That's my definition of good fishing.The first evening, Mark and I slipped down to the water and cast to rising cutthroat that were feeding on a current line in the fading light. We were having trouble catching them, though, for they were very selective and, like all cutthroat, took the offering very, very slowly. Those who are used to setting the hook fairly quickly on a rainbow had better do a One-Mississippi when fishing for cutthroat. Eventually, I landed a dandy fish of about 20 inches.
Somewhere in an extended trip, you begin to start talking about the logistics of the final days, of where you want to camp and where you want to be so you can get back to your truck at the right time of day to get home. I hate it when you reach that point, when you start thinking about responsibilities and work goals instead of the trip at your feet. We did that as we rode out of Yellowstone, out of Wyoming, and back into Montana. But we did our best to choke those thoughts down and focus back on the trip.
"We'd caught some fish, laughed at our teenage behavior, camped under wide skies, and seen very few people."

Go anywhere deep in the wilderness on a horse and eventually you'll come to a trail that hasn't been maintained since Teddy Roosevelt was in diapers. This is not a knock against the federal agency. Quite the contrary. It's just that with miles and miles of backcountry trail and a budget that mostly goes to fighting fire, the agency has little left over for trails. So, if you are a horseman, you carry a saw. Or three.
Two years prior, we'd had this reinforced upon us when it took us two whole days to cover about four miles of trail that had been completely covered with deadfall from the '88 fires, and also featured a blow-down from a micro-burst that stacked trees like Pick Up Stix 20 feet high for a half-mile.
So we pack saws. As we rode up out of Frenchy's Meadow, we hit our first significant deadfall, and we cut our way through it with the efficiency of guys who had done it all before. A sharp saw is a must in the wilderness. By the time we'd cut our way over into the Buffalo Creek drainage, we were tired and ready for camp. We'd done about 20 miles that day and that was enough. We also sawed a lot of logs to get there. Below us, as we dropped into the drainage, was the historic Buffalo Creek Ranger Station.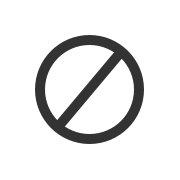 When we made camp that night, we chose the nice meadow right by the cabin. No one had used the cabin all summer, it looked like, so we decided, heck, let's sit on the porch, set up our kitchen there, and enjoy a nice flat spot to drink a cold beer. So we unloaded the pack horses, set up the tents, and turned the horses out.
Along about dark, we saw a rider and a pack mule coming up the trail. He got closer and closer, and we had a sinking feeling.
"Howdy."
"Howdy."
"You staying here?"
"Yep, I'm packing for a trail crew."
Damn. We somehow picked the one night of all nights all summer long to set up on the Buffalo Creek cabin porch when it was actually being used by legitimate users instead of just porch poachers like us. It was embarrassing, but it turned out to be a positive experience.
A crew of young men and women soon showed up, the kind of honed-hard young people it's good to see out in the woods instead of at some rock concert or shopping mall. We laughed at our brazenness, then relocated camp. The crew leader encouraged us not to go too far and they came over for a visit. They had been clearing trail, working hard, and we were impressed. The Custer-Gallatin National Forest, with one of the biggest Wilderness Areas in Montana, still puts a significant amount of effort into keeping the trails clear. It was refreshing.
The next day, we let the crew get out in front of us as we took our time loading and packing. By the time we made it up out of the drainage, they had cleared a major portion of the trail out. We thanked them, and rode off toward our next destination.
On our last night, we camped high where we could see the sun tipping to the west. We drank the last of our beers, ate a dinner highlighted by fresh boletus mushrooms we'd gathered on the trail, and talked about what a good trip we'd had. We'd caught some fish, laughed at our teenage behavior, camped under wide skies, and seen very few people. We'd met some hard-working young folks that gave us hope for our outdoors heritage, and we'd enjoyed some fine mountain horses.
You know you have a good friend when you haven't seen him for a year or years, and yet you can pick up right where you left off. You can get on a horse and ride into wild country and you can laugh just like you've always laughed. And so another trip came to an end. There will be another. I can't wait.