Bozeman's latest fashion craze.
How to find clothing rugged enough to endure the rigors of a hard day's work or play, yet still look stylish and sexy—this is the ongoing dilemma of the modern-day Montana woman. Until now, that is. Perfect for everything from hiking to horseback riding, the all-new Carhartt Thong is sure to change the face of Bozeman fashion forever.
"The Carhartt Thong is the perfect marriage of form and function." —Outdoor Style magazine.

With its low-profile cut, the Carhartt Thong gives "riding bareback" a whole new meaning.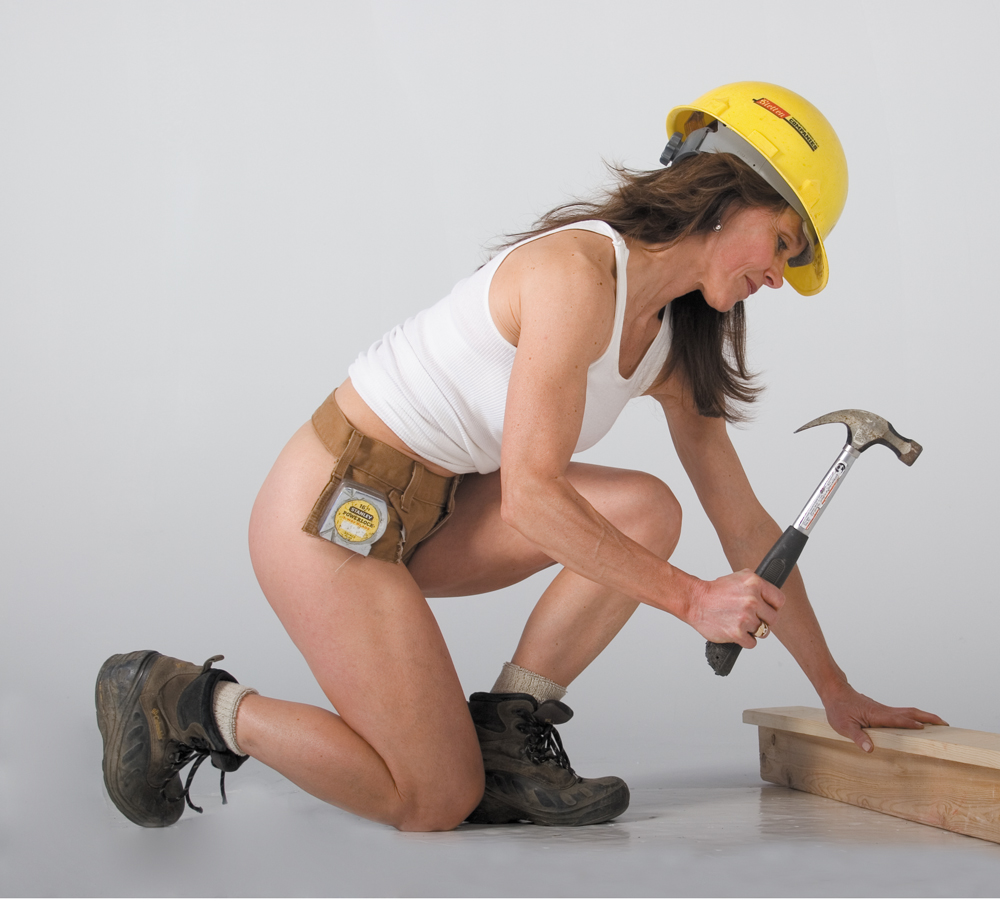 Front pocket and hammer loop keep tools handy.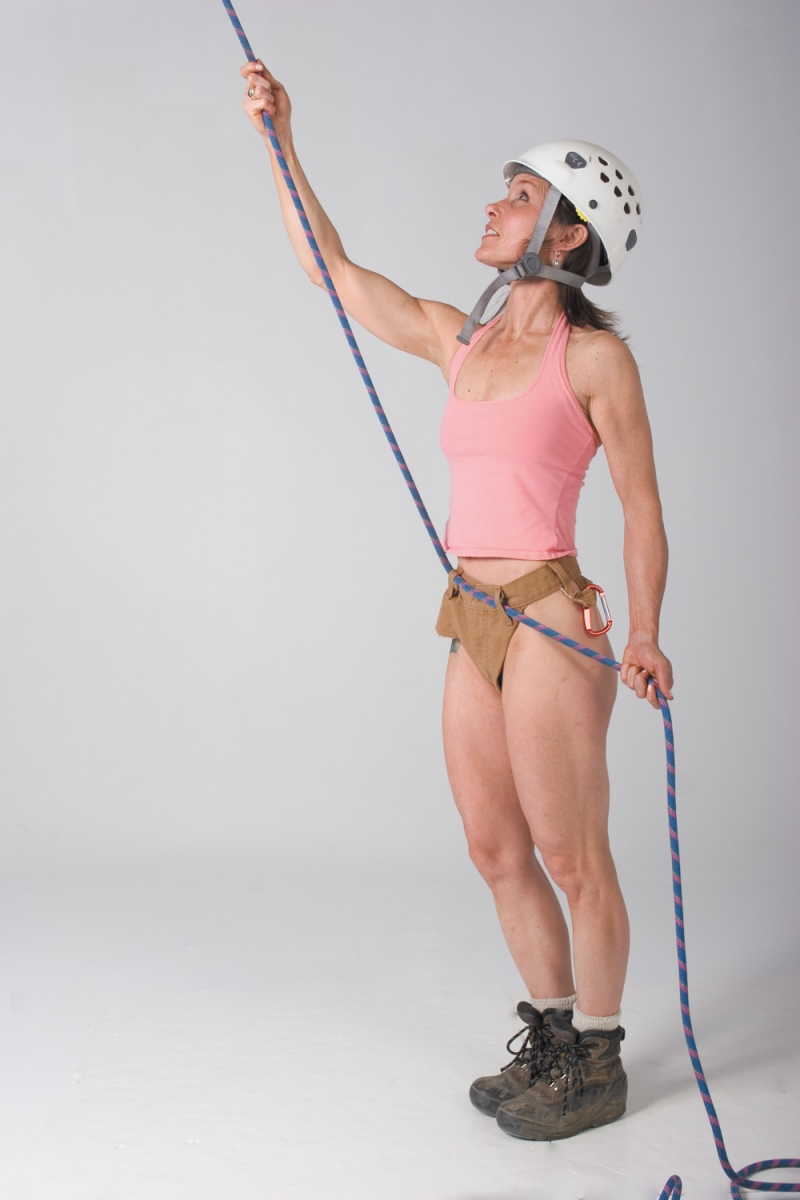 The versatile "Little C.T." is great for climbing.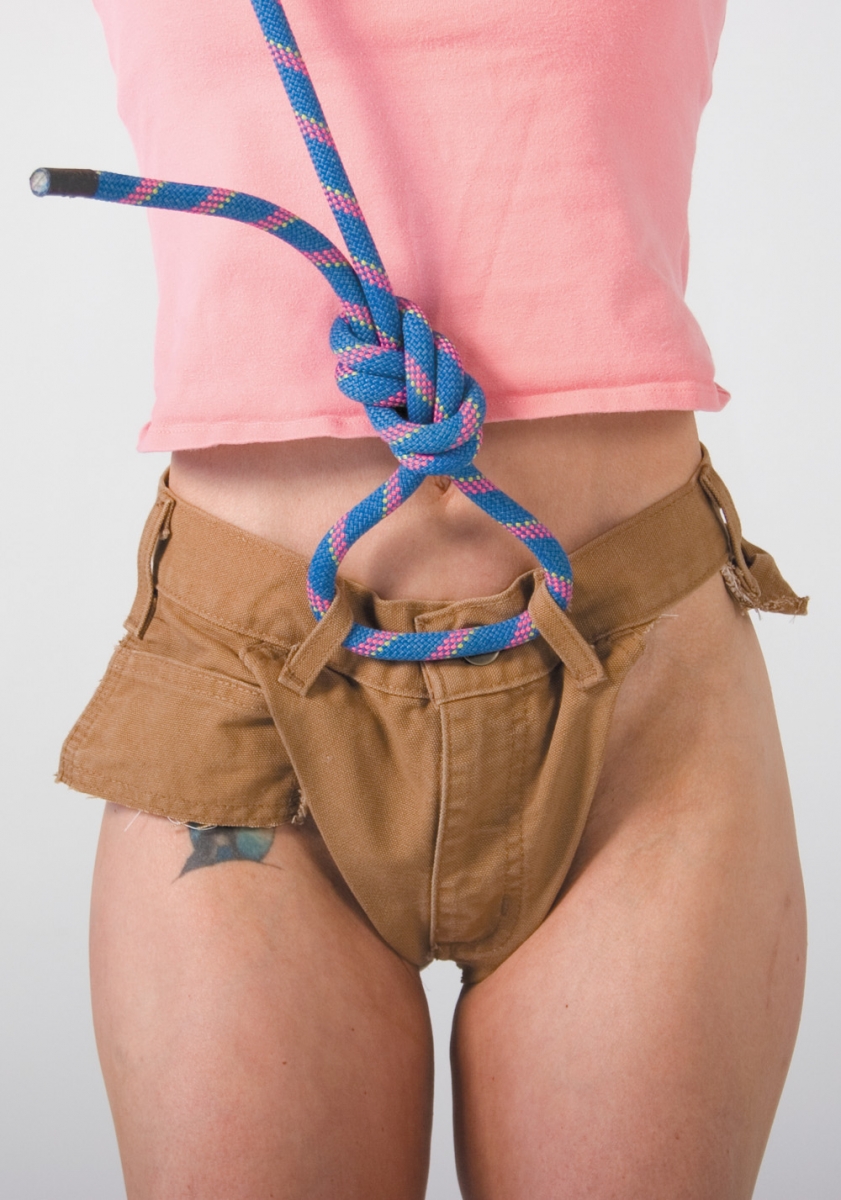 Fully integrated, Kevlar-reinforced climbing harness.
     - Extra 10kN gear loop
     - 15 kN belay/tie-in loops
     - Built-in front chalk pouch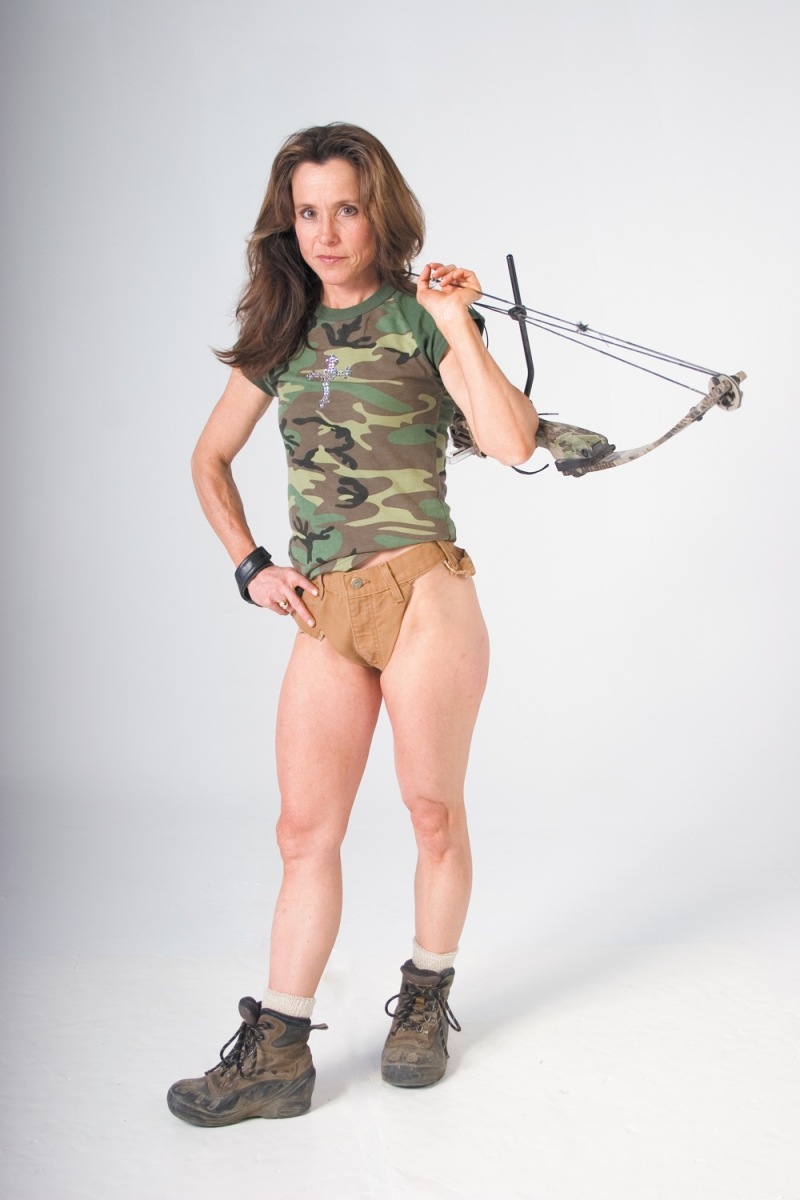 Earth tones compliment camo for optimal stealth in field and forest.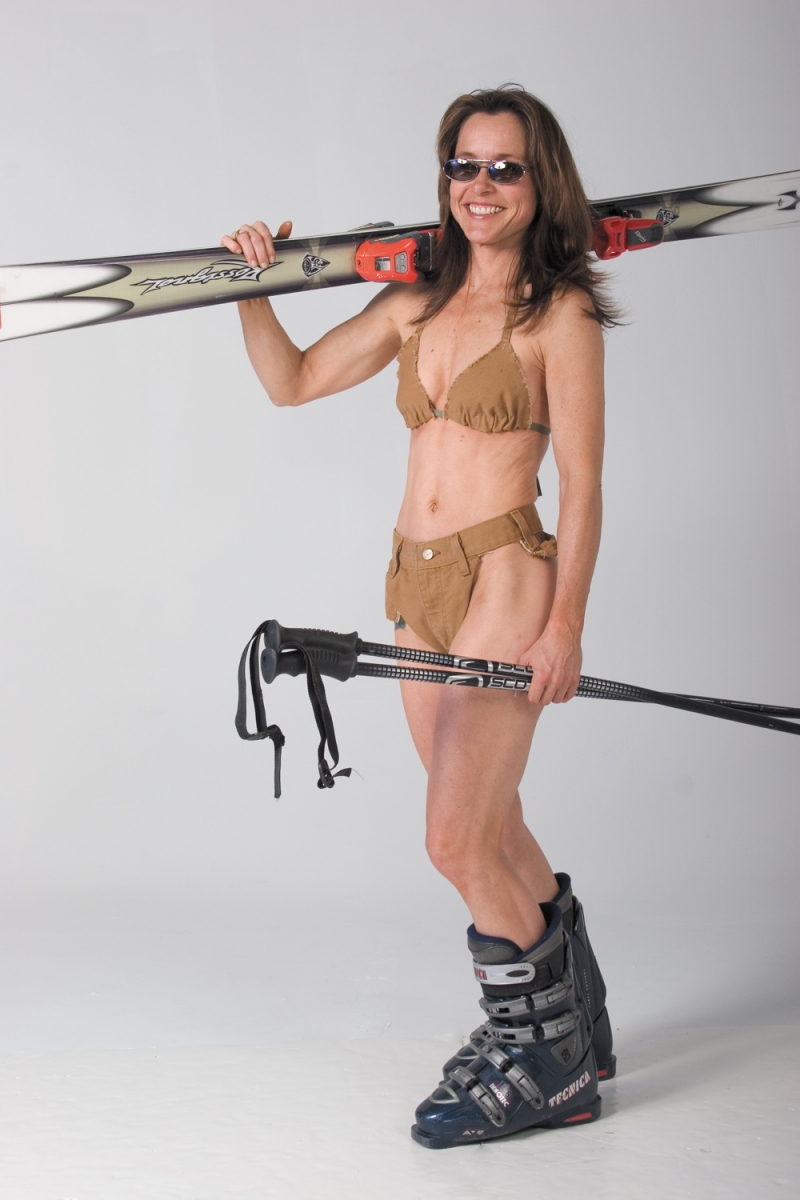 Abrasion-resistant canvas protects sensitive areas during wipeouts.
 

Optional bikini top includes padded shoulder for all-day shooting comfort. 

Designer: KM Designs / Outside Bozeman
Model: Kindra Messmer
Photography: Simon Peterson