Summers in Bozeman just wouldn't be the same without a cold one in your hand at the end of the day… but just any ol' brew won't do. A good summer beer should be light and refreshing—something you can enjoy several of while out in the sun, whether on your back porch, floating down the river, or on the tailgate after a hard bike ride.
With microbreweries on the rise, the intrepid journalists here at O/B took an afternoon off to get to the bottom of things, sampling summer brews from around the Gallatin Valley. 
Bozeman Brewing Company
Beer: Gallatin Pale Ale (5% ABV)
Our tour started at the locals' favorite watering hole, sampling the Gallatin Pale Ale. This brew was the most flavorful, featuring a nice hoppy peak with a surprisingly clean finish—leaving one's palate more than ready for the next sip. Even better, the BBC offers canned beer in local grocery stores—which means we just found our go-to riverside suds. 
406 Brewing Company
Beer: Session VI Ale (3.8% ABV)
With a big sampling room, unique reclaimed furniture, a showcase to display local art, and a solid beer selection, 406 has made great strides in establishing itself as a legitimate contender in the Bozeman microbrew market. Their Session VI Ale offered a mellower flavor profile, never hitting the hoppy peak of the Bozone, but with a smooth aftertaste that lingered longer. Overall, it's a refreshing beer that can definitely hits the spot after a hard day at work.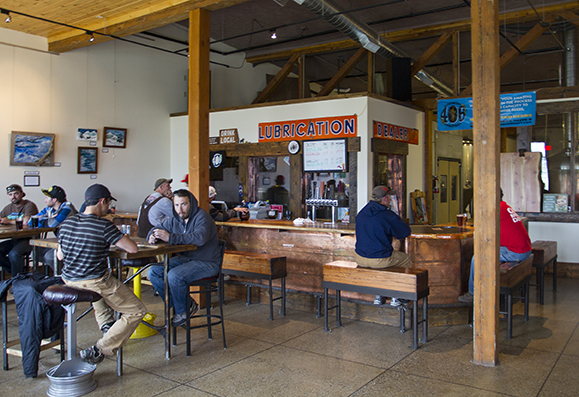 Madison River Brewing Company
Beer: Maddy Light (4% ABV)
While the sampling room doesn't have much in the way of natural lighting, Madison River has been a beer staple in local grocery stores for a while now. We chose the summer seasonal Maddy Light (which thankfully bears no resemblance to the college favorite Natty Light). This lager was the most crisp, easy-drinking of the bunch. After the first pint was drained, a second almost felt necessary—making it a great option for those seeking a lighter option without resorting to a "lite" beer.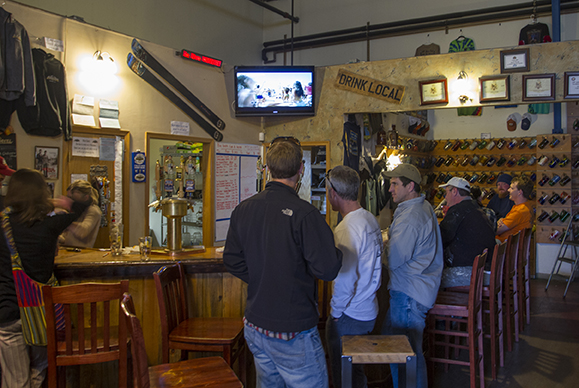 Outlaw Brewing
Beer: Hangman's Imperial IPA (9.8% ABV)
One of the newer contenders to enter the local microbrewing ring, this brewery is located on N.27th, behind Target. Definitely not influenced by the dozens of beers consumed by this point, we decided to throw caution to the wind, opting for a brew with roughly three times more alcohol than normal. When questioned later, none of the staff could clearly remember their impressions of this beer—but it can be safely assumed that it tasted good.