Words and photos by Ryan Krueger
Sometimes insanity pays off—in this case, checking the snow report every single morning, expecting the results to be different. After weeks of nothing, a chance of snow in the forecast told me that just maybe the ski hill had received something throughout the night that the city of Bozeman had not.
At first glance, it seemed a mistake had been made. A grey day in town with no accumulation and the snow report was touting 23 new inches overnight? As unreasonable as it sounded, anyone who has spent a few seasons skiing Bridger Bowl knows that these kinds of anomalies are what make our home resort special. And sure enough, it was exactly as stated—the best powder day in a long time.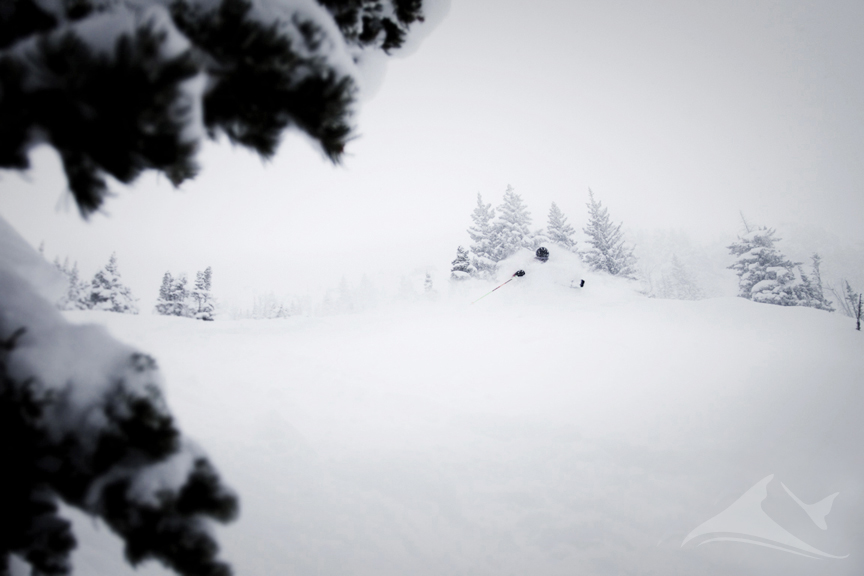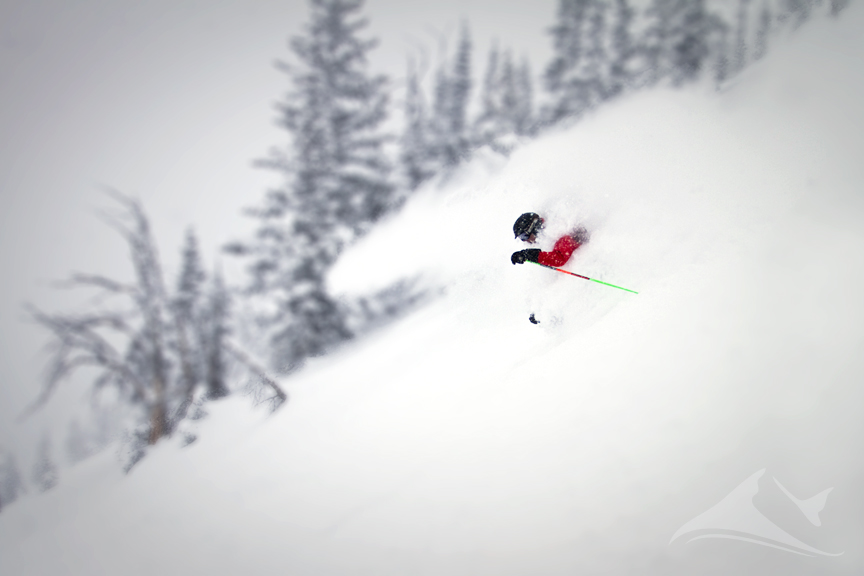 By the end of Tuesday there would be 27 inches of snow on the ground and it continued to fall for the next three days, delivering powder days into the weekend and leaving us with a storm total of 52 inches.
These cycles are renowned at Bridger Bowl and given the opportunity to enjoy the abundant accumulation, we do whatever it takes to indulge. Calling in sick is the easy part and anyone lucky enough to do so did not regret the decision. I can't really say that I witnessed it myself, but I'm certain that the Outside Bozeman office was rather quiet during those days—just like much of town.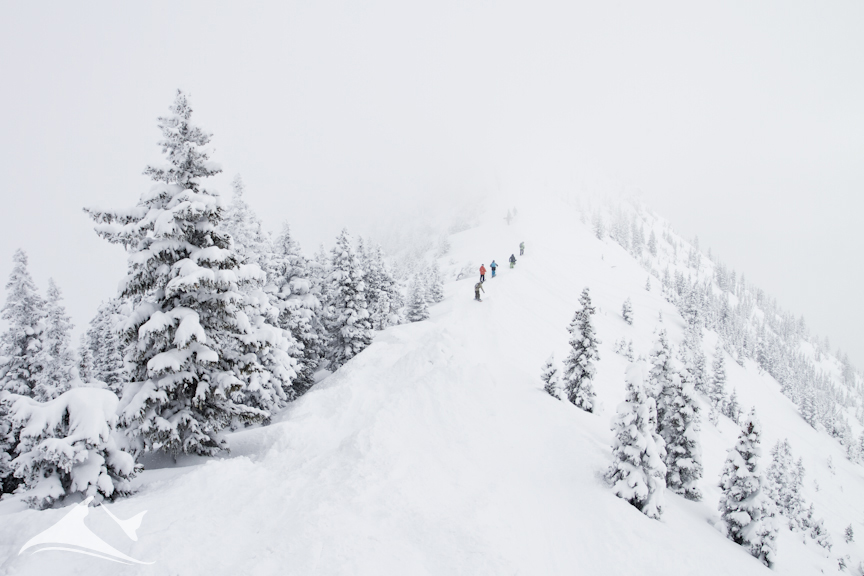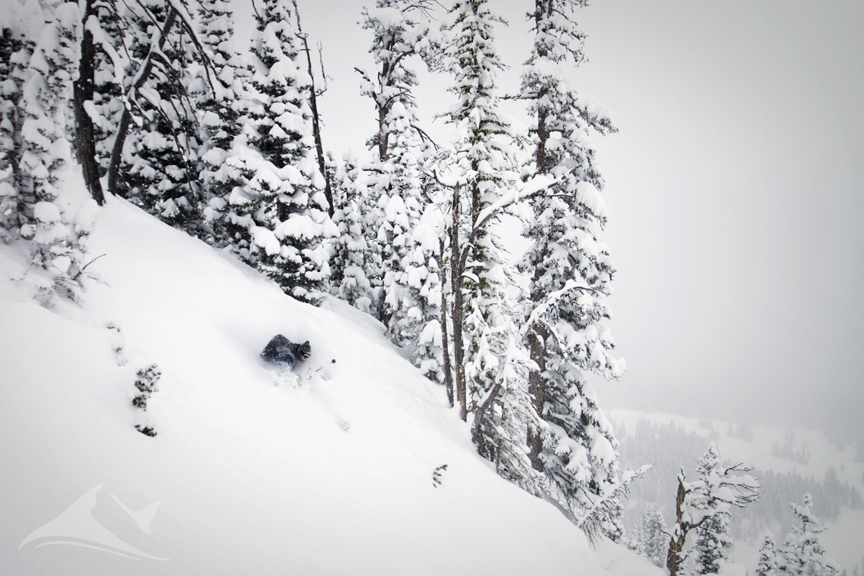 Dropping in off the Ridge, it seemed that each run was better than the last. The snow continued to hit us in the face well into the afternoon and as the powder was thrust down into our selfish gobs, temporarily blocking the passage of oxygen—a gluttonous consumption of cold smoke—we cheered aloud. It was exactly what we were hoping for.
When the forecast calls for a small chance of snow overnight, be sure to check the report in the morning—you might be surprised by what you find.