Blasting down the ski slope.
It seems unlikely that a few dozen Beanie Babies, three half-frozen cases of PBR, a pair of skis, and a Remington shotgun would culminate in anything other than the climax of an Adam Sandler movie. But in fact, these ingredients are the original components behind winter's latest recreational rage: Alpine Skeet Shooting (ASS, for short).
What exactly is Alpine Skeet Shooting? "Exactly what it sounds like," says Ben "Slick" Ghunnan, the original ASS pioneer. "It's shootin' trap at high speeds on skis." Ghunnan speaks casually of the emerging sport, in part because that's exactly how it was invented.
Amazingly, after only one season as an organized sport, World Cup ASS competitions are already attracting bigger crowds than downhill events.
Five years ago, Ghunnan was an undergrad at Gallatin College, 114 credits shy of a degree in puppetry design and performance. During February midterms, he and fellow classmate, Clay Pitchen, decided to blow off steam with some impromptu skeet shooting. But this was no ordinary day at the range. Without the typical tackle on hand, Pitchen and Ghunnan formed a makeshift funnelator with duct tape and a deconstructed DIY ski rail. Then, ad hoc, they bought Beanie Babies from a nearby garage sale to use as targets. After the first case of PBR, Pitchen dared Ghunnan to try it while mounted on an old pair of K2s. By the end of the second case, Ghunnan couldn't miss. By the end of the third, nobody really remembers exactly what happened, but history was made.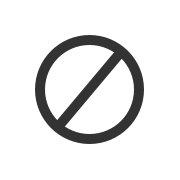 On a lark, with the distant hope of gaining traction with a few like-minded ladies, they uploaded some of their ASS shots to Facebook. As it turned out, ASS spread in the college town faster than plantar warts in a communal shower. Lo and behold, Ghunnan returned to campus an online celebrity and the trailblazer of a brand-new winter sport.
Fast forward and competitive Alpine Skeet Shooting is booming, literally and figuratively. Competitors, known as assletes, run a GS-course of 16 gates stocked with just as many trap stations, and to the delight of course officials, one-touch hot-chocolate makers. As soon as an asslete passes a gate, a clay pigeon is thrown at a random trajectory. For every missed clay, five-tenths of a second is added to a racer's time. Each asslete gets two runs: one with a 12-gauge, the other with a 28. The racer with the lowest cumulative time stands on the podium.
"It's a delicate balance," says Skye Schuder, a world-ranked asslete out of Billings who, according to many, possesses the silkiest fast-swing shooting technique on the circuit. "Go too fast and you over-ski the target. Ski too slow and you may as well be on the range shootin' in your sneakers." A former biathlete, Schuder tired of the limitations of the Nordic sport's small rifle. "I felt like a primadonna," she explains, "gliding around in spandex with a dinky .22. I missed my old boomstick. I'm more of a Carhartt gal, anyway."
Amazingly, after only one season as an organized sport, World Cup ASS competitions are already attracting bigger crowds than downhill events. With this in mind, NBC, which owns US television rights to the 2022 Winter Olympics, is putting a hardcourt press on the International Olympic Committee to get the sport admitted. Said one official, "This is a ratings jackpot. Most Americans can't relate to skiing, but they sure as hell can relate to guns."
The sport's mass appeal has promising economic potential, regardless of market. Fox TV recently announced plans to release a show called "The Masked Asslete." Many ski resort capital-improvement plans now include investing millions in designated skeet-shooting runs complete with bulletproof gondolas and skeet-in-skeet-out condos.
Not everyone, however, is in full embrace. The Society Against Skeet Skiing (SASS), an odd coalition of skiers, drone operators, and retired Navy SEALs, is lobbying to get the sport outlawed in Montana. "This isn't the Wild West anymore," the group said in a statement to Governor Gianforte. "People need limits on when and where they can skeet. On a ski hill, in front of hundreds of spectators with no ability to return fire, is not one of them."
But around Bozeman, the sport is clearly gaining steam, with everyone from roughshod ranchers to lycra-wrapped skimo racers. And while ASS is just taking off, Ghunnan admits he already has his eye on a new target. When pressed for details, he leans closer with a crooked smile and slight slur to his speech: "Two words: freestyle skeet skiing." He clears his throat and continues, "Imagine blasting a true-pair, upside down in mid-air! Old West-style sharpshootin' with a modern flair. Annie Oakley would be proud."
---
For more information, visit skeetskiing.com.