Head north for a Missouri multisport.
Another dreary day in the Bozone: just cloudy and cold enough to quash enthusiasm for the weekend ahead. Fear not, brave Bozemanite: microclimates abound in Montana, and within a short drive you may very well find that soul-stirring sunshine you seek. Check the weather report for Three Forks and Helena, and if the spring sun floats high through a bright, clear sky—as it often does in these drier, warmer climes—pack up the car, point your wheels west, and make for the Missouri. A multitude of options await, all of which may be merged into a stimulating multisport sequence. That's right, it's time to bike, hike, and fish your way through a glorious spring weekend, whilst poor Bozeman proper languishes under a gloomy sheet of stratocumulus.
To kick things off, bust the rust with a lap—or two, or three—at Copper City, where even the cool spring air won't dampen your spirits. By minute 10 you'll be toasty from the rigorous ride up; once atop the rocky bluff, it's time to enjoy the scenery, munch an energy bar, and slip on a shell for the screamin' joyride back to the car. Mark the season's inaugural après with a cold one before loading up the bikes and tooling on into Townsend for round two.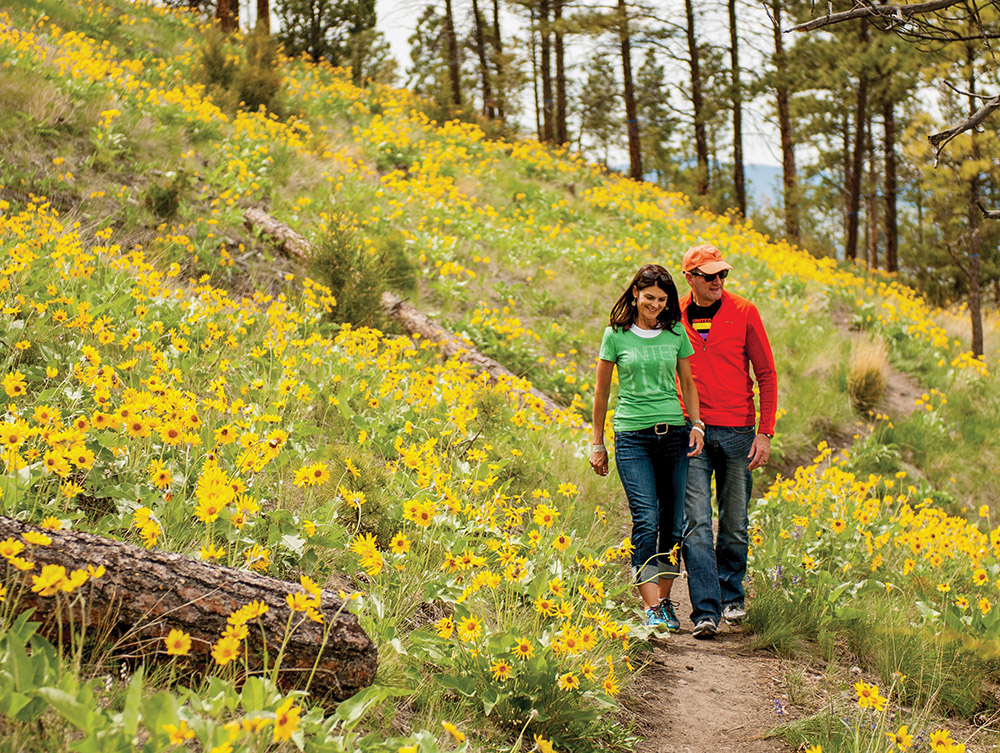 Lace up your boots for this leg, 'cause you're going off-trail, into some wild and relatively untraveled country. The Elkhorns, which rise west of Copper City and sprawl northward all the way into Helena, have very few trails compared to other southwest-Montana mountains—which means they're perfect for exploring. Hang a left on any of the dirt roads heading in, roll along until you pass the national-forest boundary, then park and start a-walkin'. If your land-navigation skills aren't up to par, bring a compass or GPS for peace of mind while wandering. The Elkhorns teem with open meadows, thick forests, rounded mountaintops, and pellucid alpine lakes. A little Google Earth research beforehand reaps huge benefits; consider packing a rod and poking around for a remote, fish-filled pond that may not have seen a single angler this season.
As the sun sets and the temps drop, make your way back to the rig and find a campsite on one of the many BLM parcels adjoining the national forest. The beauty of BLM is its relative dearth of rules, fees, and other administrative oversight—just pick a spot and set up for the night. After dinner, fill your glass and raise it to good government—it does exist—and do your part to keep it that way: keep a clean camp, leaving little to no trace when you set out the next day.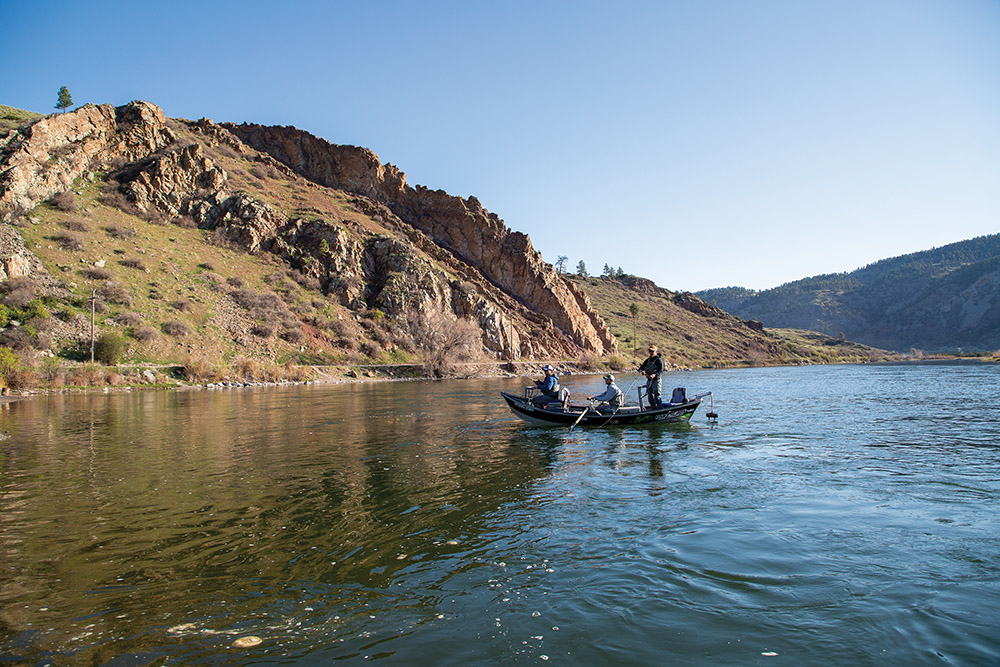 And what a day it will be—you're going fishing, friend, and on the marvelous Mighty Mo. Start early, stock up on necessities in Helena, and continue north to Craig or Cascade to arrange a shuttle. Launch your raft or driftboat below Holter Dam and float some of the most serene, scenic, and trout-filled water in the state. Unlike the milky torrents around Bozeman, the Missouri's tailwaters remain calm and clear all spring—save the occasional dam-release to purge overfull reservoirs upstream. Aside from that eventuality, you'll find plenty of hungry fish that'll bend your rod and raise your spirits for the lengthy angling season ahead. And fish or no fish, a long, leisurely float along picturesque cliffs, with amorous geese honking all around, makes for a fine finale to a two-day, three-sport excursion just a short jaunt from the clouded-over confines of the Bozone.