Not your ordinary girls' club.
Team WinS stands for Women in Sports. It's not just a club for women who run the fastest mile, the longest race, or climb the highest peak, though they certainly appreciate having these gals in their organization to teach others. As MC Jenni, a founding member, states, "Not all our members or sponsored athletes are your super-high-caliber athlete, just those who want to apply themselves seriously to the sport." I would add that the members are serious about having fun outdoors with others.

Their mission and common bond is to encourage women in the Bozeman community to live a healthy and active lifestyle. Team WinS accomplishes this through its annual sponsored-athlete program, a variety of outdoor workshops, and a virtual forum connecting women to each other and the outdoors. Think of a sport you love, maybe one you would like to try, or perhaps another you'd like to improve upon. It could be trail running, mountain biking, rock climbing, or even nutrition issues surrounding these athletic endeavors. Whatever it is, Team WinS is there to provide you with the skills, support, and a partner to make these wistful wishes become rock-hard realities.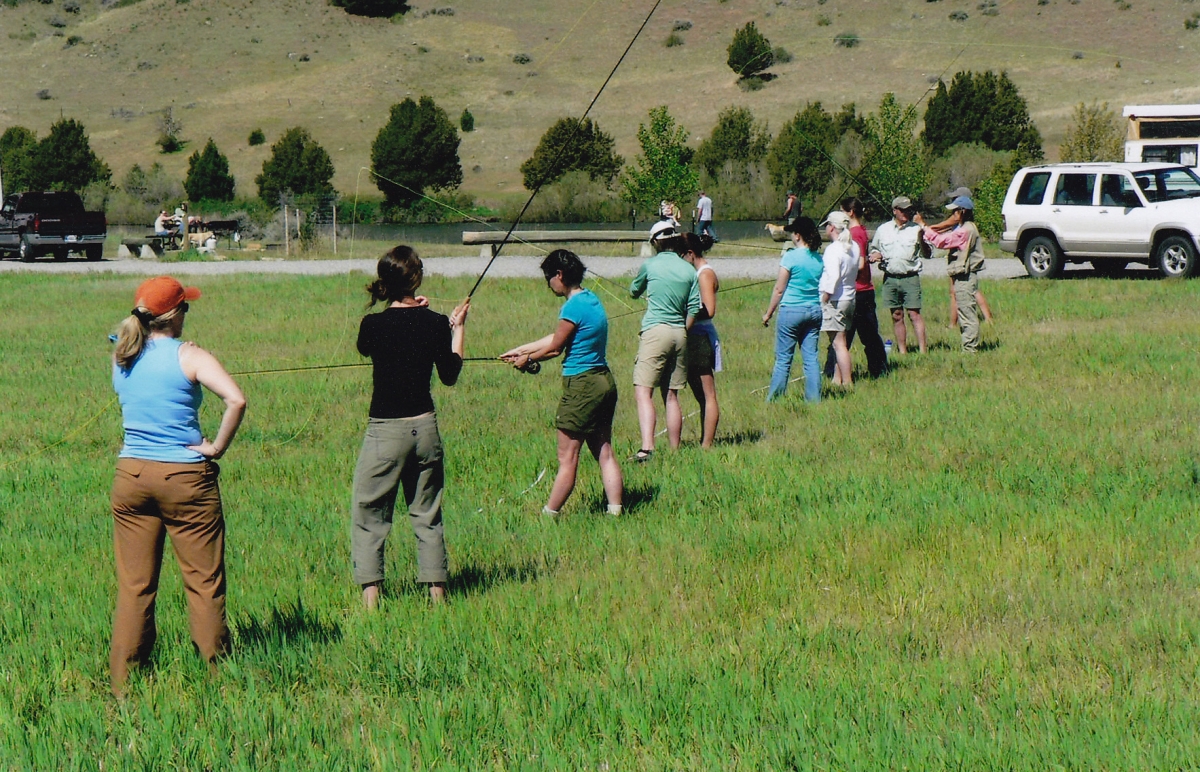 Team WinS began a little over eight years ago. Andrew Gerlach, whose main gig is managing the Subaru Factory Team, created a women's multisport program for Virtual Computer Technologies. Wait a minute… an all-female club created by a man, a computer company, and in Bozeman? "Virtual Computers came to us," Andrew explains. "They already sponsored our mountain-bike events but were looking for a better way to reach out and be more involved in the everyday goings-on in the community. They wanted to create something that was meaningful."

The original goal—which still holds true today—was to help women make lifestyle changes and motivate them in new ways to lead healthy and active lives. It wasn't about the sponsored athletes' race results so much as it was about using those results to positively influence and enhance other women's lives.

Roughly five years ago, several of the original sponsored athletes took over the program. Virtual Computers had long since gone the way of the buffalo, and the group transitioned from Team Virtual to its current name and nonprofit status.

When asked to describe the organization, Jenna Grimm, a current board member and a recently sponsored athlete herself, talks about Team WinS as a support group for the athlete in all of us. For some that means receiving the emotional courage to try a new sport—perhaps their first move towards a more athletic lifestyle. For other it means financial assistance via sponsorship to help them pursue life-long goals in athletic competitions. Sponsored athletes range in age and ability, from college students to grandmothers, from a top female cross-country bike rider to one who's just raced her first dirt track.

Team WinS members have taken it a step further via their email network. Looking for someone to join you on a bike ride to Emerald Lake? A hike up Cottonwood? If you find yourself with an afternoon to burn and you're looking for company to share it with, there are 200 Team WinS members ready to give it their best shot. And while you're at it, think about signing up to be one of their next sponsored athletes.

A couple of years ago I was one of the sponsored athletes and I loved every hair-raising, rock-jumping, skinned-knee moment of it—and the potluck get-togethers weren't too bad either. Team WinS has a number of accomplished athletes, weekend warriors, and newbies enjoying the wonderful world outside Bozeman, and they find it's nice to get that "atta-girl" from another no matter what level or age or size or hair color they happen to be at the moment. Whether you're a seasoned veteran, late bloomer, or inveterate rookie, you have nothing to lose and a whole lot of camaraderie, friendships, skills, and outdoor enthusiasm to gain.
---
Team WinS is looking for a few good women. To join or find out more about its athletic sponsorships and workshops, go to teamwins.org. It might be the most fun you've had outdoors yet.