Making the most of fall.
With snow over Labor Day weekend, we're reminded that fall can be short around these parts. With that said, here are some can't-miss activities to try before Old Man winter comes calling for real.
1. Downhill at Big Sky Resort
If you haven't been up to Big Sky to try out their new downhill trails, now is the time to do it. Crews there have been hard at work maintaining several beginner- and intermediate-friendly trails, and the new Mountain to Meadow trail is unrivaled regionally. It's over seven miles of flowing singletrack from Andesite to the Meadow Village. If you're willing to climb from the base area, access is free. But make this day about the downill—with Big Sky's late-season bike-haul discounts, you can have lift access to everything they have to offer, and then save the Mountain to Meadow for your last run of the day. Grab a burrito at the Wrap Shack and a beer at Lone Peak Brewery before making the drive back to Bozeman. Locals tip: park in the meadow and take the free shuttle bus to the base area, ending your day at your vehicle.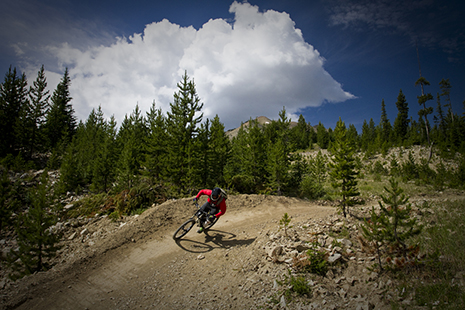 Leaning into it at Big Sky
2. Run a Brewery 5k
Run Bozeman has been hosting 5k runs to breweries all summer, and if you've missed out so far like we have, you only have a few more chances to partake. The courses are different every week and so is the brewery—all we can say is come thirsty and you won't be disappointed. September 7, they're headed to MAP Brewing after running a mixed road/trail course near Bozeman Pond. There will also be live music, and you can grab food from the Northside Grille as you watch the sun set on the Bridgers. Locals tip: parking is scarce so carpool or bike.
3. Shop the Bogert Farmers' Market
The stalls at Bogert will be shuttered come the end of September, so if fresh local produce is part of your shopping list, get there now. The market is open Tuesdays, and there's always way more than just veg for sale. Small crafts, hot food, local art, and much more will fill your shopping bag in no time. While there is a winter market that opens later in the fall, this is your last chance to enjoy the outdoor setting that has come to define summer. As always, the market will feature live music, so check out the schedule and see if someone you like is playing. Locals tip: head to Lockhorn Hard Cider after you've browsed the market for some seasonally appropriate libations. 
4. Fish
As of September 6, the Madison, Gallatin, and East Gallatin are open for business, top to bottom. It's been a rough summer for local waters, so the weekend's cold snap and refreshing rain couldn't have come at a better time. Plus fall is always a great time to casting for trout around these parts. Head over to Bear Trap Canyon and hike the river-side trail until you find the perfect hole. It shouldn't take long as that stretch is full of fishy water. Or stay close to home and explore some of the less-fished stretches of the lower Gallatin near Manhattan, saving time for a steak at Oasis before returning to town. Locals tip: a soak in Bozeman Hot Springs is the perfect cap to a day of fall fishing.
5. Stay out overnight
Temps are dropping and soon the ground will be snow-covered. Take advantage of relative warmth before it's too late and plan an overnight. It can be down a river, up a mountain, or deep in the woods, but make sure you find yourself outside around a warm campfire as the sun goes down, preferably in the company of good friends and family.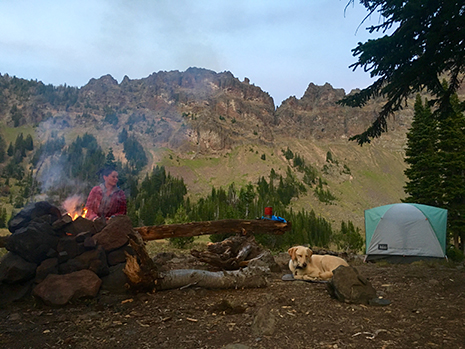 Home is where your tent is, for one more season