What's worse than running into a grizzly bear in the wild? Running into a ravenous one. Each autumn, grizzlies enter a gluttonous state called hyperphagia, where they pack on weight for the long winter ahead. They're more active in general, and they also key in on hunter-killed deer and elk carcasses. Which means that whether you're hiking, biking, or hunting, the chances of an encounter with Ursus arctos horribilis are higher than ever. But aside from packing a can of pepper spray, how can you prepare for a brush with a bruin? Here's a rundown to help keep you safe in the backcountry this fall. 
Know Your Bears
The first step is identification. Unlike black bears, grizzlies have a pronounced shoulder hump, short and rounded ears, and a "dished" or concave face profile. They have longer claws and are almost always brown in color, though black specimens exist. The Montana Fish, Wildlife & Parks (FWP) website has a bear-identification page worth checking out: go to fwp.mt.gov and click on "Fish & Wildlife," then "Be Bear Aware."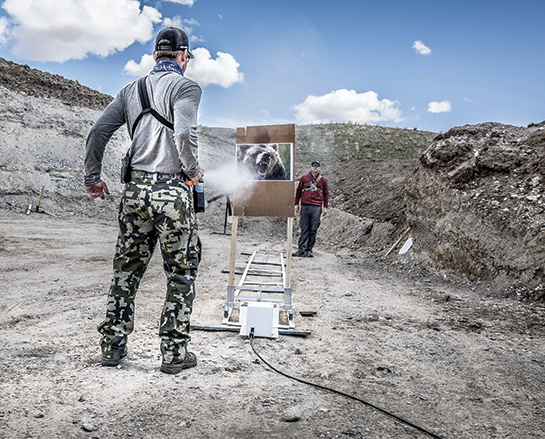 Learn Bear Behavior
The more you understand how a grizzly thinks and acts, the better off you'll be. Numerous books exist on the subject; we like Mark of the Grizzly, Great Montana Bear Stories, and the Falcon guide Bear Aware. For a more visual and interactive experience, check out Montana Grizzly Encounter in the Bozeman Pass and the Grizzly & Wolf Discovery Center in West Yellowstone. 
Understand How to React
All bears should be given their distance, but black bears seldom attack people (at least around here), and each species requires a different response on your part. If you see a grizzly, remain calm and back away slowly, avoiding eye contact. If attacked, cover your head with your arms, curl up into a ball if possible, and play dead. The internet is loaded with resources on this subject, including instructional videos, and the aforementioned FWP website has a page devoted to bear encounters.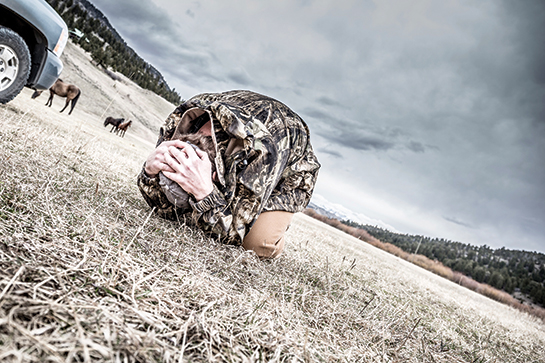 Train for an Encounter
This is the most important step, yet also the most neglected. When an encounter happens, you need to be ready. This means practicing with your pepper spray: deploying it quickly and spraying it accurately. It means mocking up an encounter and then going through the motions, to identify any weak points in your reactions. And it means understanding all the details, such as wind direction, attack speed, and terrain considerations.
All these things can be learned on one's own, but like avalanche safety and first aid, it's always better to enroll in a course and get training from the pros. "Surviving the Griz" is a new course offered locally by Tactic; it's a two-day seminar covering everything from bear spray and handgun practice, to attack scenarios, to a field lecture by an animal trainer using a live grizzly. Instructors also offer advice on the proper way to carry and deploy your bear spray and pistol, how to hit moving targets, and dealing with the inevitable stress that comes in tense situations such as a bear attack. The course includes a visit from a grizzly-attack survivor, which alone makes it worth the money. For more information, visit tacticmt.com.