Review: Rapid Advancement
Gearing up for a new season of whitewater paddleboarding. 
Few things stir the soul like learning a new activity with a good friend. Be it dancing, cooking, golf, martial arts, hunting, skiing, whatever—as you share the twin joys of challenge and skill development, encouraging one another, praising each other's triumphs, mocking each other's failures, the camaraderie and enthusiasm soon develop an energy of their own: a tailwind filling your sails, propelling you ever forward along this exciting new path.
So it was with great anticipation that I unboxed two NRS Quiver paddleboards—a 10'4" and a 9'8"—two Rush paddles, and a Super Pump. My pal Jerrad and I had taken up paddleboarding last summer, starting on a snowmelt-swollen Bozeman Creek and ending the season in Yankee Jim Canyon on the Yellowstone. Over the course of four months, we went from being barely able to stand to running Class III rapids. Blood and bruises marked our progress; our emotional states ranged from elation to terror. But it was a summer well-spent, with a host of memories to ponder over the long winter.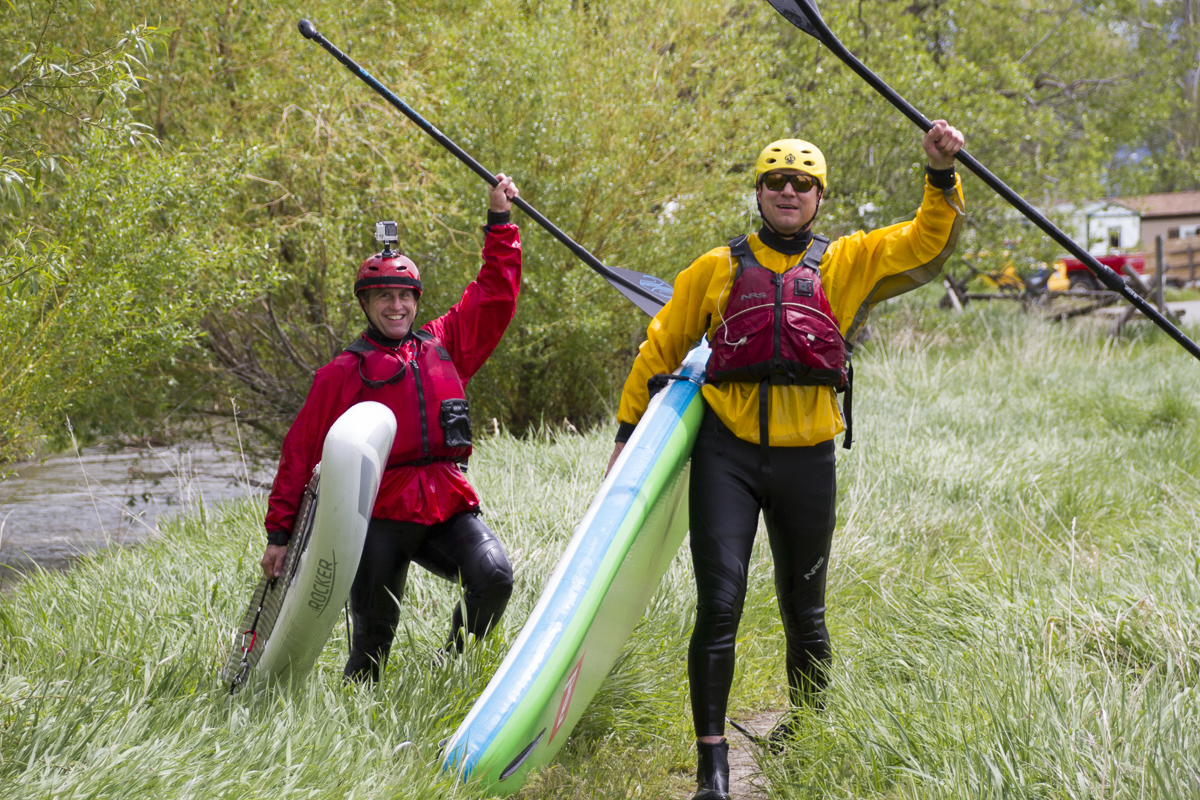 A memorable first run: Bridger Creek, May 2017
Another thing to ponder was equipment. We'd outgrown ours and it was time to upgrade. After much research I decided on the Quiver. Its unique shape—shorter length, greater width; blunt, upturned nose—offered increased stability and maneuverability as we ticked off more swollen streams: the East Gallatin, Bridger Creek, Rocky Creek.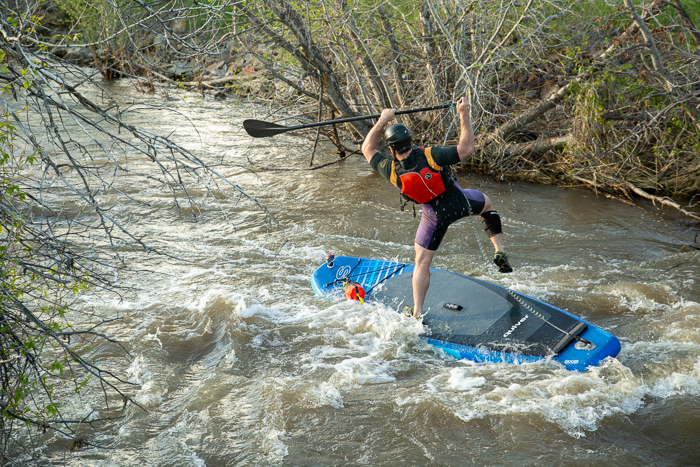 Short & wide, the Quiver is made for tumultuous water

Strainers abound in these tree-choked, serpentine waters, and this year saw extraordinarily high flows, forcing quick reactions to avoid calamity. The Quiver turns on a dime and its grippy deck allowed us to really dig in when needed. Our Rush paddles held up to the strain just fine. That's not to say we didn't have our share of foibles along the way.

Moving on to the upper Gallatin, we put the Quiver to the test in bigger, faster water. Side-currents slapped us about as we negotiated the roaring rapids. Once again, the Quiver performed, as we bent, dipped, leaned, and carved our way down the river. 
 

Next up is big water: the mighty Yellowstone, with its roiling whitewater and chest-high wave trains. The 4Banger rapid in particular has our names on it, as it kicked our asses last year and we want revenge. With any luck, the Quiver will help us get it. Stay tuned for a full report.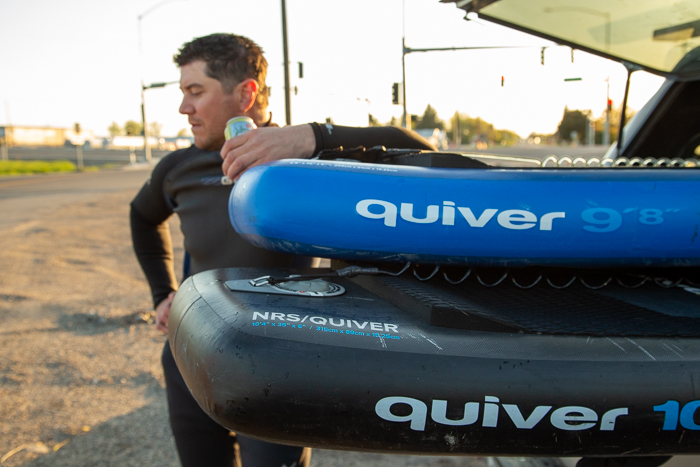 Post-run, pondering the wisdom of this activity