A last gasp for a storied tradition.  
Long a vast, untamed wilderness, Montana's north country was civilized in large part due to the Great Northern Railroad, which delivered settlers and supplies from more populous regions in the east. Integral to this effort were Montana's early loggers—rugged mountain men who secured the timbers needed for railroad ties. Alas, few people know the important role these old-school woodcutters played in making Montana what it is today.
Bozeman local Timothy Berr III aims to change all that. His grandfather worked for the railroad for three decades, felling trees along the Flathead River, until heavy machinery and other technology rendered his skills obsolete. "My grand-dad's dying wish was for me to keep his legacy alive," explains Berr. "He fell overboard during a fishing trip with me and my dad. Just before he disappeared beneath the rapids, he cried, 'Our way of life, preserve it!' To this day, Dad swears he said 'Throw me a life preserver!' But I know what I heard."
Although Berr had a mission, he didn't know where to start. Years passed; he drifted from one lumberjack festival to the next, seeking inspiration. Then, he says, "I was sipping an IPA at Map when I saw some people doing SUP yoga on the pond. It hit me like a wayward tree trunk." Finally, Berr knew what he had to do. 
"You see, my grand-dad was one of the country's first paddleboarders," Berr explains. "He'd fell trees with a crosscut saw, buck them into 12-foot sections, then ride them down the Flathead River to a sawmill on the lake. And he did it in leather boots and wool trousers. This modern-day paddleboarding is some real pussy shit."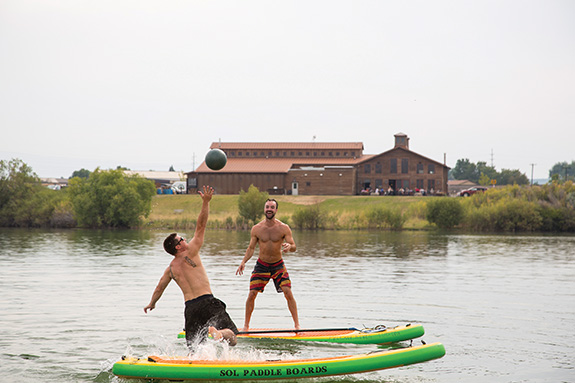 So Berr went right home, cut off his man-bun, and took his skinny jeans to Goodwill. Then he called his CrossFit pals with a proposition: help him restore ruggedness to today's soft, watered-down society—and in the process, honor his grandfather's heritage—all while promoting sound fitness practices. "Modern exercise programs are a substitute for the manual labor of yore," Berr says, "but real fitness needs to be based on real, historic human activity. It needs to be practical."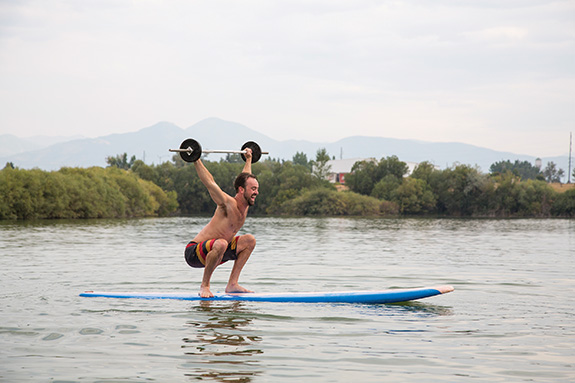 And so a new sport was born, right here in Bozeman: BoardFit. It's not without its struggles, says Berr. "Obviously, nobody's going to pay for this. Which is fine—it's like Fight Club, free to all. But we need to set up affiliates around the country, and I sold my Sprinter van to buy all this equipment. I've got to figure out a way to change the terms of my trust and draw some more cash."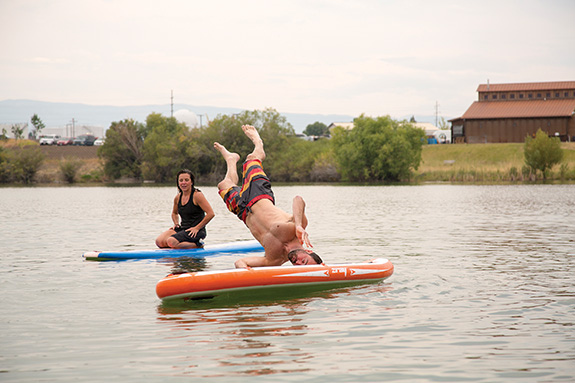 In the meantime, says Berr, "Don't wait for me. Start your own BoardFit club, wherever you are. Heck, do it in the swimming pool if you have to. Just think about Montana's fabled history—all those tough, hard-working loggers like my grandpa—and how you're doing your part to bring it back."