Sampling Bozeman's Breweries
Breweries and beer around the Bozone. 
If it's one thing Bozemanites know, it's beer, and Bozeman is home to three outstanding breweries. I put myself to the task of touring these breweries to explore what they had to offer. A self-described beer snob, I often find myself turning my nose up to beers more often than I rave about them. However, the Bozeman varieties have me begging for more.
406 Brewing Company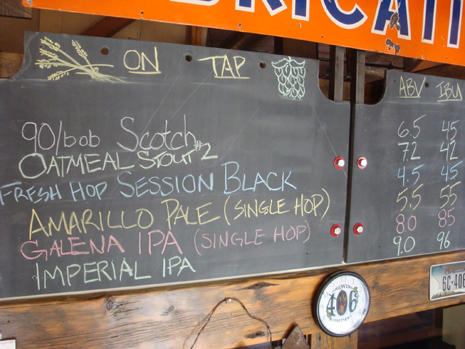 You can't go wrong at the 406 Brewing Company. Located off Oak Street, the 406 provides a variety of delectable brews from bitter IPAs to coffee-like scotches. The laid-back atmosphere allows you to kick back and relax as you sip on your pint. My friends and I lost track of time as we sat and chatted. Filling my three-beer limit was anything but difficult, and I deeply regretted the Montana tasting room laws as I reached the end—each beer had its own unique flavor and there were so many more to sample. I easily see myself frequenting this brewery to try their ever-changing menu. The 406 offers live music throughout the week, so be sure to check out their Facebook page for upcoming local artists.
Bozeman Brewing Company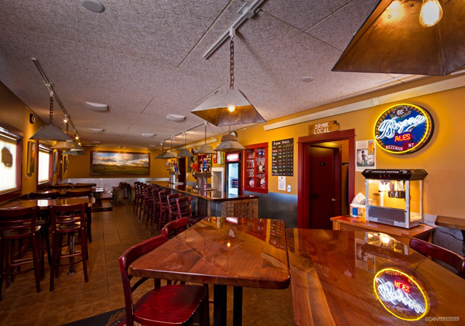 Probably one of the better-known brewing companies in town, Bozeman Brewing Company recently hit store shelves offering their Amber, Hopzone IPA, Hefeweizen, and Plum Street Porter in cans. They also provide 22 seasonal beers served only at select times at the brewery. Bozeman Brewing Company is an intimate setting with a smaller bar and only a few tables. It's easy to feel like you're part of a small community of beer-drinkers enjoying simple comforts of good beer and good company. Munch on popcorn while enjoying classic brews, or celebrate the season with an ever-changing selection. The Bozeman Brewing Company is a great place to chill with  few friends after a long day at work. Bozeman Brewing is open daily from 2-8pm (12-8pm on Fridays), and if you're looking to support your community while enjoying a brewski on a Sunday afternoon, 50 cents of every pint sold goes to a non-profit of the week.
Bridger Brewing Company
The Bridger Brewing Company is the only brewery in town that serves food along with beer. This place is family-friendly and also the largest brewery, capacity-wise. Located across the street from campus, the Bridger Brewing Company is the newest brewing company in town, but you wouldn't know it based on its popularity. Try a sampler platter of all the beers offered that afternoon—you can't go wrong, they're all outstanding options, with classics such as a variety of porters and IPAs as well as unique brews. I tried the Can't Get Enough of Your Love, Babe, an imperial dark ale with hints of dark chocolate and chili peppers. I can safely say that I have never had a beer with a more interesting and diverse flavor. Be brave and try something new. For the minors out there, they also provide a house-made root beer, and their homemade pizza is some of the best in town. Keep an eye on their website for events and live music, and maybe even a little dancing. From family night, to date night, Bridger Brewing has something for everyone.
As if we weren't already the luckiest people in the world to call Bozeman home, the brewing companies only add to what makes Bozeman such a wonderful place. Each has its own style, so no matter the mood, you can find something for you. I am hard-pressed to choose a "best" brewing company in Bozeman. Go on your own tour of the Bozeman breweries. You won't be disappointed.