Wind down with a good book.
From the fireplace to first chair, winter days are a glorious mosaic of outdoor intensity and cozy, indoor relaxation. We live for the outdoor part, but every great adventure has a story that inspired it. Here are a few of the latest books for all those times you need to curl up and re-charge.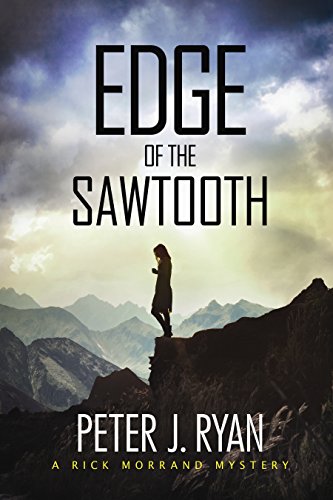 Edge of the Sawtooth: A Rick Morrand Mystery
Edge of the Sawtooth (Blackhawk Press, $16) by Peter J. Ryan is a quick, thrilling mystery; it's the book you start reading on a long flight and finish before the wheels touch down again. Yellowstone park ranger and recovering addict Chloe Morrand is found dead in the Montana backcountry; authorities assume suicide. But as a long list of suspects—and their entangled pasts—surfaces, it seems more likely that Chloe landed in one of their crosshairs. Ryan develops a roster of sketchy characters; some are far more despicable than others, making it difficult—but necessary—to question everyone. I was sucked in quicker than normal by this fast-paced mystery, coaxed to solve it before the donut-snarfing town sheriff. Without divulging the evolution of my predictions as the story progressed, I admit I was ready to slam the gavel against more than one character by the end.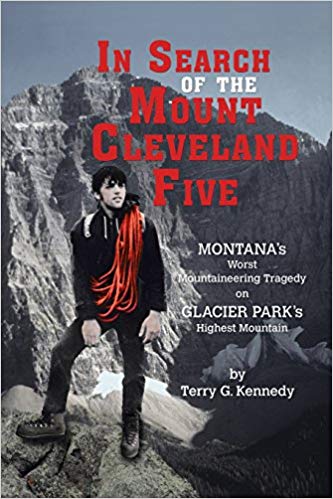 In Search of the Mount Cleveland Five
In 1970, five young mountain climbers went missing on Mount Cleveland in below-zero temperatures. In Search of the Mount Cleveland Five (Bridger Ridge Rewriters Guild, $24) tells their story. As a boy, author Terry Kennedy heard the news of the tragedy unfold over the radio in his kitchen; he had always looked up to them, and their feats inspired him to become a mountain climber himself. This book is the history of how Montana's most challenging mountains were conquered; it is the written memory of climbers who loved their sport so much that they flooded the Montana Tech football stadium, creating a 45-degree ice pitch for practice; it is the story of Montana's mountain climbers coming of age generation after generation, each striving to be like their predecessors. If you've ever wondered why on Earth anyone would do such a dangerous sport, In Search of the Mount Cleveland Five will help you understand. 
Clovis
Hanna lives in Montana's New West among an eclectic, confrontational demographic. Jack Clinton's Clovis (Harvard Square Editions, $23) tells her tale: a vegetarian archaeologist who clashes with local oil-field boys over more than artifact preservation. The oil fields are the West's chauvinistic underbelly, in which Hanna must be constantly vigilant to avoid abuse. Through her friendships, grudges, ass-kickings, trail running, and rock climbing, Clovis is a tale of an outsider in this new, oil-and-water Montana population. It gets dark and lonely. But it develops beautiful friendships between Hanna and her co-workers that are some of the most fascinating I've read.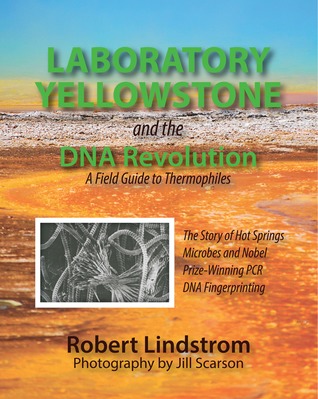 Laboratory Yellowstone and the DNA Revolution: A Field Guide to Thermophiles
I must admit: the title initially conjured unpleasant memories of freshman-year biology. My second thought, however, was how badass the author's job was: Robert Lindstrom, author of Laboratory Yellowstone (Johnson Creek Publishing, $25), was the National Park Service research coordinator. He once encountered a pair of grizzly bears while collecting samples among steaming mud vents and sulfurous fogs in the Park. He also contributed to brucellosis research with the Park's buffalo. Knowing this, I was willing to attempt to understand what a "thermophile" was, and wound up learning something. Millions of visitors flock to Yellowstone for its thermal features and wildlife without realizing that the thermal features themselves house an extremely diverse realm of wildlife: microorganisms. These microorganisms made the DNA-copying process possible, among other scientific breakthroughs; many consider them to be the most important species protected by the NPS. Full disclosure: parts of Laboratory Yellowstone read like a textbook. However, it only takes a nature-lover, not a Ph.D. candidate, to enjoy the read.