Women getting after it together. 
Time, kids, careers, motivation: these are just some of the things that make spending time outside difficult for many local women. Luckily for them, there's a club ready to offer encouragement.
The Mountain Belles promote a healthy, active, outdoor lifestyle. Members paddleboard, climb, hike, and kayak, and attend educational workshops, including fly fishing and wilderness first-aid. Yearly dues are $20 and activities are free or highly discounted. Local businesses sponsor the group, offering instruction, equipment, access to facilities, and services.
The organization began as a group of women focused on running, and it's since broadened to include additional outdoor activities. Sunni Tenhor serves as president of the group; she was drawn to Bozeman by the outdoors and now helps other women find their place in the outdoor community. "The great thing is, we organize it for them," says Tenhor. "There are a lot of activities we'll host that women have been meaning to do, but they never get around to it until we present it to them." She points out that members of the group range from native Montanans to women who recently moved to the area. Tenhor serves on a board with other women who volunteer their time to run the group.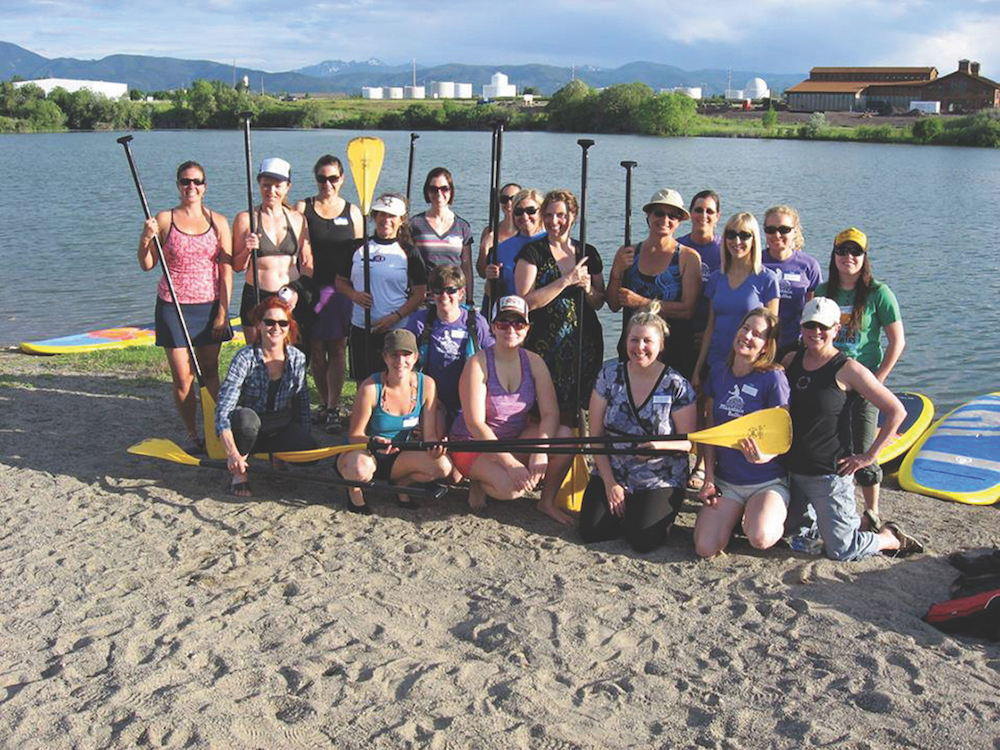 After leaving her outdoor friends and relocating to Bozeman, Michele Eckhardt looked to the Mountain Belles to find a new community. Eckhardt found that women of all fitness and experience levels were welcome, which she highlights as a distinguishing benefit: "With this group in particular, there's not really any competition during the activities. We'll wait and support you while you do what you're capable of."
Kelley Cousin echoes this experience and finds encouragement in the group's atmosphere. She also moved to Bozeman and looked to the Mountain Belles for a new group of active friends. Cousin stresses the connections cultivated by participating in group activities. "It is special to learn about other women's lives," she explains, "and share the bonding experience of doing an activity together."
There are about 150 active Belles, and each fall they host a potluck to brainstorm for the coming year. A health fair, featuring local healthcare professionals, is another popular annual event, highlighting the Mountain Belles' commitment to women's health in general.
---
All women 21 and up are welcome to join Mountain Belles; events can be found at mountainbelles.com.