The Bannack Ghost Walk.
Everybody loves a good ghost story, and Montana has plenty. Our state's rough-and-tumble frontier history—where folks often met a violent and untimely end—seems to fuel the fire where spooks and spirits are concerned. This Halloween season, treat the whole family to some wholesome scares in Montana's first territorial capital, now known as Bannack State Park.
Every year on the Friday and Saturday before All Hallows' Eve, Bannack staff and volunteers host an annual ghost walk, taking folks back in time to territorial Montana where life was hard and the only law was the gun. As the sun disappears in the west, spirits emerge from the shadows and tell tales of why their souls are still trapped in Bannack. Watch in the cold autumn air as the ghosts of Henry Plummer, Joe Pizanthus, Cyrus Skinner, Doctor Glick, and Nellie Paget return from the grave to give their version of history and bear witness to the harsh realities of frontier life.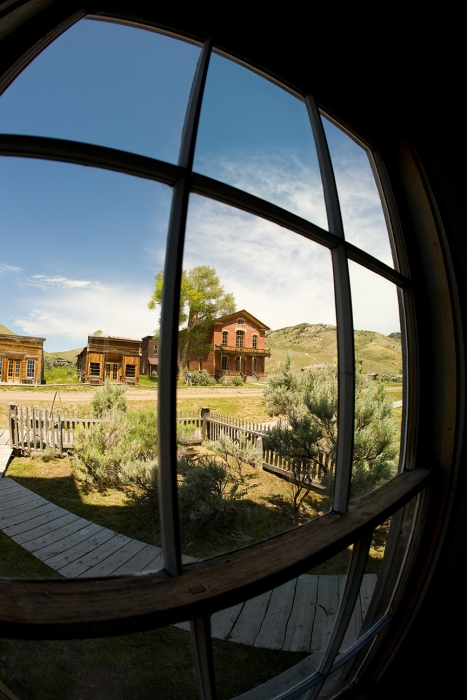 The Bannack Ghost Walk is a family-friendly event, sure to entertain and educate anyone interested in the spooks and legends of Montana's early history. There are two shows each night, at 7pm and 9pm. Bring a good flashlight and warm clothing. Because of the family-oriented nature of the walk, alcoholic beverages are not allowed past the gate.
Pets are not allowed at the shows. Families are encouraged to leave children under six with a sitter—while the stagecraft of the ghost walk isn't over the top, it could cause some unpleasant after-effects for those not mature enough to understand the topic. Bannack is 25 miles southwest of Dillon and not exactly brimming with accommodations. Two well-maintained campgrounds flank Grasshopper Creek and are a short walk from the main gate of the ghost town.
Admission to the Bannack Ghost Walk is $10 for adults and $5 for kids under 12. They accommodate 100 people per show and tickets go on sale September 22, usually selling out in early October. Campsites at the park are a bargain at $13 per site for residents. For tickets or more information, call 406-834-3413 or visit bannack.org.