O/B Hit List – Spring 2020
Get out. Explore. Take photos. Maybe win some stuff. Definitely have fun.
The O/B Hit List is back and once again, we're bringing you the best outdoor activities of the season. But wait, there's more—we also break it down weekly and give you the chance to win great prizes from our sponsors. Now, when you're shed hunting, paddling the Gallatin, or running a BRC Brew Run, you'll not only be rewarded with the sheer glory of engaging the outdoors, you'll also have the chance to score free outdoor gear, gift certificates to local businesses, and more.
Below is a list of our picks for some of spring's top outings. Now here's what you need to do: snap some photos of you, your friends, your dog, heck even your grandma, taking on these challenges. Post 'em to Instagram and/or Facebook with #OBHitList, and wait to win. It's that simple: at the end of the season, the best photos score the weekly prizes and inclusion in our next issue. 
What are you waiting for? Check out the list, break out the calendar, and get planning.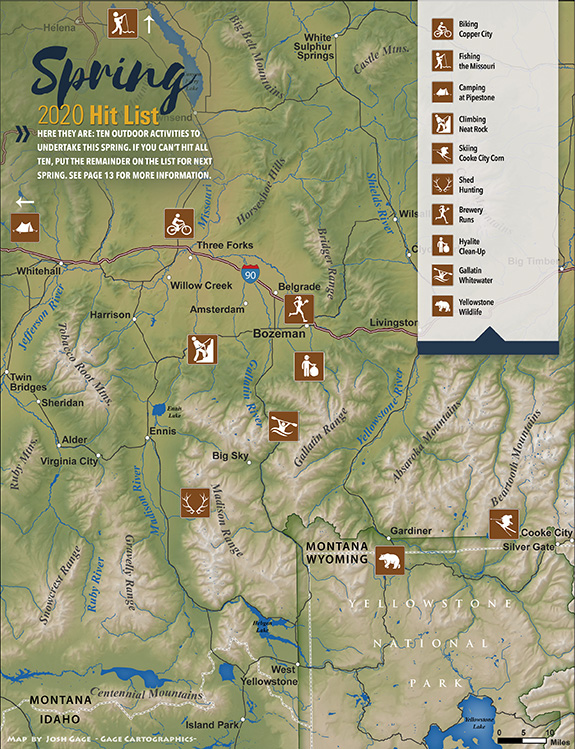 Skiing Cooke City Corn
Camping at Pipestone
Hyalite Clean-Up
Gallatin Whitewater
Yellowstone Wildlife