How to plan a hut trip. 
Just like an elk hunter plotting his autumn hunt in the sweltering heat of summer, skiers must plan their trips well before winter arrives—or that awesome hut weekend just isn't going to happen. Life has a way of getting in the way if left to chance, so make your plans and mark the calendar now to enjoy plenty of deep powder, bacon, and whiskey later.
Where: O/B has covered the local ski-access yurts, USFS cabins, and fire lookouts many times before—check out outsidebozeman.com for some great ideas. While you're searching, pull out a map and think about the hut's elevation, aspect, position relative to treeline, distance from actual skiing, and other factors that will affect the snow conditions, avalanche risks, and the effort it will take to ski.
When: The kind of ski experience you have largely depends on the time of year. Early season (December-January) will typically be dominated by cold, short days and thinner snowpack, but often yields the deepest, lightest powder. Late season (mid-March through May) is often defined by a deep, more stable snowpack, and longer, warmer days, but less opportunity for blower snow. Mid-season (February to mid-March) can go either way, any day. What kind of snow, weather, and travel conditions do you prefer? Regardless, book early—the best dates tend to be snatched up by October.
Why: This may sound silly, but be sure everyone is on the same page. Are you going to crush vertical from dawn until dusk, eat a fiber bar and go to bed sweaty; or are you planning a relaxing vacation with late breakfasts, afternoon siestas, and some mellow ski-touring between glasses of pinot? Different strokes for different folks.
Who: A common mistake is to fill the hut with people, no matter what. It usually ends up costing less per person this way, and there's a perception that more hands make for lighter work when it comes to chores and carrying food and supplies. But often, if you're scraping the bottom of the friend barrel, you end up with one or two companions who are poorly conditioned, weak skiers, or unable to contribute to safe decision-making—and this can have a huge effect on where and how you ski. Consider your partners carefully.
Access: Is it a 10-mile, 3,000-foot approach? Is a snowmobile required? Can you drive to it? When it comes to Montana backcountry skiing, sometimes getting there is half the battle. Make sure you know what it takes, and line up the appropriate resources ahead of time to get there safely, and in good enough shape to enjoy the trip.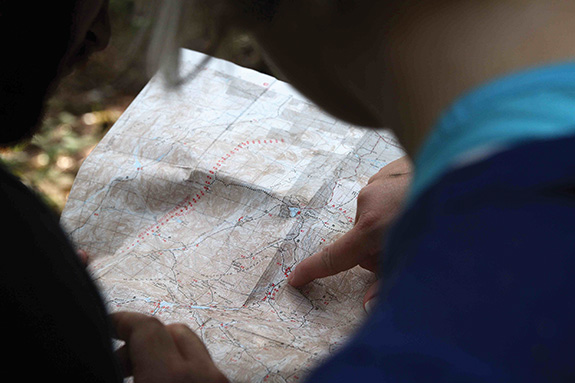 Guiding: Several local guiding operations offer guided and catered hut trips—in that case, you can disregard everything you just read and let the pros take care of planning, portering, breaking trail, and cooking. In Bozeman, Big Sky Backcountry Guides operates Bell Lake Yurt in the Tobacco Root Mountains (bigskybackcountry.com). Beartooth Powder Guides operates the Zimmer Yurt and Woody Creek Cabin out of Cooke City (beartoothpowder.com), and Hellroaring Powder Guides out of Idaho Falls operates a quonset hut in the Centennials (skihellroaring.com).
Fitness: This one should go without saying, but don't expect to crush your hut trip off the couch. Spend the fall and early winter preparing your body for long days in the skintrack, followed by lengthy descents in variable snow conditions. You don't want to do all this planning only to be laid up in the yurt, completely wiped out after the first day.
---
Drew Pogge guides skiers all winter long out of the Bell Lake Yurt and in Yellowstone National Park.