Spring boating below the beaten path.
The secret's out: Montana isn't only a great place to ski—the spring, summer, and fall seasons are just as savory. In a kayaker's mind, there's nothing more satisfying than the dank, saturated nature of a spring just kicking off. This soggy season doesn't do much for the average recreationist, but to paddlers, wet ground indicates snowmelt being thrust from the mountains, percolating through the earth, and resurrecting its creek bed veins. 
Kayaking has no lift lines or expensive day passes—just a steep learning curve and a constant battle with fear. Montana isn't known for perfect waterfalls or big, clean rapids like some of our neighboring states, but for those willing to hurl the 50-pound hunks of plastic over their shoulders and walk into the mountains, options are endless.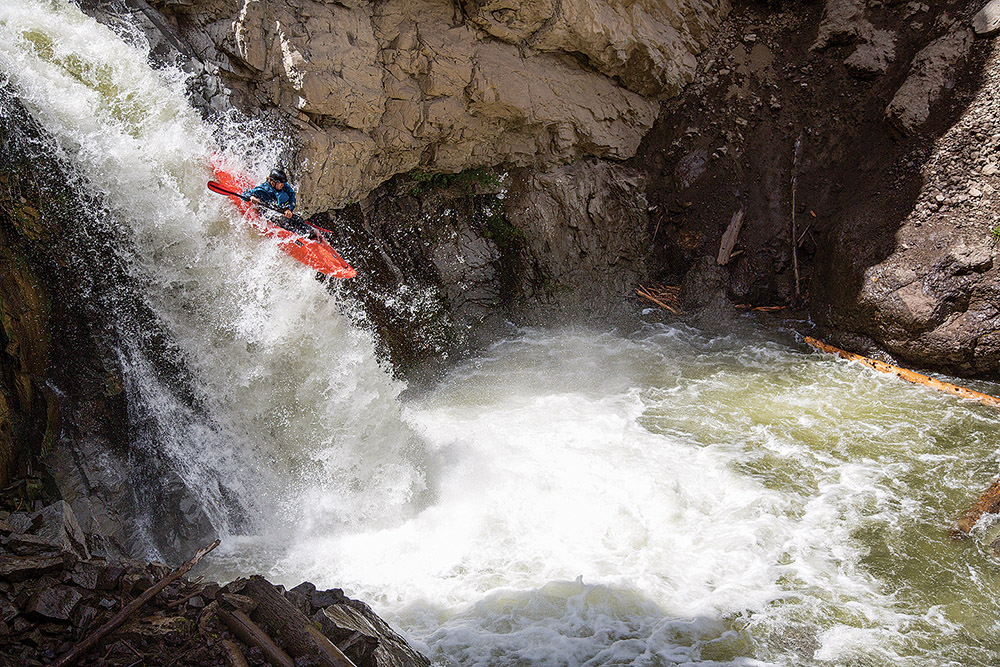 Two days to clear, ten seconds to run
When the faucet turns on, boaters will find roadside big water, secret play waves, hike-in micro creeks, and even a waterfall or two. As spring progresses, the muddy waters clear, and we venture to higher elevations, seeking deeper, more committing gorges.
But even a niche sport like kayaking is seeing modern changes. Record numbers of people are venturing into the backcountry. There are more cars parked at obscure trailheads, more backpackers deep in the wilderness, more Instagrammers seeking scenic backdrops, and more out-of-state kayakers sampling the local boating.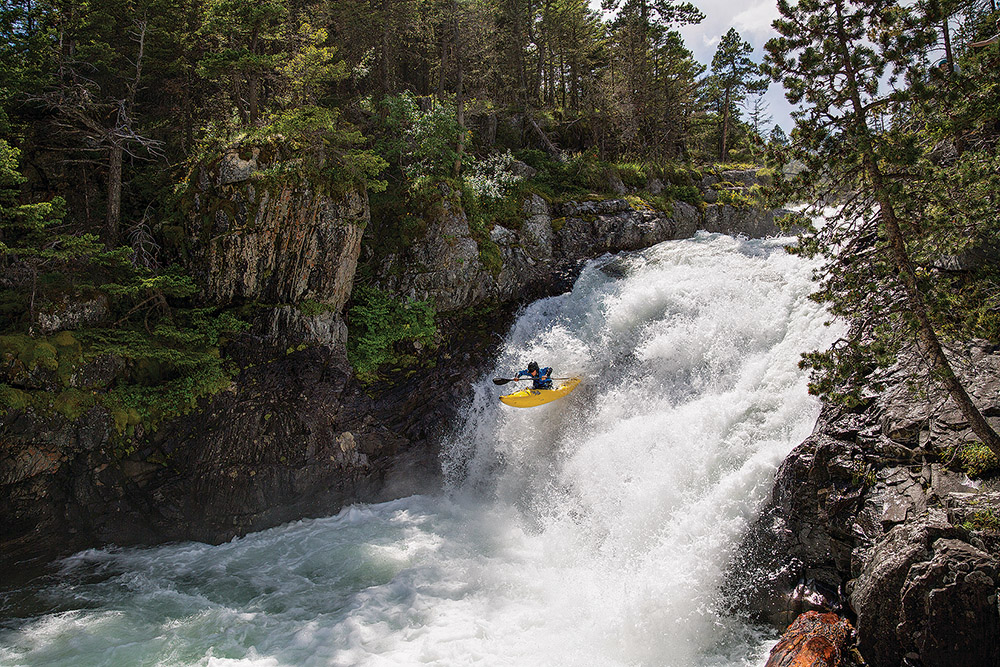 Connor Fitzgerald gets the lion's share
Let's face it, the recent backcountry crowd factor can be downright disheartening, but Montana will always offer an escape for those willing to venture far enough off the beaten path—or deep enough below it.
But just in case, we're going to keep these spots secret. Those that have been venturing will know, and those that haven't will be left wondering.