Suffering through summer.
A few years ago, I rolled out of my car at 2:30am to tackle the Grand Teton in one day. After a successful jaunt up the Owen-Spalding route, I drove into Jackson to enjoy a few beers with some friends and revel in my accomplishment. My newly-minted mountain ego was slashed, however, when one of them told me about the Grand Picnic. 
A picnic, in Jackson's outdoor parlance, is a self-supported, multi-sport sufferfest that involves biking, swimming, hiking, and probably crying. It's similar to a triathlon, but intended for people who enjoy pushing their limits in beautiful settings. The Grand Picnic goes like this: bike from Jackson to Jenny Lake (21 miles), swim across the lake (1.3 miles), summit the Grand Teton (10 miles, over 7,000 ft of elevation gain)—then turn around and climb back down, swim back across, and bike back to town. This route chews up and spits out some of the most hardened mountain athletes in the Rockies, and it makes a standard triathlon seem like a 5k color run. Which explains my aforementioned ego-slashing.
Still, the idea fascinated me, and I felt inspired to one day attempt the Grand Picnic myself. In preparation, I've been pondering the picnic opportunities in my own backyard. I reached out to David Gonzales, mastermind of the Grand Picnic, and he described a well-established picnic route in Bozeman: the "Hyalicknic." This one starts in Bozeman with a bike ride to Hyalite Reservoir (20 miles). It continues with a chilly swim across the reservoir (1 mile), and a hike up Blackmore (5 miles) or Hyalite Peak (7 miles). Reverse the path for another swim and a ride back into town.  
Although it's a great training run for the Grand Picnic, I'm not quite ready for that kind of mileage—especially the swim. So I've decided to pull together some easier options, for myself and other aspiring picnickers. Check out these routes, or create a multisport sufferfest of your own this summer. Just remember to bring some friends along for the fun, and be sure to stop for a picnic and enjoy the views.
Bozeman Mini-Picnic
This close-to-home route makes a great intro to picnicking. You'll have all the comfort of familiar terrain, plus you finish by a brewery. Enough said.
Park at Glen Lake Rotary Park (aka, the East Gallatin Rec Area). Swim the perimeter of Glen Lake (.6 miles). Hop on your bike and pedal to the M parking lot (3.5 miles). Hike or run to Mount Baldy (4 miles). Touch the iron at the summit and reverse it! Finish back at Glen Lake with a swim around the pond, and stretch your legs on the Map Brewing patio while enjoying the taste of sweet success (or a Strange Cattle IPA). 
1.2 miles swimming (adjust as needed)
7 miles biking 
8 miles hiking (4,300 ft. elevation gain)
16.2 miles total
Considerations: Don't get hit by the kayakers or sunk by the hordes of children while swimming at Glen Lake. Don't try to finish an entire plate of nachos on your own afterwards.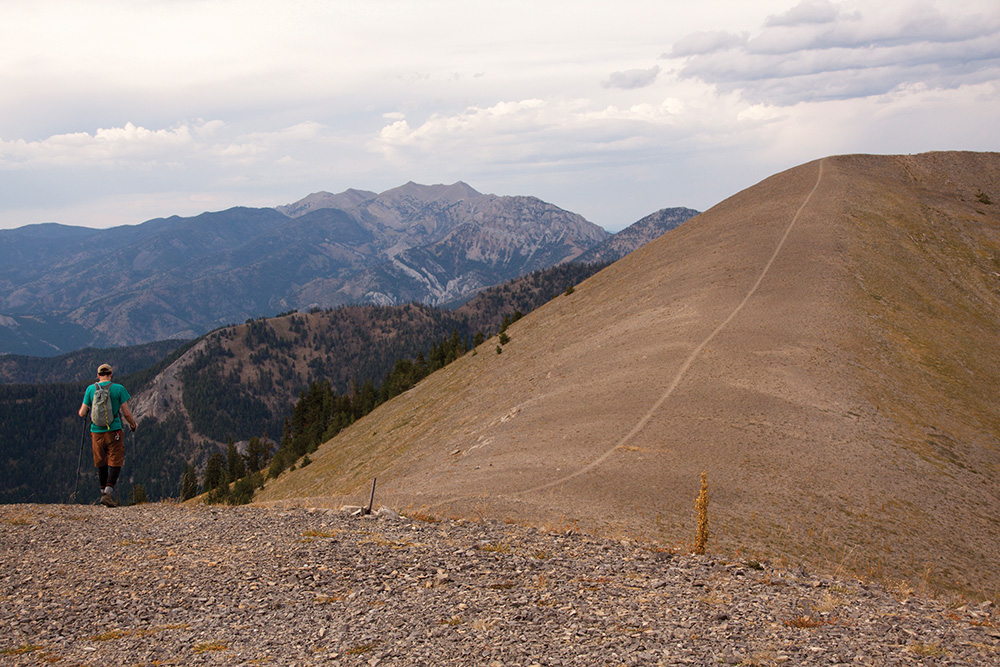 Sac Lunch
Load up your mountain bike and park at the Battle Ridge Campground. From there, ride across the road and follow Fairy Creek Trail #500 to Fairy Lake (7 miles). Swim across the lake (.25 miles), then follow the trail to the summit of Sacajawea Peak (2.25 miles). Reverse!
14 miles biking (2,156 ft. elevation gain)
.5 miles swimming
4.5 miles hiking (2,000 ft. elevation gain)
19 miles total 
Considerations: Don't forget your wetsuit for this lake, the water's chilly! Be prepared for windy conditions on the ridge, and bring layers. With the swimming leg in the middle, you'll need a dry bag and rope to trail your hiking gear behind you.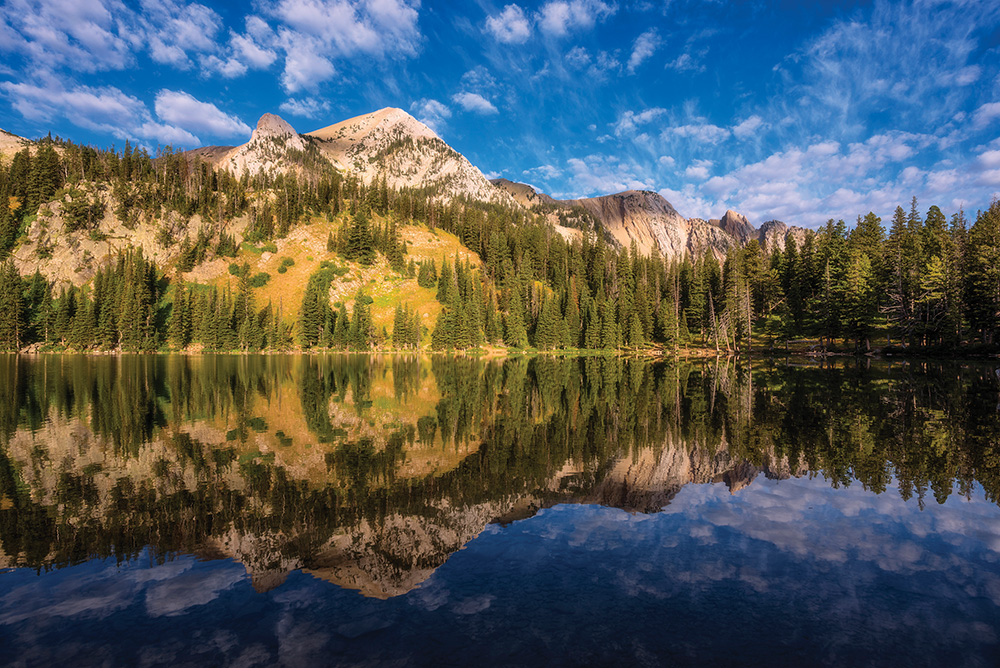 Emigrant Peaknic
Spend a weekend in Paradise, and begin your picnic by camping at Dailey Lake. In the morning, leave your bike at camp on the north side of the lake, then drive around to the south end. Swim back to the campground (.5 miles), then pick up your bike and ride to the Gold Prize Creek Trailhead (4 miles). From there, begin your ascent of Emigrant Peak (3 miles). Enjoy stunning views on top, then reverse course, finishing the day back at your car, where a cold beer awaits in the cooler.  
1 mile swimming
8 miles biking 
6 miles hiking (4,687 ft. elevation gain)
15 miles total
Considerations: You'll need a mountain or cross bike for this one, as the ride is dirt and gravel. Bring bear spray for the hike. Emigrant Peak can act as a massive lightning rod in electrical storms, so monitor the weather, get an early start, and bail if conditions deteriorate. Watch out for boaters and be respectful of anglers on the lake. To shorten (or lengthen) your swim, do an out-and-back from the campground.