Mountain biking the northern Bridgers.
The short, steep climb at the beginning of the Shafthouse Trail is easily forgotten once you take in the incredible views of the northern Bridgers and spectacular expanse of the Shields Valley. Following the ascent is a 2,000-foot, 4.5-mile descent on lightly used singletrack that will leave you wanting to ride this classic again and again. 
Vitals
Note: Shuttling this ride is highly recommended. Take Hwy. 86 toward Fairy Lake Rd. on the northeast side of the Bridger Range. Fairy Lake Road is approximately 23 miles from downtown Bozeman. To set up the shuttle, drive 4.7 miles beyond Fairy Lake Rd. to Seitz Rd. and take a left down this well-graded gravel road. Drive 2.5 miles to the parking lot. You'll see singletrack emerging from the south near the fence line. This is the Shafthouse Trail #540.
Leave your shuttle car here and drive back the way you came, turning right onto Fairy Lake Rd. Drive about 5.5 miles up the washboarded, rocky road until you reach an open meadow with a small parking area on your left. The trailhead is marked by a sign on your right just beyond the parking area. The singletrack climbs about 1,000 feet, reaching the ridgeline in little less than a mile. Follow the ridge north until the trail begins to descend. Stop here for a quick picture, water, and to armor up—it will give you a great perspective of what lies ahead. You should be able to make out your shuttle vehicle 4.5 miles away and 2,000 feet down.
The singletrack winds through rock gardens, steep switchbacks, and forests reminiscent of the West Coast before finally making its way through open meadows where it's easy to lose track of how fast you're riding. The trail can be loose and dusty in late summer, and the lower part of the trail was rerouted this summer to prevent erosion—use caution. After a couple small climbs, an access gate (close it behind you), and a small boardwalk, you'll come to a fenceline leading to the trailhead. Be warned: it's easy to talk yourself into riding this one again.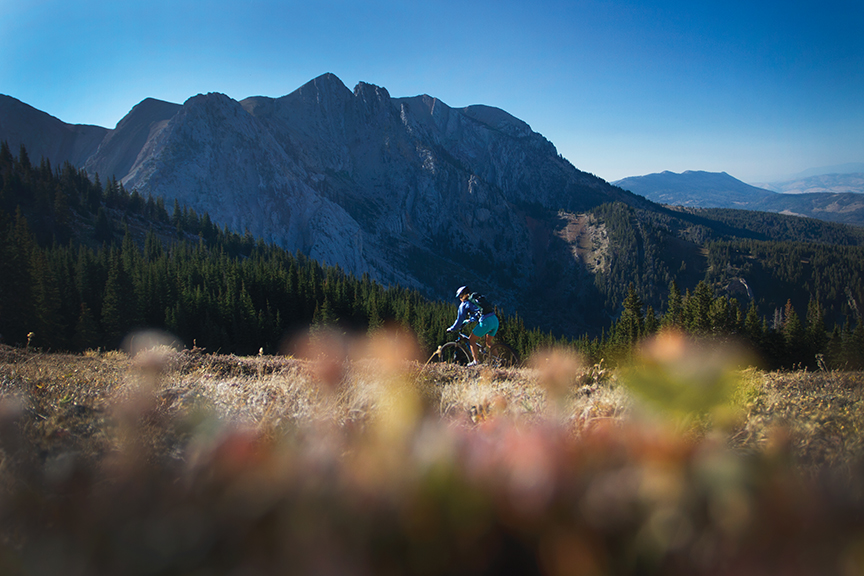 Things to Consider
Fairy Lake is a popular multi-use area—be mindful of others and watch out for cows. Elbow and shin guards are a good idea as the top section of the downhill is rocky and technical. This ride can also be done as a loop and cars can be parked anywhere along Bridger Canyon Road.
---
Former Bozemanite Ben Donatelle is the cofounder of Gallatin Wilderness and Recreation Partnership (WRP), a diverse group of recreationists working together to address the growing need for permanent protection of the Gallatin Range Wilderness Study Area.