Ski Tour: Goose Creek Meadow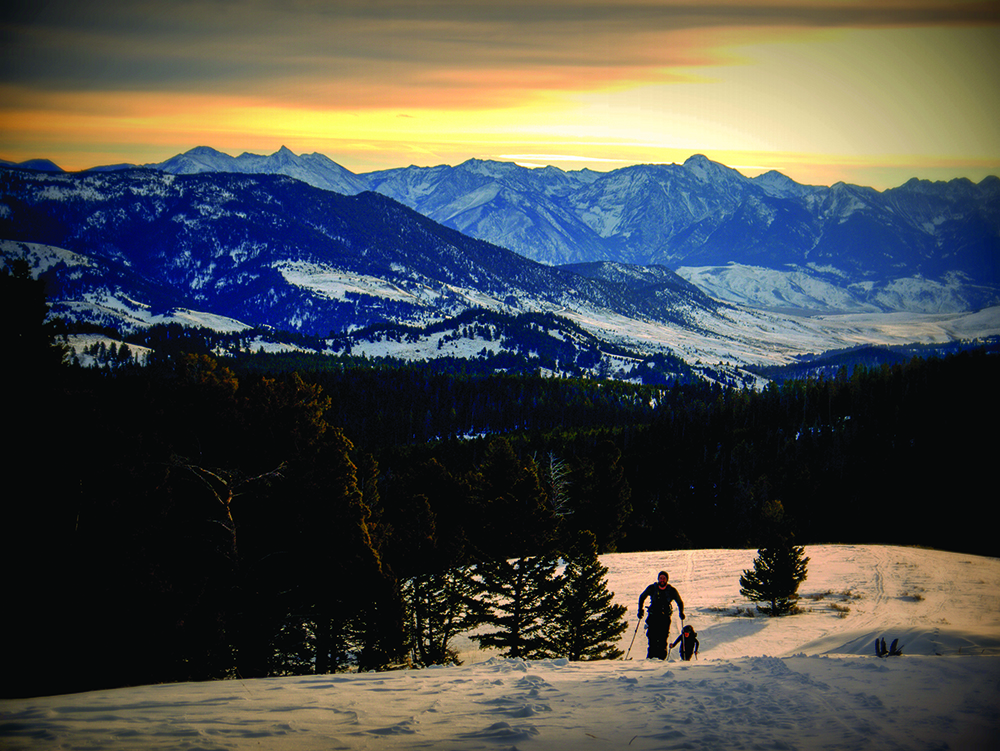 Approach Distance: 1.5 miles
Approach Gain: 1,300 feet
Skiable Vertical: 600 feet
Duration: 2 hours
Distance from Bozeman: 25 minutes
Avalanche Hazard*: Low
Traffic: Moderate
Overview
This close-to-home classic is a great spot to get out into some low-hazard terrain, while scoring some sweet turns and epic views of the Western Beartooths across Paradise Valley. Goose Creek Meadow makes a great pre- or post-work tour, given its proximity to town and short approach. It's also a good spot to hit after a big snow, when steeper terrain poses an avalanche risk. The meadow is easy to lap if you're looking for more turns, or more burn in the legs and lungs.
Directions
Head east on I-90 and peel off at Trail Creek Road. Follow this for three miles and hang a right onto Goose Creek Road (mind your odometer as the turnoff is not well marked). After two miles, park in a pullout on the left before the gate.
Approach
This tour is popular enough that there should be an established skintrack for you to follow—skin up the road past the gate and break off left after a quarter mile. Proceed upwards, which takes a more direct route, crossing the road twice as it switchbacks. Continue up through the timber (A) until you reach the bottom of the meadow, then skin up its northern flank. Gaia track here.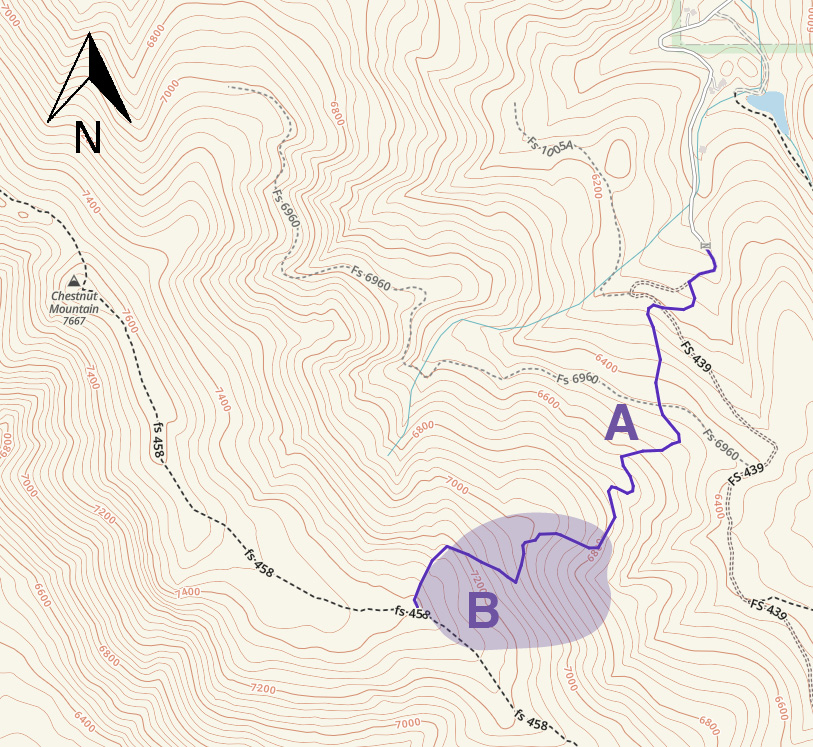 Descent
The Goose Creek Meadow is fully east-facing, so it fills in nicely with snow blowing off from the west slope of Chestnut Mountain. Pick your line down this wide swath of mellow terrain (B)—there should be plenty of room for fresh tracks, even if it hasn't snowed in a few days.
*Avalanche hazard refers to terrain risk only. Always travel with rescue gear, evaluate conditions carefully, and check the forecast before heading out.