Out-of-town fall trips.
For most Montana residents, Labor Day to Thanksgiving is truly the best time of the year. With the bulk of the tourists gone, and the general hubbub of summer fading into another memory, we're once again free to enjoy this amazing place we call home, minus the distractions often provided by peak-season visitors. It's at this time that I like to hop in the car and head out for a fall road-trip. Here are a few of my favorite off-season jaunts.
Ghost Towns
Virginia City and Nevada City are two of my all-time, hands-down favorite spots to tool around on a quiet and leisurely autumn day. Sure, during the height of the summer, these places can give off the veneer of a tourist trap; but once the days get shorter and the cottonwoods begin to wax golden, wandering the streets of an actual frontier town is an experience like no other. You'll get a feel for the sheer grit and determination—not to mention the outright violence—that defined the lives of Montana's early settlers. For more information on what's happening this fall, visit virginiacity.com.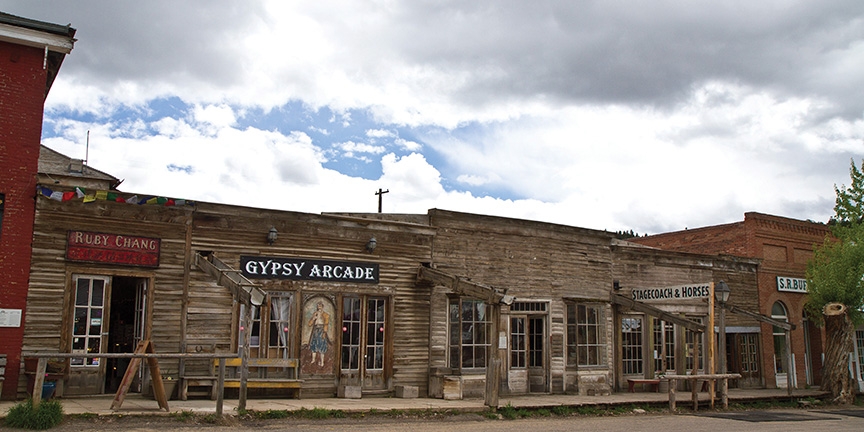 Perhaps the lore of the Old West piques your curiosity, and an experience of a similar, but spookier variety interests you. If this is indeed the case, an overnight camping trip in late October to Bannack State Park is highly recommended. Bannack has two quality campgrounds just down the road from the historic ghost town. Reserve a spot for an RV, or show up early for tent camping. Grill a couple of brats over the fire, and as the sun begins to set, grab a warm jacket and your trusty MagLight and head up the road for a "Ghost Walk"—these after-dark tours are highly entertaining, educational, and have enough spook factor to keep things interesting. I've been, and would jump at the chance to go back. The overall cost is less than dinner out, and the memories made are sure to last a lifetime. For more information on Bannack State Park, camping options, and the Ghost Walk, visit bannack.org.
WMAs
Sometimes, the ideal tonic to the crowded, circus-like atmosphere of nearby national parks is a visit to one of Montana's Wildlife Management Areas. Unlike national parks, WMAs are open to hunting, and they also happen to feature some of the most stunning wildlife habitat in the state. Two of my personal favorites are the Marias River WMA and Freezout Lake WMA. Both of these are in Montana's Northern Plains region, and both are fantastic places to not only visit, but also to hunt a wide variety of big-game and waterfowl species. For more information on these and many other WMAs in Montana, visit fwp.mt.gov.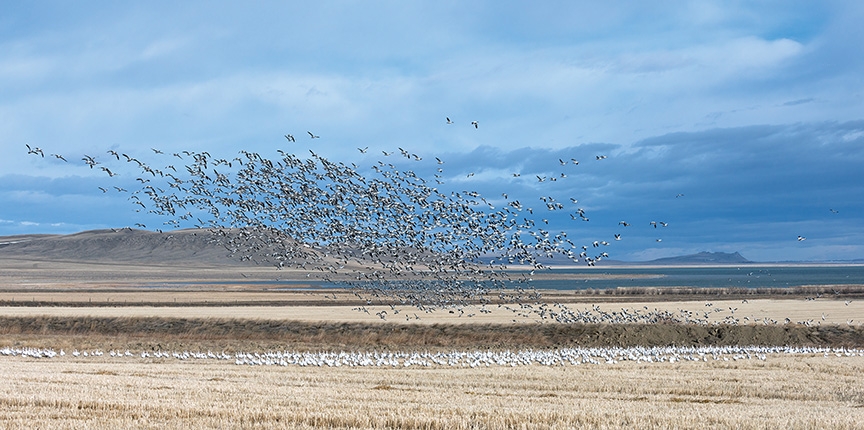 APR
The American Prairie Reserve is a large swath of northern Montana prairie that appears much the same today as it did during the time of Lewis and Clark. If one happens to be a fan of the recent movie "The Revenant," this area is where much of the supposed misadventures of the main character Hugh Glass occurred. The APR not only encompasses big chunks of the Charles M. Russell National Wildlife Refuge, but it also houses the upper Missouri Breaks area and several other pieces of land that represent an image of what wild-and-scenic Montana is supposed to look like. Many of the areas of the APR are open to hunting, depending on one's luck drawing tags. Several non-conventional species of fish can also be found in the scenic Missouri River, which flows through this amazing area. If you're interested in more information on the APR, visit americanprairie.org. 

This autumn, get out, take a drive, and visit at least one of these special places. They tend to fly slightly under the radar, but for the true adventure-seeker, they are well worth seeking out.