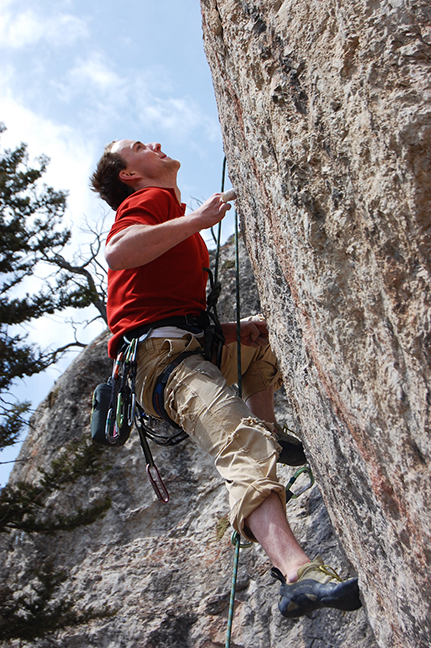 The Bozeman Pass climbing area, known as "the Pass," is located off I-90, between the Bear Canyon and Trail Creek exits. This area has sport routes for the beginner and advanced routes for those pushing the limits (5.6 to 5.13b). The Pass is the home of the Training Wall, representing some of the toughest routes in the area.
Directions: From downtown Bozeman, take I-90 five miles east to Exit 316 (Trail Creek). Drive to the north side of the interstate and turn west into a little cluster of homes, alongside Yellowstone Processing. Park in the rustic parking area near the old cattle dock. From there, it's about a half-mile walk, continuing west along the interstate, to the cliffs. This access is an easement across private land; be respectful of the trail and designated parking.
Across the interstate and up the mountainside is another popular climbing area in the Bozeman Pass: Frog Rock. For detailed route information on this area, click here.