Observing fall, year after year.
The only way to make sense out of change is to plunge into it, move with it, and join the dance. —Alan Watts
Autumn, our season of change, is upon us again. The days of amber, and the waning November sun, lie ahead with tokens of transition in everything from landscape to livelihood. We'll see them as leaves and light, and subtle rushes of time. They'll press us to get out and make the most of it, to seek and discover while the having is still so bountiful.
These periods—these shifts in nature—offer wholesome reminders of our cyclical existence. They show us how we connect to one another, how we connect to the Gallatin Valley, how we connect to the larger ecosystem. They provide clarity and affirmation, and troubled feelings in the absence of both. Fall in Montana makes these things obvious, because change is everywhere we look.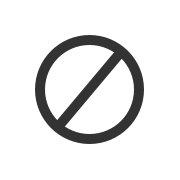 It happens with the first cold wind, catching us unexpecting in shorts and t-shirts. The breezes we feel in summer are welcomed—cool air blows freely over us and through our hair. In fall, they stiffen, and out come the flannels, beanies, and puffy jackets. Then it frosts, putting an end to harvest season. Soon, trailheads receive a breath of vacancy as sleet and snow drive consideration into the complacent, albeit sane, of us. Turning foliage sets hillsides ablaze in brilliant colors for a mere few weeks, a month if we're lucky. Then, leaves drop and the sky goes gray. Hunting season ends, and even if winter hasn't fully arrived yet, fall is over.
It happens quickly, just like the changes in and around Bozeman. Changes that impact all of us, no matter how far down the influential Richter scale they vibrate. They dictate when and how we recreate; they allow or deny urban sprawl to gobble up rural areas; they manage the wildlife threatened by wealth and development. The good news is that we have a collective say in how these changes take shape, so long as we're able to bind together, have conversations instead of arguments, and find a way toward common ground.
This issue, we explore a raptor migration of 3,000 miles, contemplate causes of western trout declines, and consider what "success" means when hunting. We question heritage, reckon with our values, and talk preservation with Conrad Anker. There's change in all of it, from the dirtbags of yore to the policies of tomorrow.
That stiff wind is brewing, so pay attention when it arrives. Take a look at all of Bozeman, the best and the worst parts of it. Take a look at your neighbor, your outdoor opportunities, and at the cottonwoods on Willson. Take a look, because autumn is here, and the next time it arrives, Bozeman will have changed again.