Film Review: The Mountain Lion and Me
A local filmmaker finds wildness in his own back yard. 
Everyone loves a homegrown hero, and Casey Anderson—MSU graduate, naturalist, TV host, and renowned animal trainer—is definitely one of our own. Anderson owns Montana Grizzly Encounter, the bear sanctuary in the Bozeman Pass with the enormous "SEE BEARS NOW" sign. He has a pet grizzly named Brutus, who makes occasional appearances at events around Bozeman. Anderson even has his own show on the National Geographic Channel. Needless to say, he's a bit of a legend around southwest Montana.
Anderson is also a filmmaker, and though he's made nature documentaries all around the world, his latest production was filmed right here in southwest Montana. The Mountain Lion and Me provides an intimate look into the world of an elusive, top-tier predator living in the mountains above Anderson's home in Paradise Valley.
It's a story of serendipity, enchantment, and determination. Late at night, upon returning from a trip to Yellowstone Park, Anderson finds a set of fresh lion tracks in his back yard. He decides to uncover the story of this fortuitous find, only to discover much more than expected—his visitor is a female with three kittens. Their appearance, the way they live, the mother's devotion to her young—the more Anderson finds, the more he's drawn in, and eventually the pursuit becomes an obsession.
Using military-grade tracking gear, he follows the feline family over the course of several months, filming them from afar and occasionally up close—for which the viewer will have a special appreciation, as mountain-lion encounters in the wild are an extremely rare and exciting experience.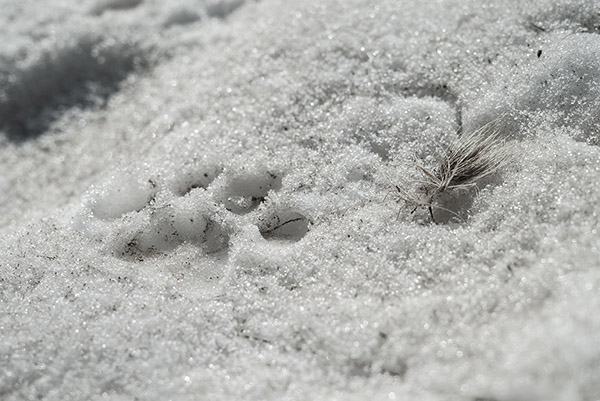 As if all that weren't enthralling enough, the entire film is shot in the picturesque Paradise Valley—sweeping views of snow-covered mountains, vast blue skies, and wild cats stalking up and down sheer rocky hillsides engender a profound respect for everyone and everything involved: Anderson, the lions, and the wild beauty of Montana.
---
The Mountain Lion and Me premieres March 14 on the Smithsonian Channel. To find a local show time, visit smithsonianchannel.com/shows.