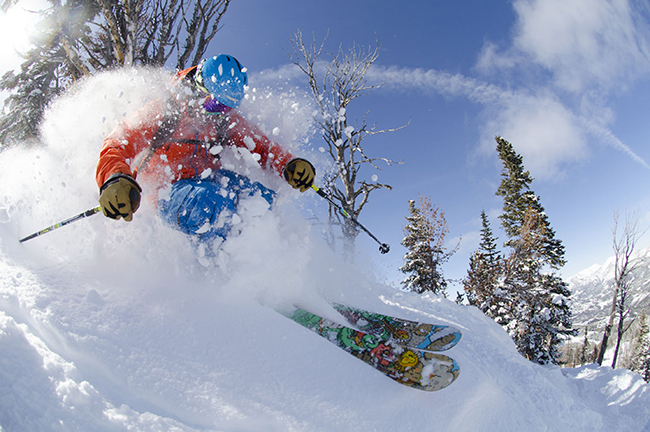 UPDATE: The 2013 O/B Photo Contest awards party took place at Sola Cafe on Thursday, December 5th. Foam-core mounts of all winners are on display at Sola through January. Winners can pick up their prints at the O/B office during the first two weeks of February.
--
With $2,500 in prizes on the line, a highly competitive playing field, and a few titles to defend, some 200 Bozeman-area photographers gave it their best shot—and the results were impressive indeed. The Outside Bozeman Photo Contest, now in its sixth year, once again brought in sharpshooters of all ages, and showed off the best outdoor lifestyle, action, nature, and landscape images of southwest Montana.
Judging over 1,500 photos wasn't easy, but eventually we pared down the impressive array to 36 finalists and three division champs. Andy Austin is the overall amateur winner, snagging gold with a sweet nighttime shot of Palisade Falls. Bob Allen took top honors in the professional division; his image of a perfect powder day got the judges all giddy for the coming ski season. And John Center edged out the other juniors to claim top shot, with a wildflower-flecked photo of the Hyalite Creek Drainage. This talented triumvirate will duke it out for the top three prizes: $500 in cash, a $500 gift card to Bozeman Camera, and a $500 helicopter photo tour with Rocky Mountain Rotors. Gift cards and gear galore await the rest of the finalists, courtesy of our generous sponsors (see below).
As usual, all the winning photos will be on display at Sola Cafe in December and January. Award party location and details TBD; keep an eye on outsidebozeman.com for updates. Now, settle in and soak up some incredible images of the place we're lucky enough to call home.
See the results from the 2013 O/B Photo Contest here.
See a gallery of images from the 2013 Photo Contest Party at Sola Cafe here.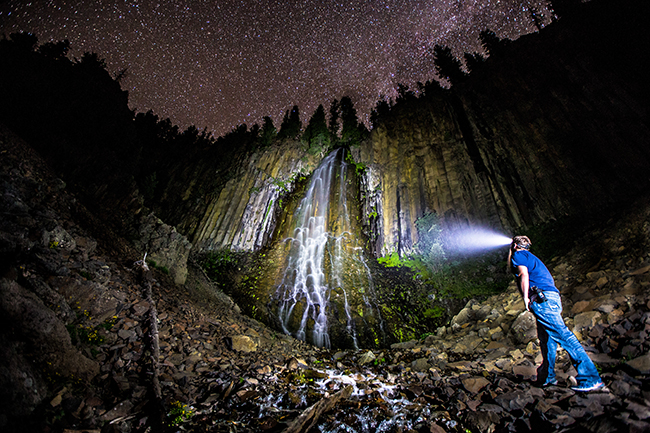 Divisions:
Amateur, Professional, Junior (18 and under)
Categories:
Lifestyle, Action, Nature/Wildlife, Landscape/Scenery
Contest Terms:
Submit your photo(s) below, along with a caption/description and all necessary contact information. 
All photos must be submitted by the photographer. Do not submit images that do not belong to you or were not taken by you. 
Please submit high-resolution jpeg images only. Images should be at least 3mb and no more then 12mb. If you are having trouble submitting through the website, send your submissions to photos@outsidebozeman with all necessary contact information as well as image description/location. Watermarked images will not be accepted. 
We do not accept images that have been digitally altered or manipulated. Certain adjustments are allowed and encouraged but all images must accurately represent the original scene. Adding/removing objects from the photo or using digital processes such as HDR are not acceptable adjustments. If you have any questions about what is allowed, please contact us at [email protected].
Outside Bozeman Magazine reserves a one-time right to use any 

submitted images in Outside Media Group publications and unlimited 

rights in Outside Bozeman Photo Contest promotions with a proper 

photo credit. If you have any questions about this policy or have concerns with the usage, please contact us at [email protected].

Deadline for all submissions is August 2. All pictures must be taken in southwest Montana. 
Questions? Email [email protected].
Sponsored by:

Level 1:
Level 2: 
Level 3: 
* This submission form will let you know if your submission has been received. If you do not see that message after submitting, your entry did not go through. If you are having trouble submitting, email your images and information to [email protected]. Thanks!