A river to wade.
It's not that the Gallatin River is overlooked—it's just that for Bozemanites, there is such a wide-ranging and tantalizing assortment of water to taste and experience on the flight of rivers throughout southwest Montana. This local freestone stream often gets passed by while we motor along, driftboat in tow, toward larger, more float-friendly locales. But considering that this girl-next-door features approximately 120 miles of trout habitat from its emergence at Gallatin Lake to its confluence with the Missouri at Three Forks, it is arguable that a fisherman could tie the knot and spend his entire lifetime in blissful monogamy while attempting to figure out its many nuances.
Access
The Gallatin is open all year and the river is inspiringly accessible. On the upper-most section of the Gallatin, you need a Yellowstone Park fishing permit to access around 25 miles of river by means of hiking and wading. Outside the Park, the river parallels Highway 191 up to and past Big Sky until it enters the Gallatin Valley. Thanks to the ever-increasing number of well-developed pullouts throughout this canyon corridor, fishing along this stretch requires little more than pulling off the highway and stepping down to the river.
Below the canyon, there are several points of access. The majority of the land surrounding the river here is private, and you will need to exercise a bit more imagination and creativity if you wish to reach less-pressured water. Try public bridges and the handful of FWP-established access points and either bring your day pack or employ a small watercraft to get away from other anglers.
Flows
The Gallatin is a freestone river and not dam-controlled; therefore you can expect what nature provides: fairly wadeable and consistent flows from mid-summer through mid-spring (300-400 cfs), followed by a heavy late-spring runoff (peaking around 4,000-8,000 cfs), the severity and duration of which is entirely dependent upon that year's snowpack and spring weather patterns. Upstream, the West Cameron Bridge Road diversion dam significantly alters flows below it, starting around mid-summer. By late summer, a barely-fishable trickle of water will be left flowing in the stretch of river between West Cameron Bridge Road and Gallatin Forks.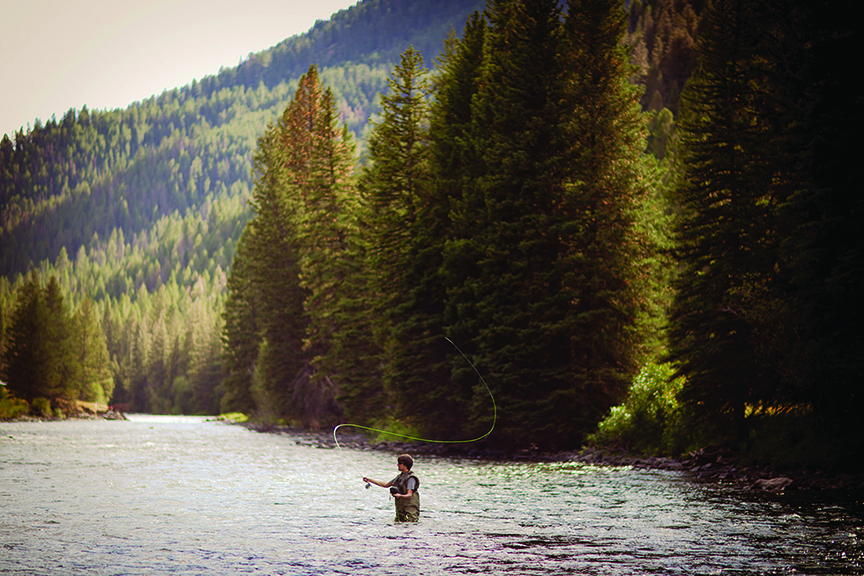 When to Go
While the adventurous and opportunistic angler can usually catch fish on any given day of the year on the Gallatin, the river is best fished just after the runoff occurs and throughout mid- to late summer. Hoppers and other terrestrial patterns are effective during the afternoon while caddis and mayfly patterns will work in the mornings and evenings. The pre-runoff fishing of early to mid-spring can be productive, resulting in some superb days starting around late March and continuing throughout much of April. At this time of year, anglers can occasionally find midge and mayfly hatches in abundance (Blue Winged Olives and some March Browns) and nymphing is generally excellent. If timed right, the salmon and golden stonefly hatch in June can also provide fishing bordering on the sublime. Streamer fisherman should try the lower river below the forks starting around April, again once the runoff begins clearing toward mid-summer, and finally around late September and into October.
Fish
Rainbows predominate, with recent population estimates set by Montana FWP at over 1,400 rainbows over eight inches, per mile, from the West Fork confluence at Big Sky to the mouth of the canyon. There are also plenty of browns, as well as some cutthroat, scattered brook trout, whitefish, and even a few grayling. Along with a consistent population of browns and rainbows, the lower-most stretch of the river is said to have a new denizen: northern pike.
Row vs. Wade
Most of the Gallatin is off-limits to float fishing; however, the lower river, beginning in Manhattan at the Nixon Bridge and continuing down to the Missouri, is legally floatable and an experience to be had. Add the opportunity for "grip-and-grin" browns to the panoramic scenery and abundant wildlife and you have a journey that is memorable for all the right reasons. Give this stretch plenty of respect—especially after a high runoff, as channels often change dramatically and strainers could be lurking around every blind corner.
Even though float fishing is illegal along most of the river, using a raft, canoe, or whitewater-worthy pontoon boat to reach more remote waters is highly recommended. Just be aware that in the canyon stretch you need to be capable of rowing significant whitewater and below in the valley, a float might involve more than one serious logjam and resulting portage. Prepare yourself and your equipment accordingly.
Regulations
While the Gallatin receives a fair amount of pressure, it is not so much that an angler cannot enjoy an occasional meal from its bounty. The standard daily limit for the Central Fishing District (see current Montana fishing regulations) applies to all portions of the river except to that which lies within Yellowstone Park.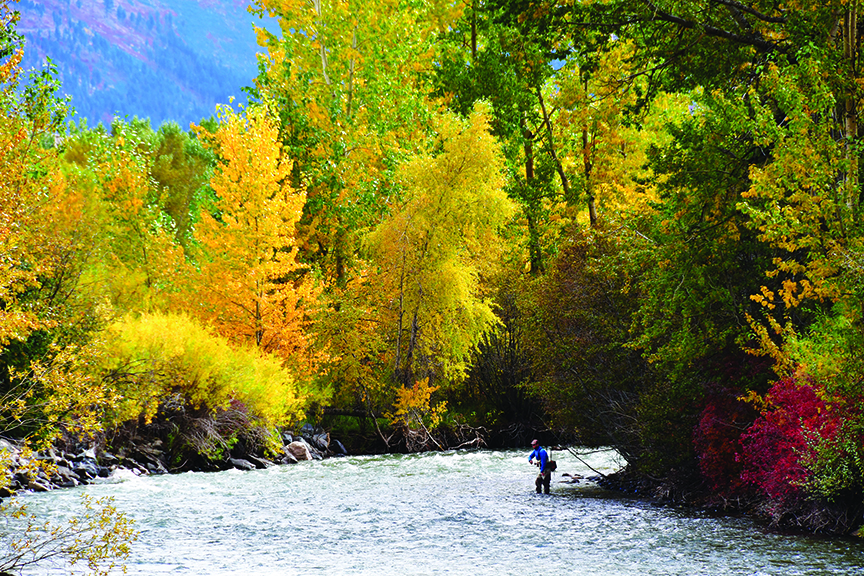 Getting There
To fish the middle or upper section, take Huffine Lane west to Four Corners and then either head south on 191 toward the canyon, west on the Norris Rd. (Hwy 86) to Shed's Bridge to gain access at the bridge or along River Road. You can also head north along Jackrabbit Lane toward West Cameron Bridge Road. If you're planning on floating or wade fishing the lower river, take I-90 West and exit at either Manhattan or Logan.
Hot Spots
In the canyon, the area around Durnam Meadow is worth investigating, as is the stretch of water just across from Portal Creek. Down in the valley, the fishing around Williams Bridge can be excellent, as can the fishing around Gallatin Gateway where the side channel can allow for easy wading. Though many anglers avoid the lower-most stretches of the Gallatin, a few places here are worth your time.
---
A Bozone local for nearly 20 years, Jimmy Lewis has been fishing and guiding the waters around southwest Montana for the better part of his dubiously motivated existence.