Where to fish this spring. 
In March and April, there exists the perfect scenario for the spring angler: it is pre-runoff and our favorite freestone rivers are low and clear.
But what happens when the sun swings high overhead and overnight lows fail to reach freezing? This is when the Mother's Day Caddis Hatch on the Yellowstone becomes dicey, and the mid-spring fly fisherman begins to see that the end is near.
Finally, the CFS reveal that our favorite freestones are dangerously high and full of mud. Time to do some kayaking and tie some flies. 
Or maybe not. This somewhat disheartening phenomenon occurs every year, but there's no need to leave your rods in the vault above your pickup. Near and far, tailwaters abound that continue to pump out clear, fishable water while most of our freestone waters turn brown.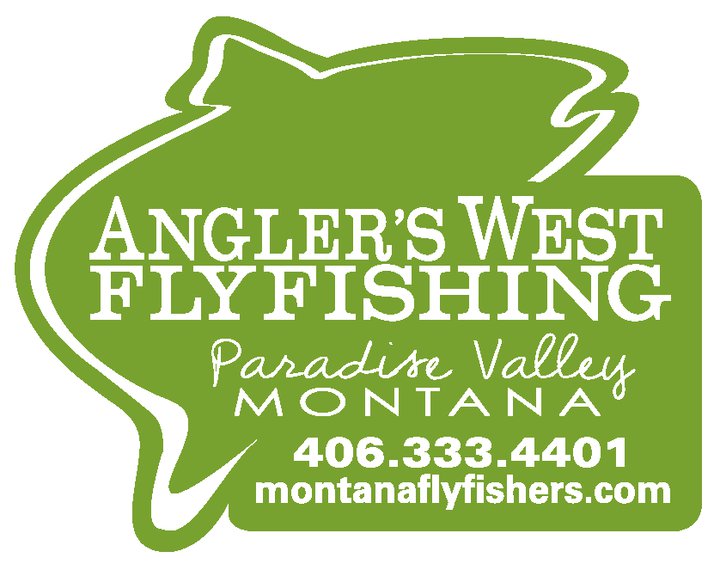 The Missouri from Holter Dam to Cascade is the clear choice of many Bozemanites looking to escape floating trees and mocha-colored water, with the Bighorn being an obvious second choice. Both of these celebrated rivers boast big fish and prolific hatches throughout the late spring and early summer.
You can easily make a short camp-and-fish trip out of the affair, and entertain yourself with nymphing, dry-fly fishing, and stripping your favorite perversity. The only downside to the Missouri and the Bighorn tailwaters are the crowds.
With the Yellowstone and Madison running high and dirty, the angling pressure shifts elsewhere, and these two fisheries absorb the brunt of that migration.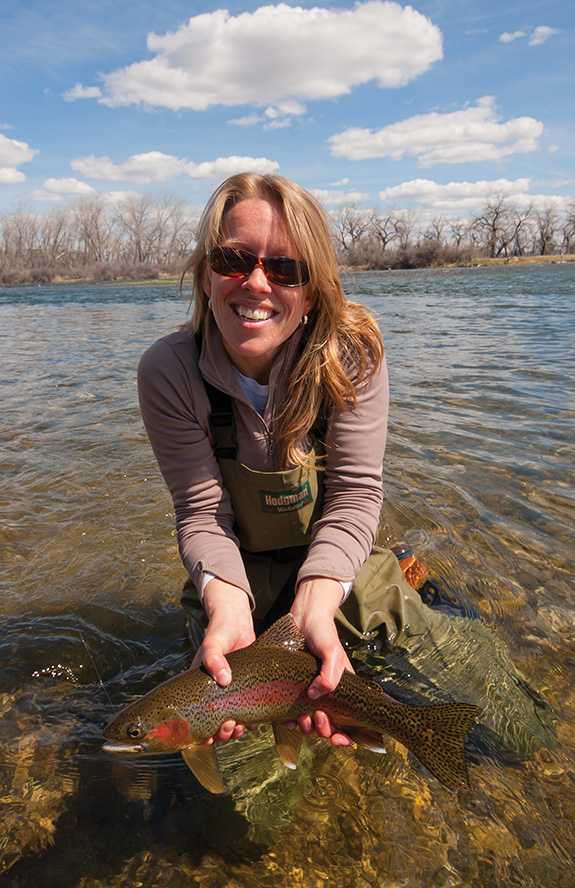 The Bighorn's spring bounty.
Another insight to keep in your fly box during spring runoff is that while all rivers run high, not all run dirty. Take Storm Castle Creek, for example—sure, it runs higher than usual, but it generally remains clear and can even produce some decent dry-fly fishing by early- to mid-June, thanks to regular stonefly and caddis hatches.
Late spring is also a good time to head into Yellowstone Park, where the Madison and Firehole rivers will keep you in fishable water casting dry flies.
Finally, get to know which tributaries produce muddy water during runoff, and stay upstream. Here a couple well-known examples: the upper Madison above the West Fork near Lyons Bridge stays relatively clear throughout the runoff, as does the Gallatin River above Taylor Fork.
Again, these rivers will be higher than usual but fishable. And don't forget to take a look at the Madison between the Hebgen and Quake lakes. Just know that Beaver Creek will be pumping in mud, but above and on the opposite side (river-left) will be fishable water.
San Juan worms, egg patterns, stonefly nymphs and dries, caddis patterns above and below the surface, and, of course, streamers will get you going with fish. If the water is slightly on the murky side, use black streamers.
Finally, remember that clear or not, the water you will find, even the tailwaters, will likely be high, powerful, and cold. Whether rowing or wading, tighten up your belt and stay safe.