Summertime biking on top of the Beartooths.
We're not in Kansas anymore... or wait, are we? Riding a mountain bike across Line Creek Plateau is a one-of-a-kind Montana experience that, at moments, feels eerily like rolling across the Great Plains. However, this ride is interrupted by lofty views of the kindred Beartooth Mountains to the west and far-reaching vistas of plains and badlands to the east.
After a quick, burly descent from the Wyoming state line on Beartooth Pass, the trail ascends to the top of the Line Creek Plateau, where one rides northbound in the direction of Red Lodge. Travel is mostly smooth and speedy atop the plateau, with a few intermittent rugged sections that keep riders on their toes. The stunning views and fascinating geology make it difficult to keep eyes on the trail at times, and provide plenty to ogle over during pitstops.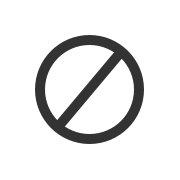 Riding across the entire plateau leads you right to the top of the popular Maurice Creek Trail. The descent via Maurice Creek is fast and fluid, with a good mix of soulful forest, technical rock gardens, and buff singletrack. Those looking for an even more thrilling descent can break off of the plateau a couple miles early and descend via the Corral Creek Trail, which is a wee-bit more rugged and has seemingly endless sections of steep, exposed side-hilling. Executing both trails in a day totals more than 10,000 vertical feet of outstanding descent while only having to climb a third of said vertical (pro tip: bring a six-pack for your shuttle driver.) No matter how one rolls the rubble, Line Creek Plateau is an extraordinary excursion.