Bursting the Bozeman Bubble
I lived in Montana for eight years without ever actually leaving "Bozeman." Sure, I skied at Big Sky, backpacked the Beartooths, cycled Yellowstone, and soaked at Norris. However, I never escaped my Bozeman bubble when I was home. I never threw open the shutters and took a good long look at what lies beyond our trendy coffee shops or groovy wine bars. How could I be a Montanan, a resident of Big Sky Country, but know more about some island in the middle of the Pacific than my own back yard?

Several years ago I took a job that forced me to rack up the miles on my Subaru. I went to Glacier, fished the Clark Fork, panned for sapphires in Philipsburg, spied a fall sunrise on Fort Peck Lake, and even tried to swim with the mermaids at the Sip 'N Dip in Great Falls. Through all of this travel around this largely empty state, I've somehow fallen even deeper in love with this little chunk of big blue paradise than I thought possible. I challenge you to get out of your Bozeman bubble too.

Though Montana is big, it's not impossible to experience a lot in just two days. Here's a weekend road trip that will show you how.

Day One
Caffeinate up for an alpine start and head east on I-90 as the sun creeps over the horizon. Turn north at Big Timber on Highway 191 and gaze at the lofty summits of the Crazy Mountains to the east. As the rolling high plains spread themselves out beneath your tires, heroic wind turbines dot the green ranchland surrounding Judith Gap. In Judith Gap you can examine one of the turbine blades on display just north of the school.

Continue north as Johnny Cash wafts out your car windows and the waving fields of summer wheat float in the breeze. Turn west on Highway 87 at Eddies Corner, and north again on 80 at Stanford. Stop for lunch in Geraldine and quiz the waitress about the town's old wooden depot, built in 1913 to serve the area's thriving agricultural market. Head north from Geraldine to the Missouri River, crossing at Virgelle's Free Ferry (which runs April through November; call 406-378-3194 for more information) and rent one of the quaint homesteader cabins in the historic village of Virgelle for a mere $45 a night (the Holmes Cabin is my favorite). Introduce yourself to Don, the owner of the remaining buildings of Virgelle, at the Mercantile and unload your canoe for a float down the White Cliffs stretch of the Wild & Scenic designated Missouri River (shuttles can be arranged with the Missouri River Canoe Company). Top off the evening with conversation and a Montana-grown meal at the Mercantile.

Day Two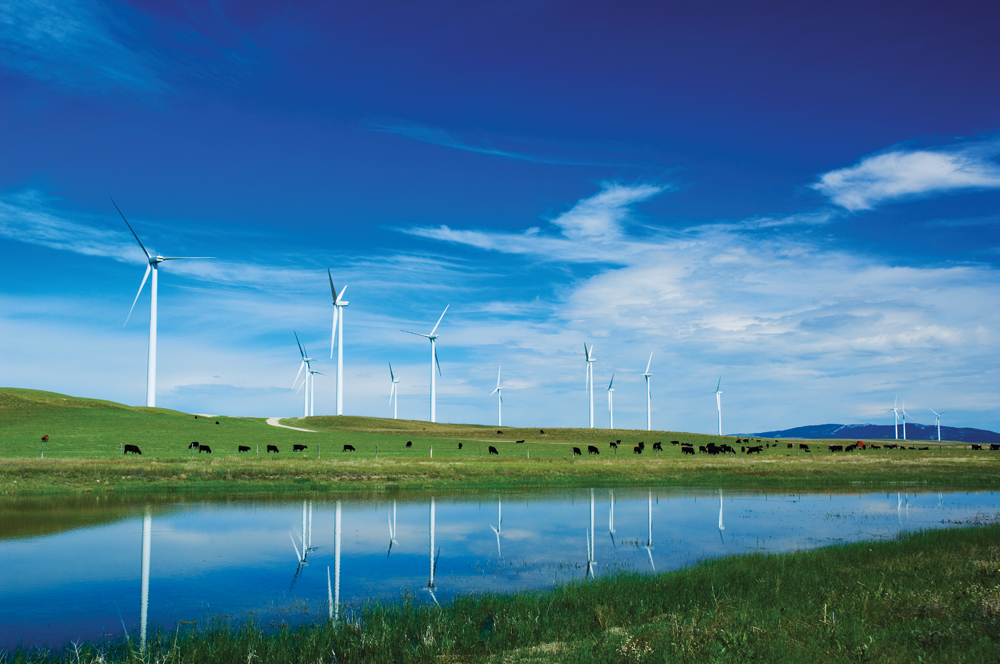 Hop over to Highway 87 and head southwest to Fort Benton for a stroll down the Missouri River as it winds its way through town. Signage along the trail gives a great snapshot of the area's rich fur-trading history. Continue south of town on 228 to Belt and stop for a pint of Pig's Ass Porter at the Harvest Moon Brewery, where they brew all of the beer on-site.

Continue your journey south on Highway 89 through the scenic Lewis & Clark National Forest on the King's Hill Scenic Byway. Bring your mountain bike and seek out some of the area's supersecret single track, rumored among Great Falls locals to be some of the best in the state.

After indulging in a sufficient crank-fest, hop back in the car and continue south to White Sulphur Springs for a stop at Red Ants Pants (redantspants.com). You, or the mountain mama in your life, will squeal with duck-cloth glee at the fit of these work pants designed for X-chromosome curves. Head south on Highway 89 back to Livingston and Bozeman, finishing the day with a cup of tea and a stroll along Peet's Hill with the pup, soaking in all of what lies beyond the Bridgers, Crazies, Gallatins, and Tobacco Roots. See you out there.