Review: New-Wave Recreation
A different angle on a classic summer activity. 
If variety is the spice of life, then novelty is the hot sauce—and if you're game for a new outdoor activity, you won't find a more suitable salsa picante than whitewater paddleboarding. From the tumultuous holes of the upper Gallatin to long, rolling wave-trains on the Yellowstone near Big Timber, standing up brings an entirely new perspective to the river—one of excitement, challenge, and, most of all, terror. Ay, caramba!
When you're ready to face your fears, make sure to get the right gear. Like skis and bikes, paddleboards now come in a variety of designs, to match the wide range of applications. You can certainly get down the river on an oversized yoga board—I spent my first whitewater season on a ponderous plank made of fiberglass—but it's not ideal. Better to match your equipment to the task at hand.
Here's the setup I used to paddle a half-dozen different rivers last year, on whitewater up to Class III+. Yes, I fell off. Often. But—gracias a Dios—I didn't drown, and got better each time. By season's end, my friend and I had run several big rapids clean—including Boat-Eater and 4Banger on the Yellowstone—and enjoyed triumphant tailgate Coronas afterward, smiling wide but still shaking from the adrenaline. Pass me a lime wedge, por favor.
The NRS Quiver 9.8 is short, wide, and stable, yet turns on a dime. With extra stiffness and rocker, this board is right at home in the ruckus of a big rapid, and if you trust it, it'll take good care of you. Just affix your feet to the grippy deck and drive in—you can lean this sucker sideways through a five-foot wave and come out the other side upright. The Quiver inflates to a rock-hard 20psi and weighs in at an easy-to-carry 26 pounds. $1,200; nrs.com.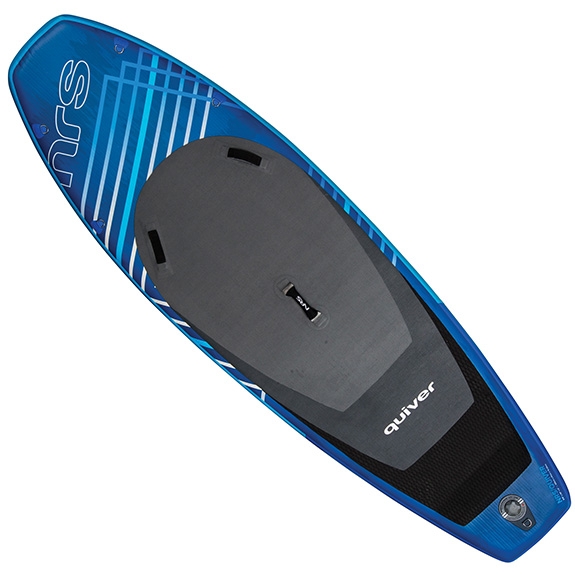 A perfect match for the Quiver is the NRS 3-Piece Rush paddle. Its lightweight, teardrop blade makes for fast, efficient strokes, and the strong, tacky shaft offers a good grip wet or dry. Break it down into three pieces for easy storage and increased portability. An ergonomic palm grip and easy-to-grab adjustment clamp round out the features of this excellent paddle. $190; nrs.com.