Below is our Summer 2019 crossword puzzle. The answer key, and more O/B crosswords, can be found here.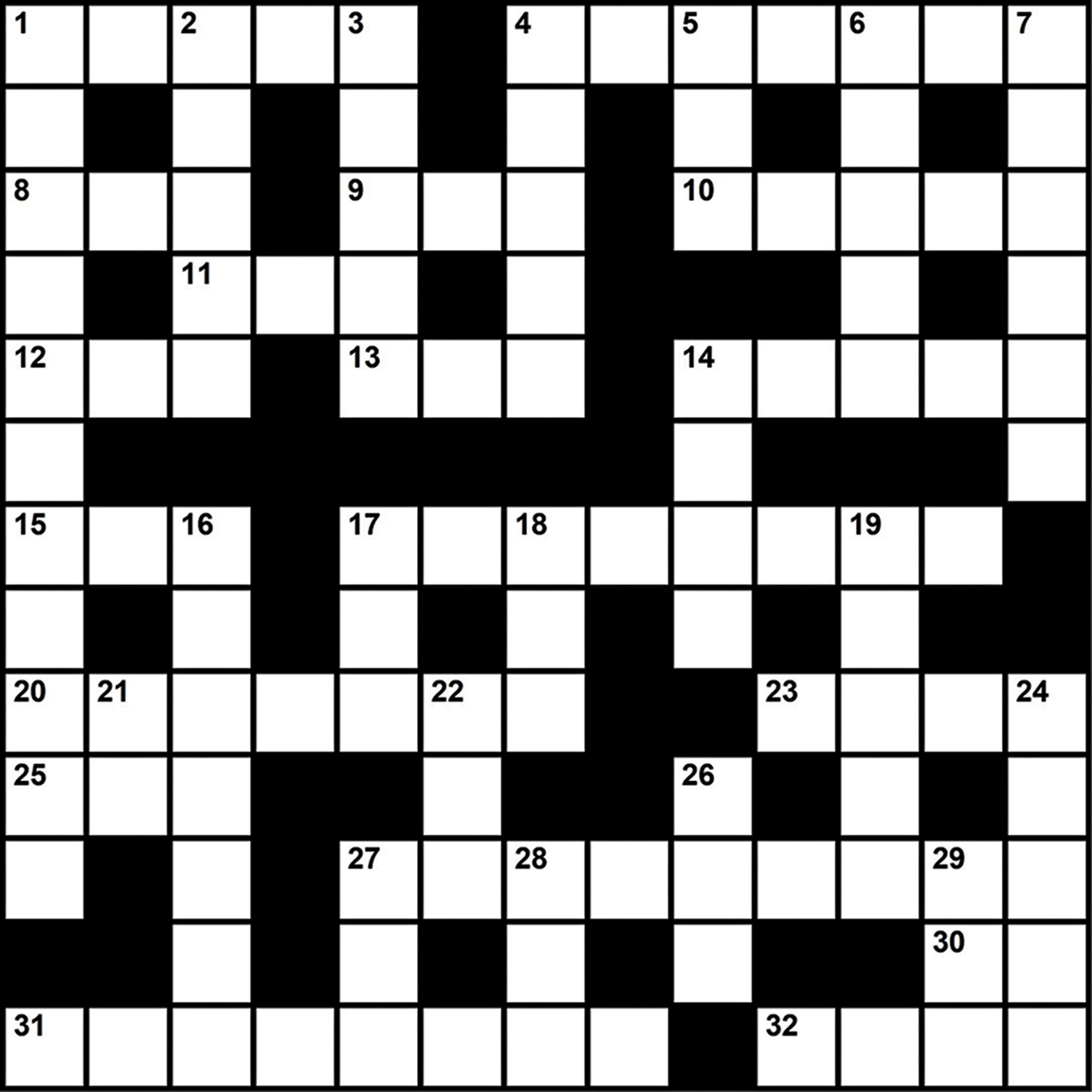 Across
1. Don't float this river without permission
4. Insanely rugged mountains
8. Butte to Great Falls direction
9. Montana was its 41st member
10. It's at a river's end
11. Ice fishing tools: tip-___
12. Use moisturizer to protect it
13. Fall greeting: Get yer ___?
14. "Richest hill on Earth"
15. Jutting rock
17. You carry it, it carries you
20. Outdoor retailers call it "soft goods"
23. Light from a campfire
25. Type of headgear
27. Presidential river
30. Oro y ___, symbolically
31. Effortless way to conserve
32. Essential driftboat equipment
Down
1. Biker's unwed path
2. Freeze over, like Yellowstone Lake in winter, 2 words
3. Homely rock in the Gallatin
4. Corps of discovery co-leader
5. First __ kit
6. Small island
7. If a turtle is shelled, a snake is ___
14. Western meadowlark, for one
16. Small waves in a pond
17. Cubic feet __ second
18. Maj.'s superior
19. Lost Creek ___ near Anaconda
21. "Dad" in the rural south
22. Lewistown to Helena direction
24. Baetis have big ones
26. Floor of a stream
27. Yankee toll collector
28. Fish's flipper
29. Rowboat propeller