A bucket-list fishing trip.
Most anglers dream of a true backcountry fly-fishing experience. Getting away from the bumper-boats on busy rivers and the crowded roads of the summer season; climbing high into the mountains and casting flies into water that sees only a few anglers, if any, every season. The Montana backcountry is the stuff of legends: sweeping vistas, big canyons surrounded by craggy cliffs and desolate saddles. It's home to streams that would make the most well-traveled fly angler ache to wet a line, supporting trout populations that rarely see anything that's not made in nature.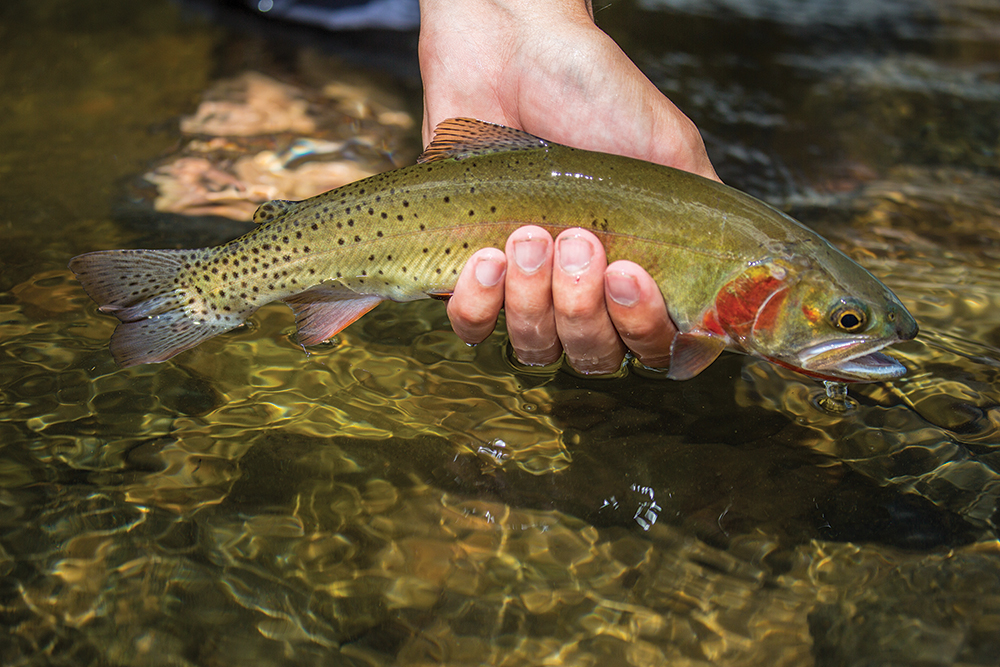 Accessing backcountry angling can come with a price. Hard, long hikes over mountain passes, while leading to exceptional fishing, make for grueling days. For those looking for a more comfortable (and perhaps more fun) high-country fishing experience, Montana is home to a number of outfitters who offer backcountry fishing. Which means you can ride into the mountains on a seasoned horse that knows its job, and enjoy the luxury of not carrying your own gear. Many outfitters have wall tents and small kitchens already set up, so you can enjoy prepared meals and have a comfy, cozy place to tuck out of the night's chill. Guides know the streams and can show you the best place to chase Yellowstone cutthroat and other bucket-list species.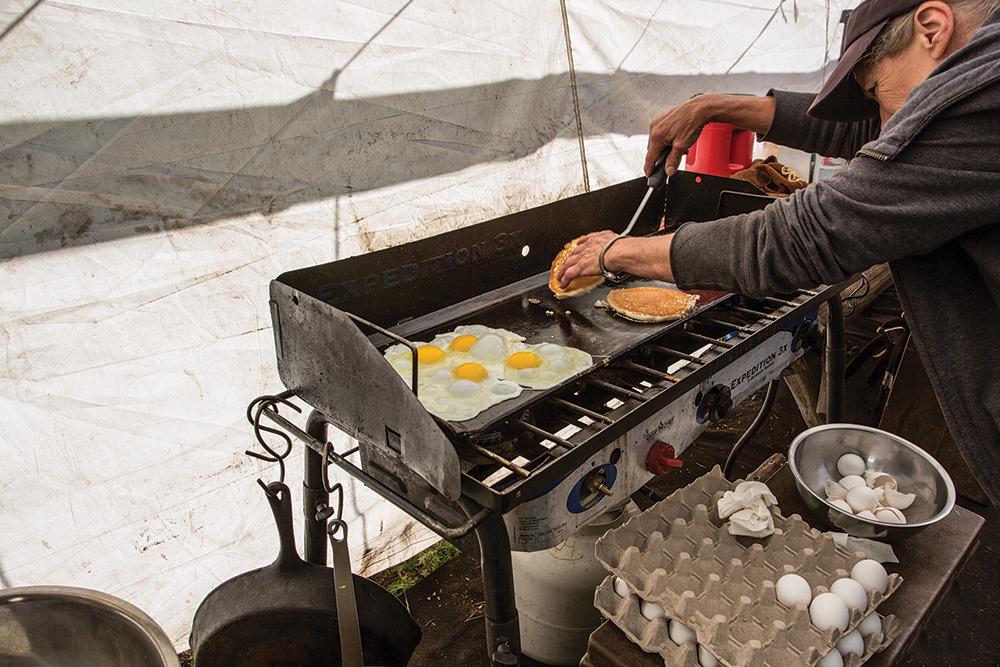 After a long day beneath the high-country summer sunshine, there are few things nicer than riding into camp to be greeted by a hot meal, cold drinks, and good company around the campfire. We'll always be fans of the "log-your-miles-and-earn-it" fishing trip, but sometimes the luxury of a backcountry camp, complete with good company, makes us appreciate the finer things in life.
---
These photos are from a trip the author took with Absaroka-Beartooth Outfitters based in Big Timber.