All about Bozeman's bike club. 
Day Tours. Youth Rides. The Bike Swap. If you've heard of any of these activities, then you may have heard of the Gallatin Valley Bicycle Club (GVBC). According to Jerry Coffee, one of the founding members, GVBC started out as a racing group seeking to get their races sanctioned and insured by the U.S. Cycling Federation and "it just ballooned from there."
Founded in 1978, the volunteer-led nonprofit has been at the epicenter of the local cycling community for nearly four decades. Now a thousand members strong, GVBC serves as an umbrella organization, using member fees and proceeds from events such as the annual Bike Swap to sponsor an array of events and cycling groups throughout the valley. From competitive road-racing to community events, GVBC has something for everyone. Here are a few ways to get involved.
Day Touring
Do you enjoy long days in the saddle, but struggle to wrangle up riding partners? Check out GVBC's day-touring schedule, stacked with non-competitive group rides, like a mid-summer curise along the Boulder River near Natural Bridge, or a joyride around Lewis & Clark Caverns State Park. Twice monthly through the summer, these 40-to 50-mile tours are a great way to meet new people while exploring the best of Big Sky Country.
Colin Craig Memorial Series
Named in honor of one of Gallatin Valley's finest, the CCMS is an annual competitive series. Every Tuesday night through September, the series hosts circuits, criteriums, road events, and time trials. All ability levels are welcome. This is a great opportunity to refine group riding and race technique or partake in some friendly competition. Register for the entire series or just a single event.
Youth & Family Rides
Are the kiddos not ready for 50-mile rides? No problem. GVBC hosts family rides for children ages 10 and under, Saturdays through mid-June. These rides take place mostly on town trails, with some road sections to connect the trails.
Rockford CX Series
Come the end of summer, just when your legs are finally in shape, GVBC sponsors the Rockford Cyclocross Series. Racers compete on in-town trails and there are categories for men, women, and kids. The schedule carries on into fall, meaning you can extend your riding season at least a few more months.
Bike Swap
Mark your calendars for next April, because this is an event you don't want to miss. The annual Bike Swap is a great way to sell used bikes and score some great deals, all while raising money for the club. There's just a $1 consignment fee per item, and 15% of sales go to GVBC.
Aside from coordinating weekly races, rides, and fundraisers, GVBC also serves as a clearinghouse for all things cycling in Gallatin Valley. Need to know when a group ride is going out? There's a list on their site that inventories shop rides, weekly races, and events for other clubs. Interested in a dig day or advocating on behalf of local cyclists? They've got information on relevant bills, petitions to sign, and when to show up for public meetings.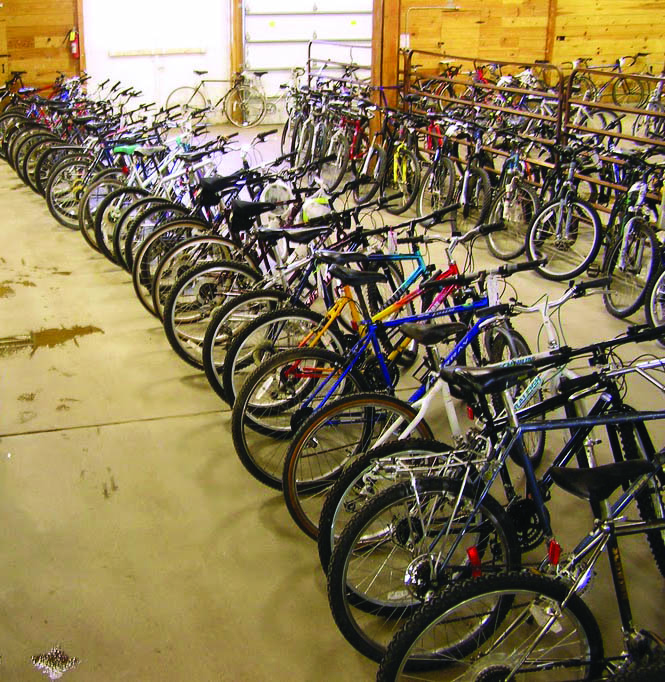 ---
To learn more about these and other GVBC events, visit gallatinvalleybicycleclub.org.