A slice of Heaven named as Hell.
There's a big world to explore outside of Bozeman. Contrary to popular opinion, some the biggest, baddest, and best country lies to the east. Big drives and endless skies greet those who trek toward the morning sun. What's lacking, in relation to many of the recreation playgrounds in the mountains, are the crowds.
Hell Creek State Park, north of Jordan, is a superb autumn destination for hunters, paddlers, anglers, wildlife-watchers, and folks just looking to kick back for a few days in country with a history dating back to the dinosaurs. The Hell Creek area is home to many famous fossil discoveries. Now inundated by Fort Peck Reservoir, the Missouri River Breaks region at parkside also spawned many of the most notable entries in the diaries of Lewis & Clark.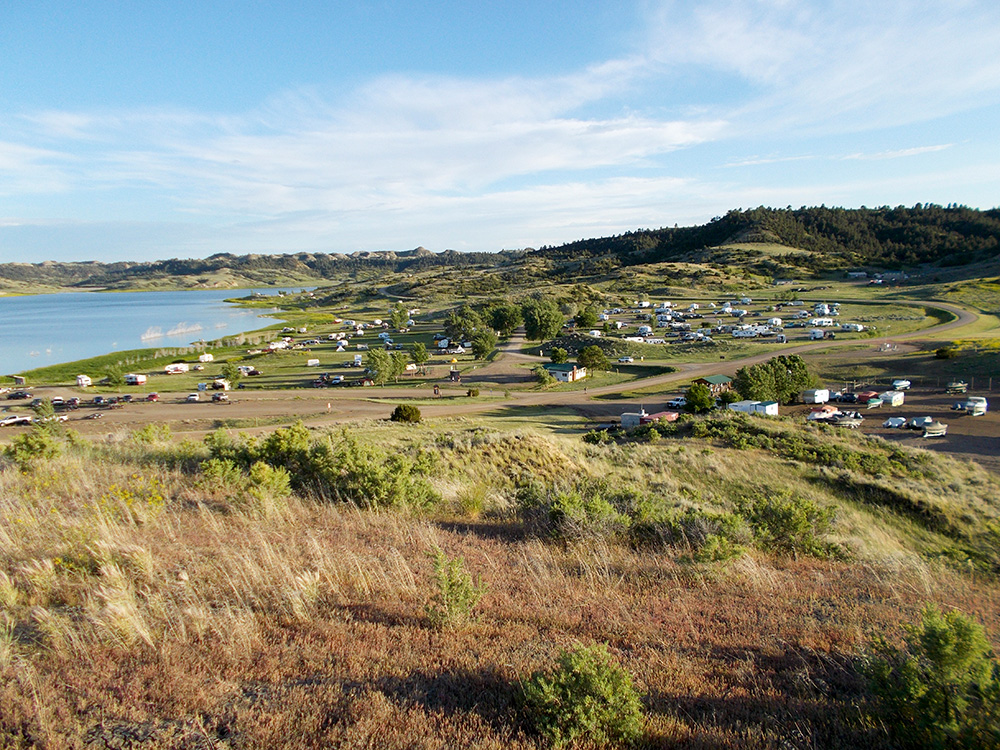 Encompassing 337 acres, Hell Creek State Park perches on the west side of Hell Creek Bay on Fort Peck Reservoir. It boasts 71 campsites (44 with electrical hookups), a comfort station, potable water, and a fish-cleaning station. This last amenity hints at the park's primary attraction: lakeside access to superb angling for supremely sporty and oh-so-tasty species such as northern pike, walleye, and smallmouth bass. My first northern pike on the fly came from Fort Peck, just west of Hell Creek Bay, while hanging out at the campground with a buddy. We caught nearly three dozen of the toothy tusslers in a day, the largest of which pushed the scale to 17 pounds and waged an epic battle on an 8-weight rod.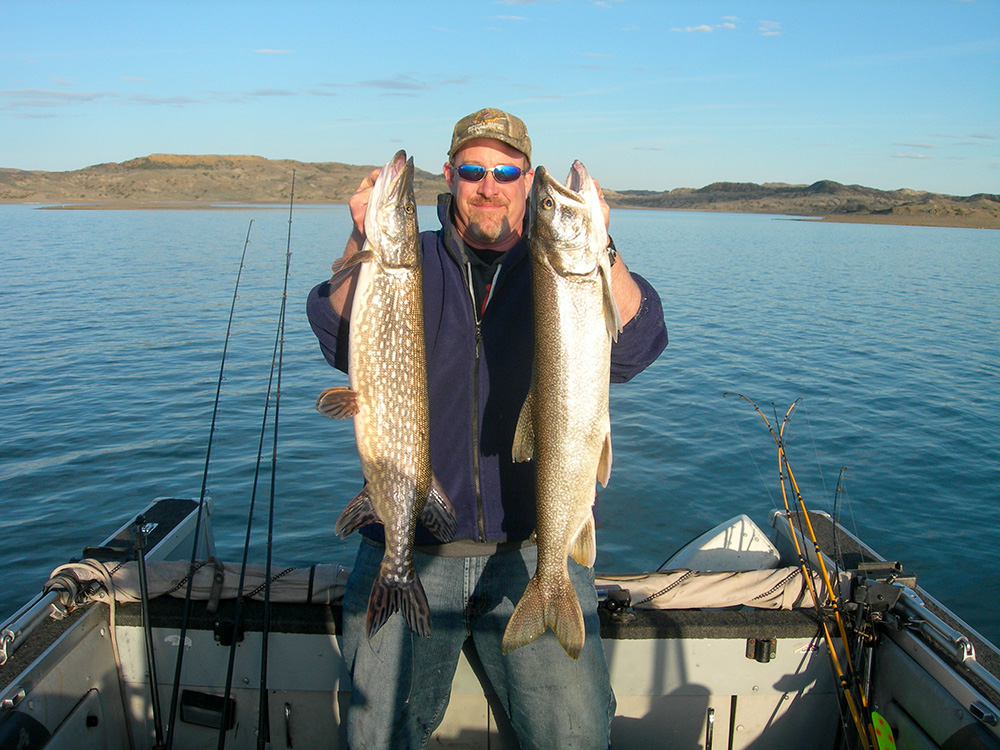 September and early October are excellent times to fish from Hell Creek. Cooler water temperatures bring fish into shallow water, in range of anglers using hand-powered craft or fishing from shore. There's good fishing right in Hell Creek Bay, or anglers with a powerboat can cruise up and down the sprawling reservoir in search of their favored species. Some intrepid souls like to camp out along the shoreline in the solitude of the beautiful Missouri Breaks.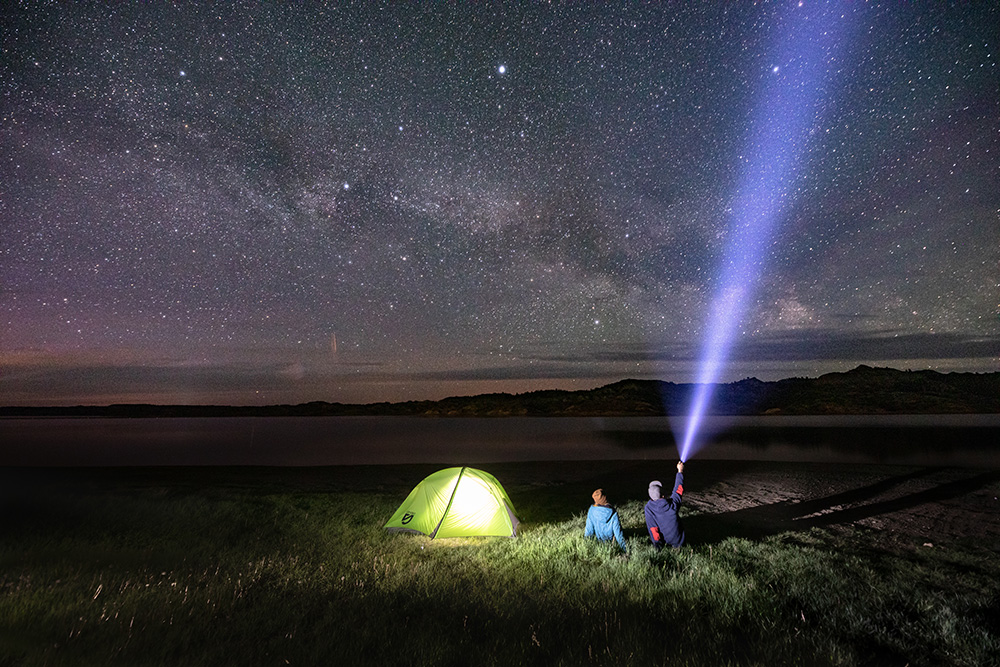 Hunting isn't allowed in Hell Creek State Park, but that's a trivial matter for buck and bird hunters who snooze their nights away at the campground. With the exception of a few small private inholdings, the vast majority of land in the vicinity is part of the Charles M. Russell National Wildlife Refuge, which is open to hunting. There's also thousands of acres of BLM and state-owned public land nearby.
Wingshooters can expect to encounter sharp-tailed grouse and Hungarian partridge in the area. There's also excellent hunting for mule deer and antelope, as well as elk if you're lucky enough to draw a tag (check regulations for permitting on all species). Be aware that roads around Hell Creek can become gooey and impassable with rainshowers or snowstorms due to the area's infamous "gumbo" soil that gums up vehicle tires and boot soles alike.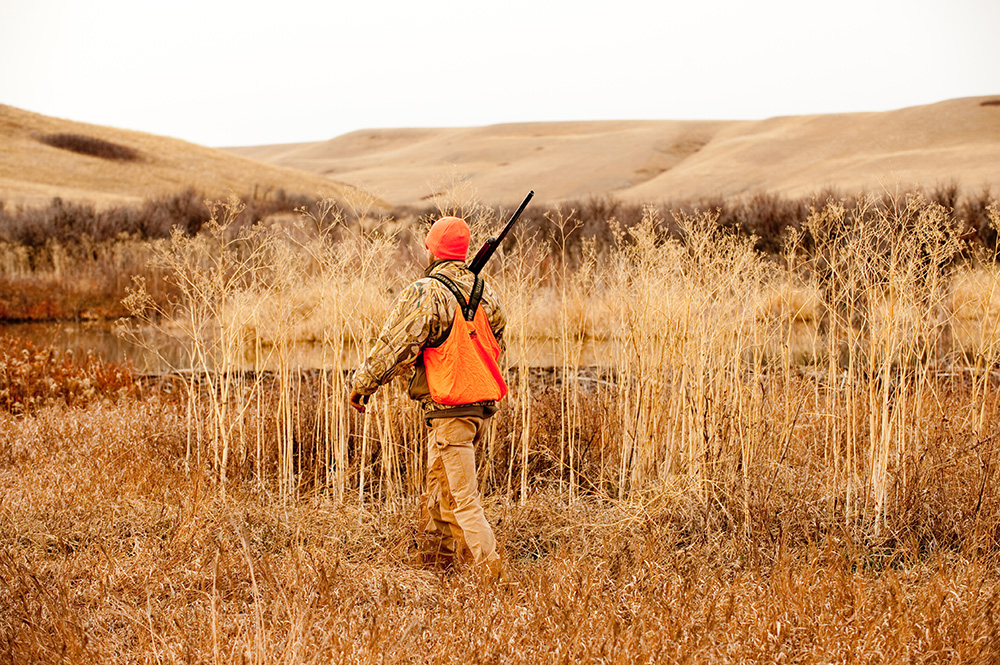 Hell Creek State Park also beckons hikers, mountain bikers, and wildlife watchers. Numerous species of birds can be viewed around the campground or spotted along the road, especially in the early morning. Don't forget to scan the big, blue skies for local raptors. Area wildlife includes coyotes, mule deer, badgers, and a host of other creatures.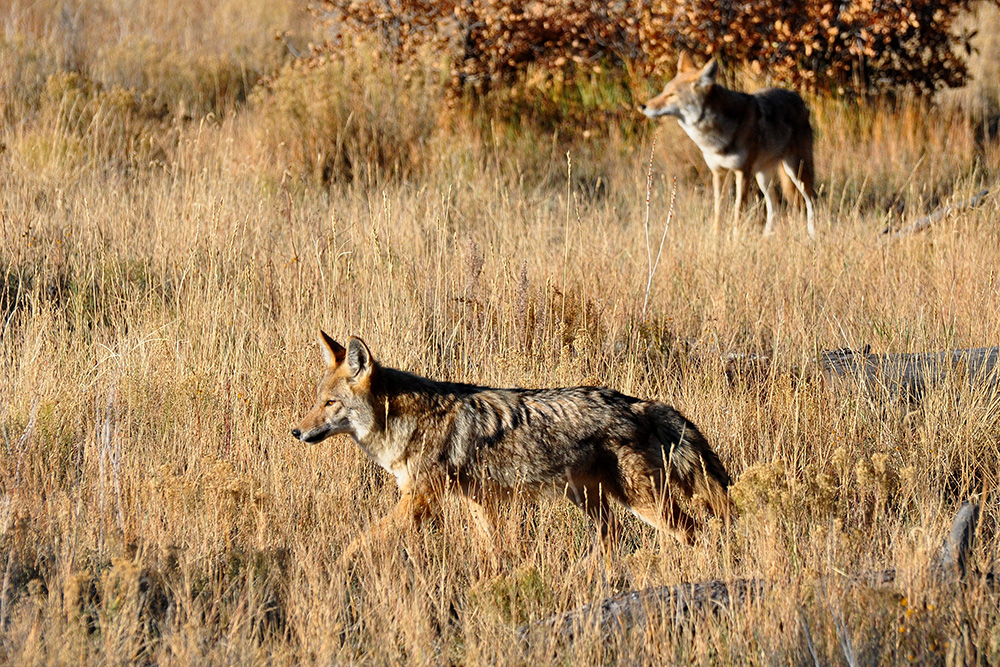 Mountain bikers can ride on primitive roads that depart from the campground into the wildlife refuge or head out from other spots. Don't forget that you'll be sharing the two-tracks with motorized vehicles and to carry plenty of water, even in the fall. Deep coulees, serpentine routes, and upland overlooks with expansive views of the rugged countryside are the rewards for pedaling.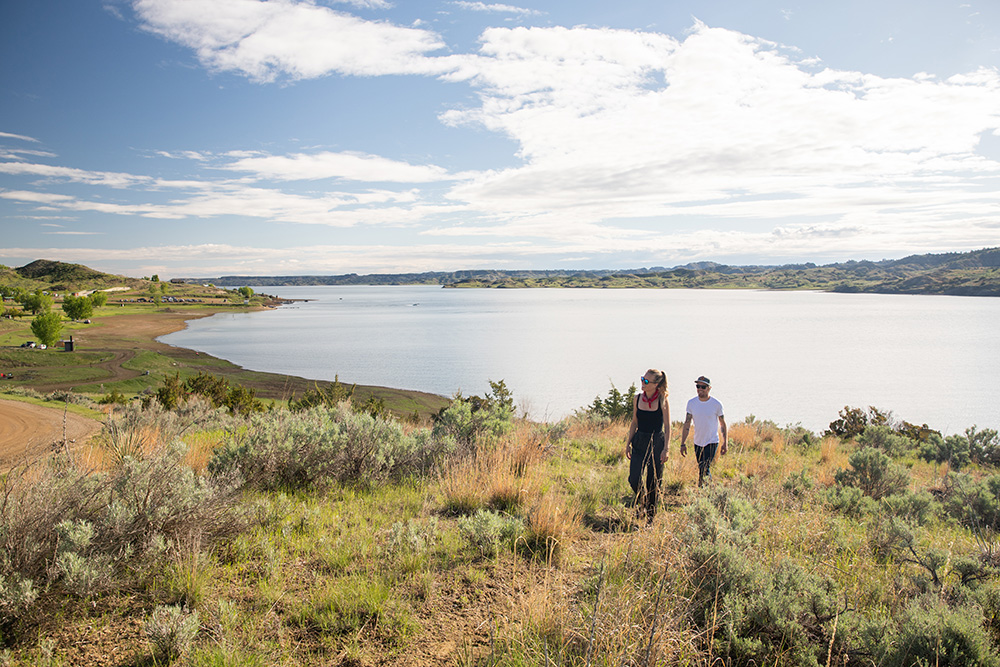 Hikers won't find much in the way of maintained trails beyond a short route in the campground, but can ramble off-trail across the countryside for miles. Within the maze of sandstone canyons and broken hills, who knows—you might just stumble across a newsworthy fossil discovery.
No matter the motivation for visiting, Hell Creek State Park is a little slice of heaven under the Big Sky.
---
Hell Creek State Park is located 25 miles north of Jordan. Head north on Hell Creek Rd. from Hwy. 200. The gravel road is often severely washboarded. Plan an hour of travel from Jordan to the park. And don't forget to dip into the historic Hell Creek Bar in Jordan on the way.