Spring skiing in the Madison Range. 
Arguably the most iconic mountain on the Bozeman skyline, Gallatin Peak is an ideal target for a spring skiing adventure. With a variety of skiable runs, its pinnacle tops out at 11,020 feet, making it the highest summit in the Spanish Peaks. Perhaps the most enticing aspect is the perfectly pitched southeast face, which beckons to onlookers from Big Sky and provides 1,500 vertical feet of skiing bliss—if one times the descent just right. In April 2016, after an alpine start from the Beehive Basin trailhead, my amigos Tony "Two-Turn" Saracelli, Luc "The Good Doctor" Hibbs, and I did just that.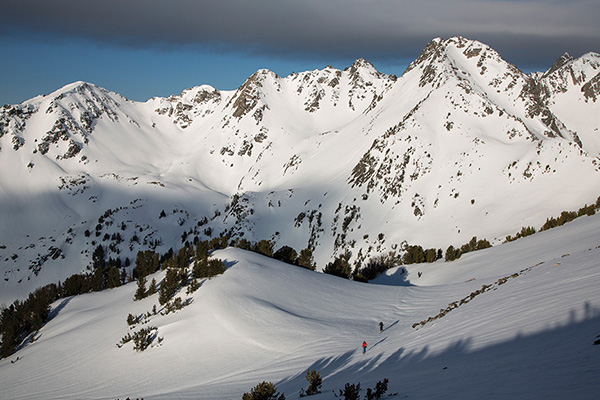 Looking west across Bear Basin with ski lines aplenty. Our route took us over the low saddle on the
opposite ridge, then down into the looker's-right side of the bowl, where our track are partially visible.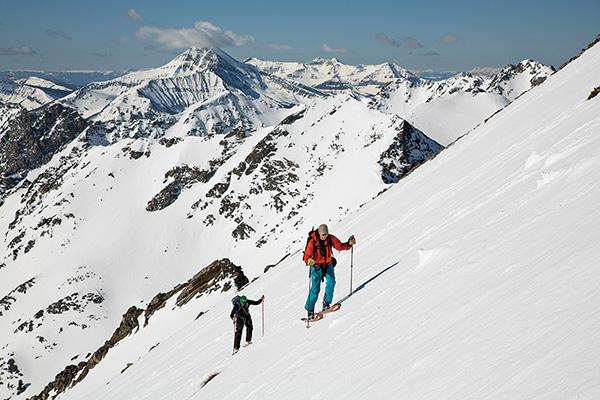 Ascending the SE face. An inch of soft corn made for excellent skinning conditions
while getting us amped for the imminent turns.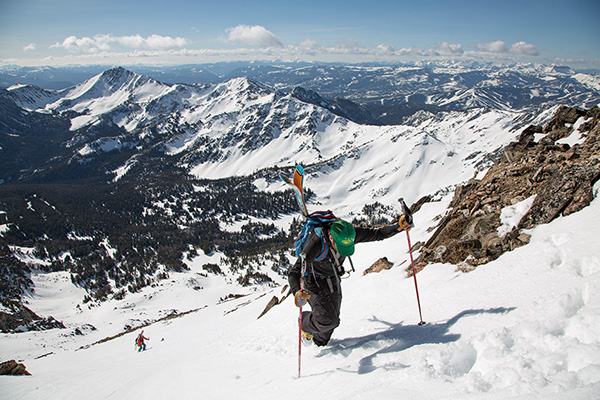 Buena vista! Luc boot-packs the last pitch to the summit ridge.
The jagged crest of Wilson Peak is visible behind.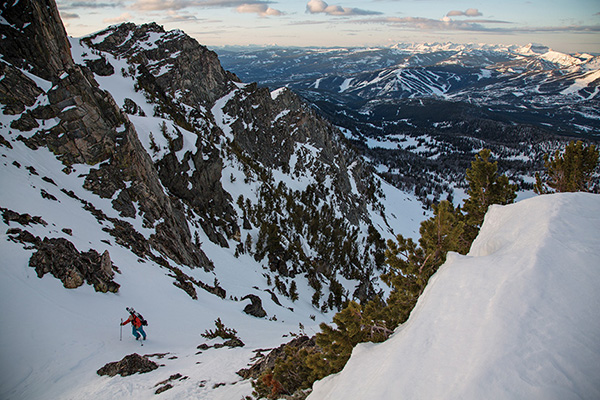 On firm snow at sunrise, Tony climbs "Shortcut Chute" near the head of Beehive Basin,
which allowed us to skip Middle Basin and drop directly into Bear Basin.