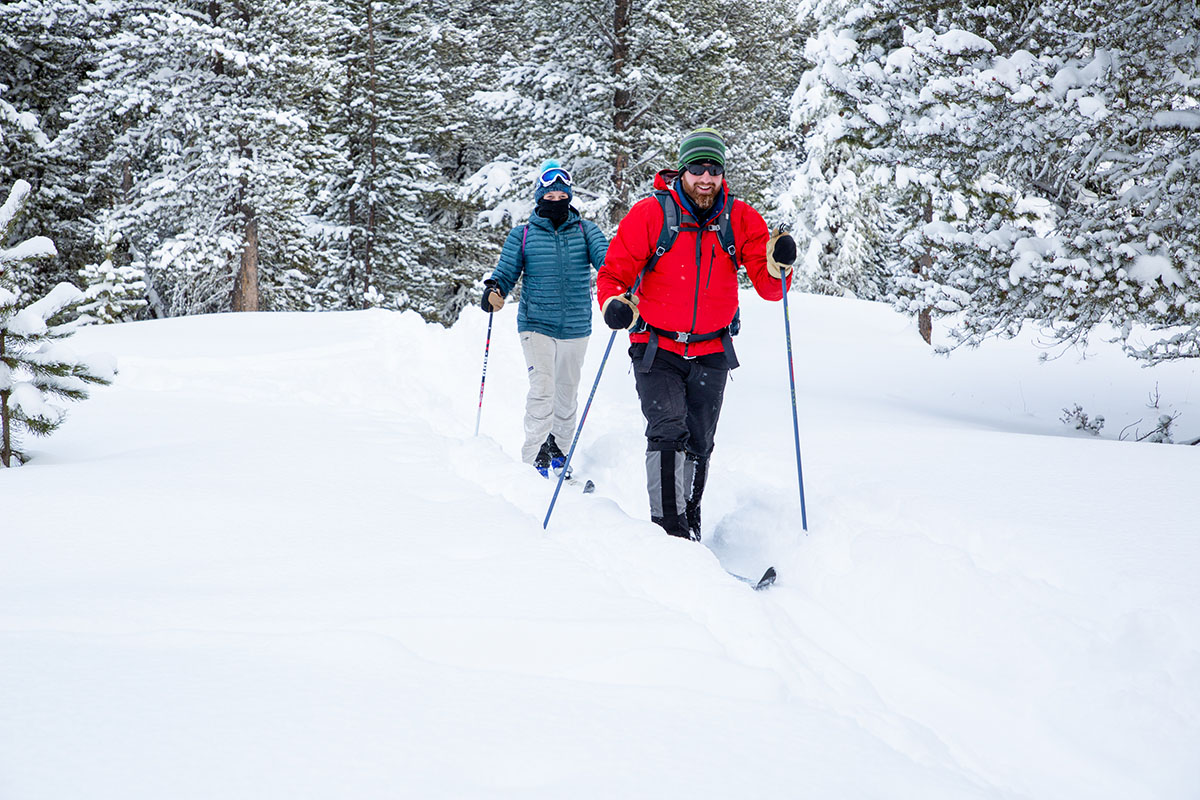 Distance: Whatever you want
Popularity: Medium
Elevation Gain: ~500 ft. average; 1,800 ft. to Ross Pass
Groomed: No
Distance From Bozeman: 25 minutes 
Overview
On the east side of the Bridgers, a web of Forest Service roads and jeep trails weave through the foothills. In the winter, they make for great day-trips on Nordic skis, and Brackett Creek abounds in options for exploration. Though you'll be breaking trail if you're the first one out after a fresh snow, you'll be rewarded with solitude. That's the beauty of Brackett: you're close to home, but it feels like it could be worlds away. Wander through frosty firs, with views of the Bridgers (and Crazies) at a pace as mellow or extreme as you like.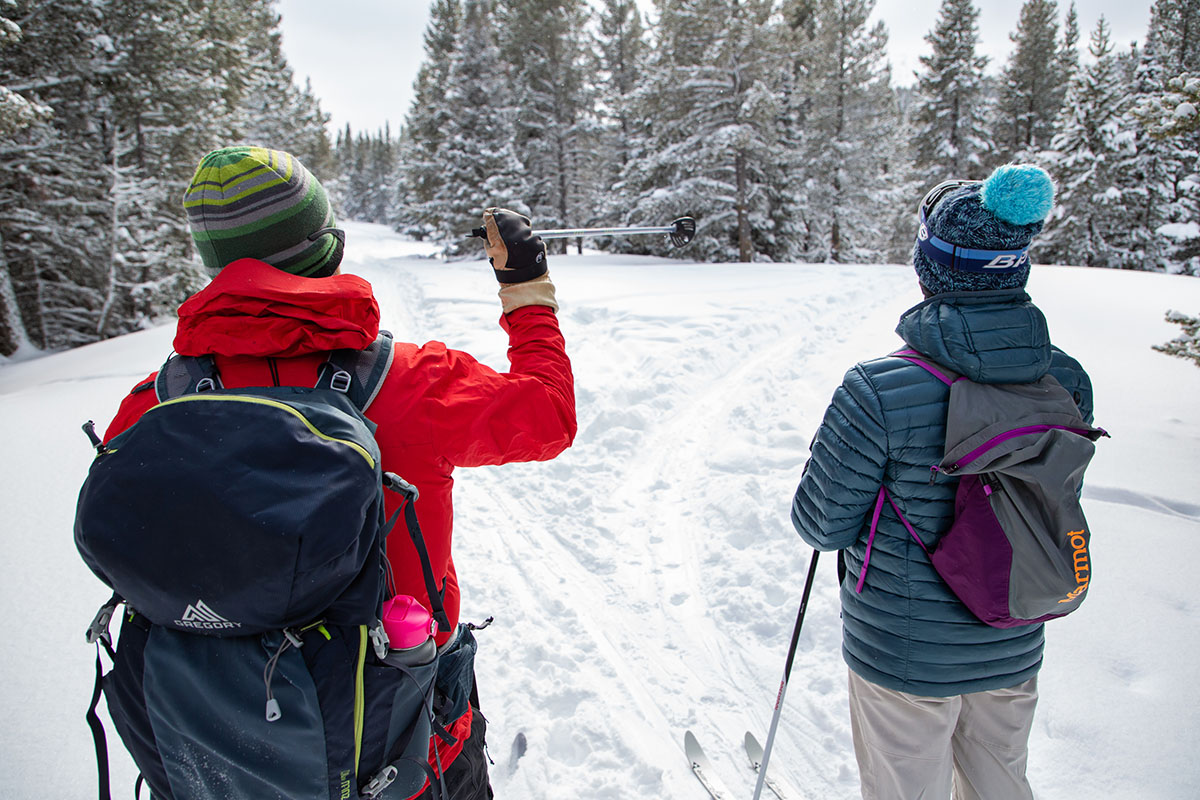 Directions
From Bozeman, drive up Bridger Canyon past Bridger Bowl and Crosscut, until you come to a junction with Brackett Creek Rd. Turn right, then immediately right again into a parking lot. Cross back over Bridger Canyon Rd. and pick your passion—there are three main tributaries to choose from. The South Fork takes off to the left (A) and winds past numerous junctions and side roads. For the North and Middle Forks, angle right from the highway. The first left you come to goes up the Middle Fork. Take this (B) for an out-and-back up the creek bottom, or continue to a second junction, make a left, and climb up to the Middle Fork Trailhead (C). From here, if you're feeling ambitious, continue on to Ross Pass. For a tour up the North Fork, stay right at both junctions (D). All routes are relatively similar in terrain and difficulty, and a variety of loops are possible with each and every route. Have at it!